Para traducir esta página a español u otro idioma, oprima el botón verde con la 'G' de Google en la esquina derecha en la parte superior de la página, donde dice "Select Language" (elija el idioma)."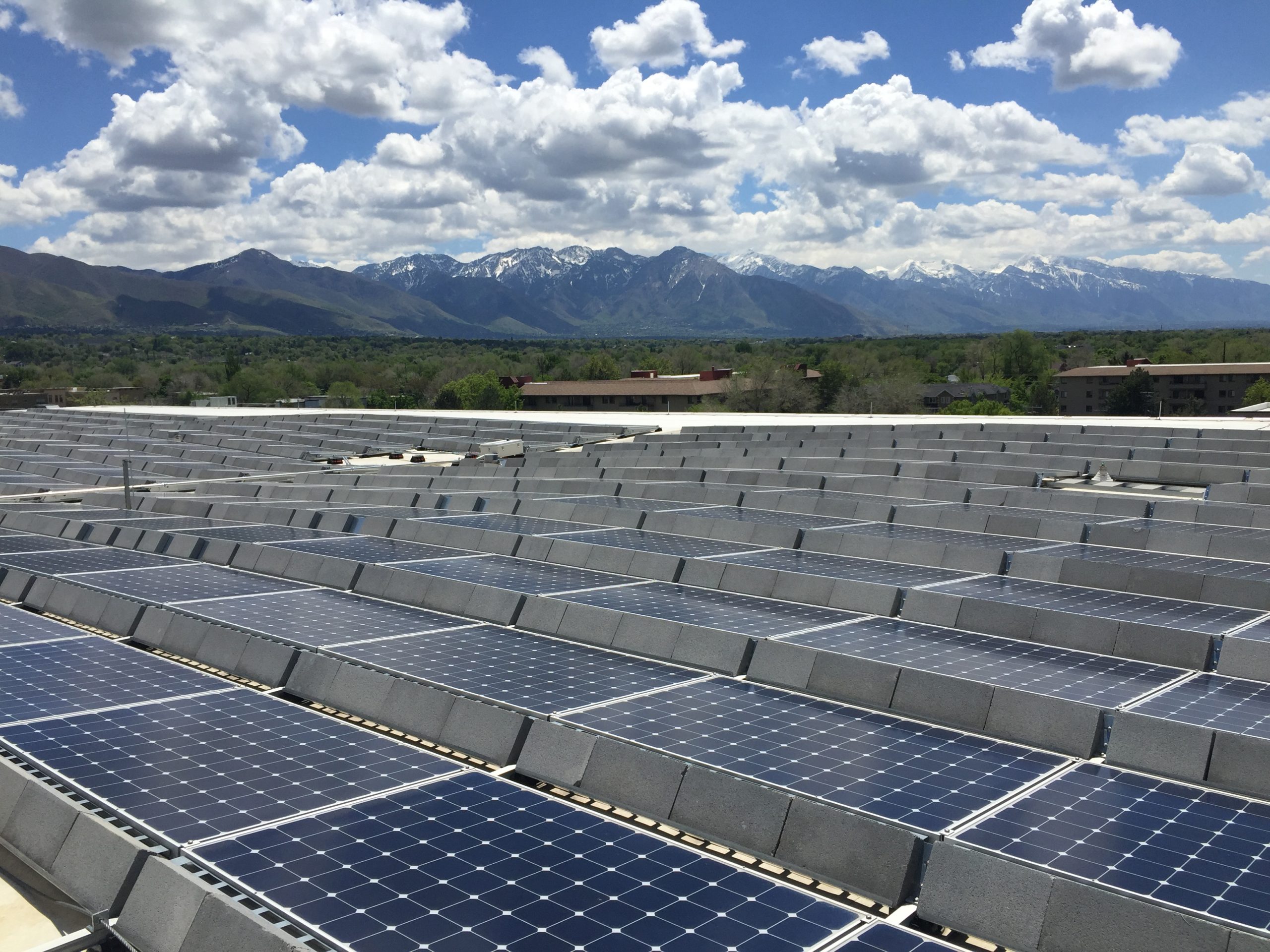 Community Energy Survey
Background
Because local governments are on the frontlines of responding to the impacts of a warming climate — including extreme heat, wildfires, poor air quality, drought, flooding, and more — Salt Lake City leaders have prioritized taking action to reduce our emissions that contribute to climate change.
For that reason, Salt Lake City established a goal of achieving net-100% renewable electricity for our entire community by 2030.
To support this goal, Salt Lake City partnered with our investor-owned utility, Rocky Mountain Power, to advance a change in state law that would allow communities to work with the utility to meet their renewable energy goals.
House Bill 411 passed in 2019, creating a pathway for interested communities served by Rocky Mountain Power to work with the company to develop a program that will allow communities to match 100% of their annual electricity consumption with renewable energy flowing to our grid by no later than 2030.
Salt Lake City has worked over the last three years to create the framework for this program, in partnership with 17 other communities and Rocky Mountain Power.
The Community Renewable Energy Program will be an "opt-out program," meaning that residents and businesses in a participating community will be automatically opted-in to participate unless they choose to opt-out.
We expect the program, if approved, will lead to the development of a large amount of renewable energy resources in the State of Utah.
In 2022, we are developing the program design, which will be presented as part of package to state regulators to review and hopefully approve. Learn more about the process on the Utah 100 Communities site.
We appreciate your feedback as we develop the program.
Please take the Salt Lake City Community Energy Survey here to share your thoughts.
The survey is open through September 5, 2022.
Please note: This survey was also mailed out to a small group of residents in April/May. If you already took it, thank you, and no need to take it again.