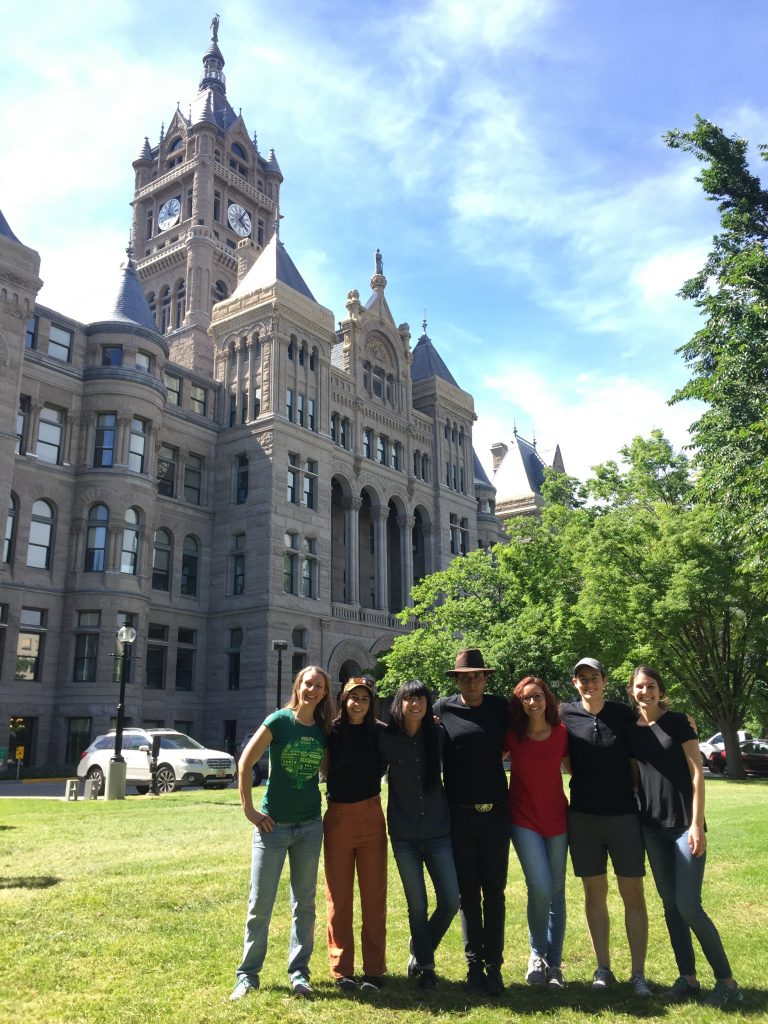 ---
For students seeking academic credit, please read:
Thank you for your interest in interning with Salt Lake City's Sustainability Department! We value our interns and all you bring to our department and our community.
We typically offer a paid summertime outreach internship for 2-4 college or master's students that is focused on:
Attending community events and serving as a sustainability ambassador
Assisting with marketing and communications by creating content for the SLCgreen blog and/or social media platforms
Undertaking a research project or a more significant outreach project
Unfortunately, due to COVID-19, the Sustainability Department is not currently offering its regular paid summertime outreach internship program for students. We plan to bring that back once community events resume and once we can offer in-person mentorship to students.
We encourage you to sign up for our newsletter or follow us on social media (see footer) to learn more about our work and to hear about future job and internship postings. Internships will also be posted on the Salt Lake City jobs portal, on which you can create an account and set alerts.
However, at this time we may accommodate a small number of internships if you have identified a school-related research project that connects with our department. Please explore our website view at www.slcgreen.com and our blog archives at www.slcgreenblog.com to learn more about our areas of work.
Please note that we are currently only able to work with current students who are either receiving academic credit, require a research project for a school program, or who have a faculty mentor who can co-supervise this internship.
Internships are currently unpaid.
If you have identified a research project, please fill out this form to tell us more. We will get back to you within two weeks to let you know if we can assist you at this time.
Please contact us at slcgreen@slcgov.com with any questions. Thanks for your interest!