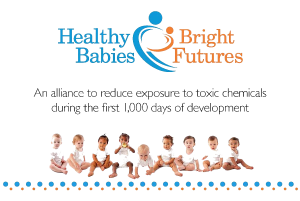 Since early 2016, Salt Lake City has partnered with the Healthy Babies, Bright Futures (HBBF) alliance to determine ways to reduce or eliminate neurotoxic chemical exposure to children when they are most vulnerable. Salt Lake City is one of the first cohort of Bright Cities.
Background
Exposure to toxic chemicals is so widespread and the impacts on brain development are so severe that leading scientists and doctors call it "a silent epidemic." When exposure to neurotoxic or "brain drain" chemicals is higher, so are incidences of ADHD, behavioral problems, cognitive delays, and low birth weight.
Studies also show that disproportionately high exposure to these chemicals is one important reason why children below the poverty line are more likely to have intellectual disabilities. While toxic chemicals are not the sole cause for these lifelong effects, they are among the most preventable.
"Through our partnership with Healthy Babies Bright Futures, Salt Lake City is making a commitment to improve the health of our children and our entire community," said Mayor Jackie Biskupski when the partnership was first launched. "The positive steps we take today to protect our children will last a lifetime and ensure a healthier and brighter future for all."
​
Timeline
With support from HBBF, the City has completed an assessment of the current risks, priorities and opportunities related to neurotoxic chemical exposures stemming from regular City operations.
Areas of future work currently being evaluated include:
Engaging in a public process to educate the community and gather stakeholder input on how to reduce chemical use. Check out our Pesticide-Free SLC resource pages.

Ensuring implementation of an internal sustainable procurement policy

Piloting an organic turf management program in parks and city facilities

Expanding public outreach around the private use of organic pest management

Conducting a food access study that incorporates foods of concern to HBBF

Collaborating with local non-profits and agencies to increase "greening industry" private-public partnerships

Expanding outreach along the Wasatch Front for how cities can improve air quality
​
Healthy Babies Bright Futures
Healthy Babies Bright Futures is an alliance of non-profit organizations, philanthropies and scientists that designs and implements projects to reduce babies' exposure to toxic chemicals during the most vulnerable and significant periods of development: in utero and from birth to age two.
More information can be found at the Healthy Babies, Bright Futures website (HBBF).
​For more information on Salt Lake City's involvement contact SLCgreen at slcgreen@slcgov.com.