Electronic Waste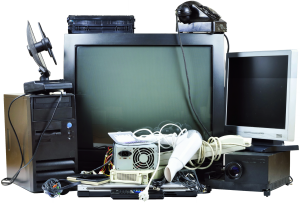 There will be no electronic waste collection events in 2019 due to a lack of sponsorship funding, which facilitated these events in Salt Lake City and County in previous years.
There will be Household Hazardous Waste events (see below) this summer.
Please use the following options to responsibly dispose of your electronics:
Schedule a Call 2 Haul collection for your electronics.
Fluorescent tubes and CFL's can be dropped off at locations around the County (including at the Salt Lake County Building, 2nd Floor Information Desk – 451 S. State Street)
---

Household Hazardous Waste Collection
​The Salt Lake County Health Department is responsible for the safe disposal of Household Hazardous Waste.
Household hazardous waste (HHW) is anything in or around your home that is poisonous, flammable, corrosive, or toxic.
These items can be disposed of for free, year-round, at the HHW processing center at the Salt Lake Valley Landfill. 
Salt Lake Valley Landfill
Household Hazardous Waste Facility
6030 West California Avenue (1300 South)
Salt Lake City, UT 84104
801-541-4078
Open Monday through Saturday, 7:00 am to 5:00 pm
In addition, several summertime collection events for residents are organized across Salt Lake County.
No electronic waste will be accepted at these Household Hazardous Waste events.
2019 Household Hazardous Waste Collection Events
All events run from 7 a.m. – 11 a.m.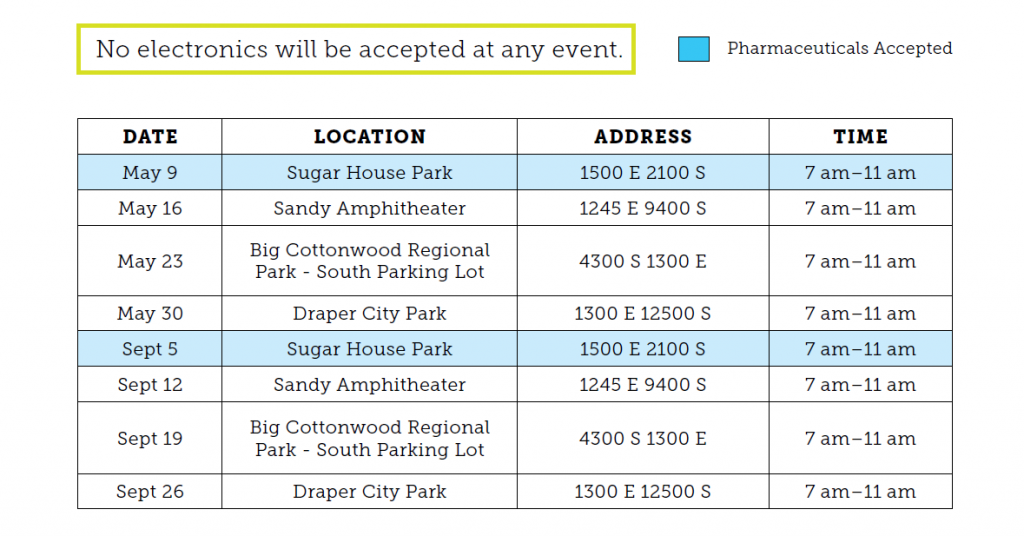 Accepted HHW items include:
Automotive fluids and products
Devices that contain mercury
It is dangerous to dispose of these items in your garbage can or down sewers, and it is illegal to abandon them or pour them in gutters, storm drains, or waterways. Storing or disposing of these items improperly poisons our land, air, and water and may result in both civil and criminal penalties.