Electronic Waste Collection Events -2019 Dates To Be Announced
You can also dispose of electronic waste through your annual Call 2 Haul collection (available year-round) or by taking electronics to other drop-off locations around the valley.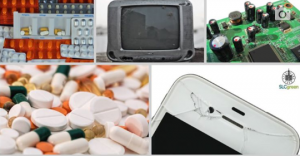 As funding permits, Salt Lake City hosts annual collection events for electronic waste disposal. Click here (PDF) for a list of accepted electronics.  Unused & expired pharmaceuticals will also be collected.
**Fluorescent tubes and CFL's are not accepted at these events. Please see the list of drop-off locations here (including at the Salt Lake County Building, 2nd Floor Information Desk – 451 S. State Street)
**Large kitchen appliances and refrigerators are not accepted at collection events. They may be taken to the landfill for proper recycling or schedule a collection through Call 2 Haul.
Year round electronic waste disposal services are available at the landfill and other facilities.
---

Household Hazardous Waste Collection Events
It is dangerous to dispose of these items in your garbage can or down sewers, and it is illegal to abandon them or pour them in gutters, storm drains, or waterways . Storing or disposing of these items improperly poisons our land, air, and water and may result in both civil and criminal penalties.
Please note that Salt Lake County HHW facilities cannot accept radioactive materials or explosives (such as ammunition and fireworks). Contact your local fire department to dispose of such items.
Household Hazardous Waste Program
385-468-3862
---
CHaRM Special Events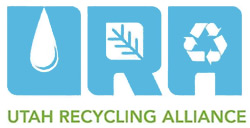 In addition, the Utah Recycling Alliance organizes special events called CHaRM (Collection of Hard to Recycle Materials) events. Learn more about the waste you can take to these events to get recycled by visiting their website.