Bike Month 2019
May is National Bike Month across the US. This event was established in 1956 by the League of American Bicyclists and has become a fun, well-known event for many. There's numerous reasons to ride and enjoy the benefits of bicycling – getting healthy, saving money, decreasing your environmental impact, or just having fun. Salt Lake City and the League want to encourage more residents to give biking a chance.
Pit Stop Day (Bike to Work Day): Thursday, May 9th from 7-9 am
Fuel up on your way to work! Ride your bike to any one of the below pit stops and get a free bite to eat and drink. Chat with local businesses, exercise, and get food all while on your way to work.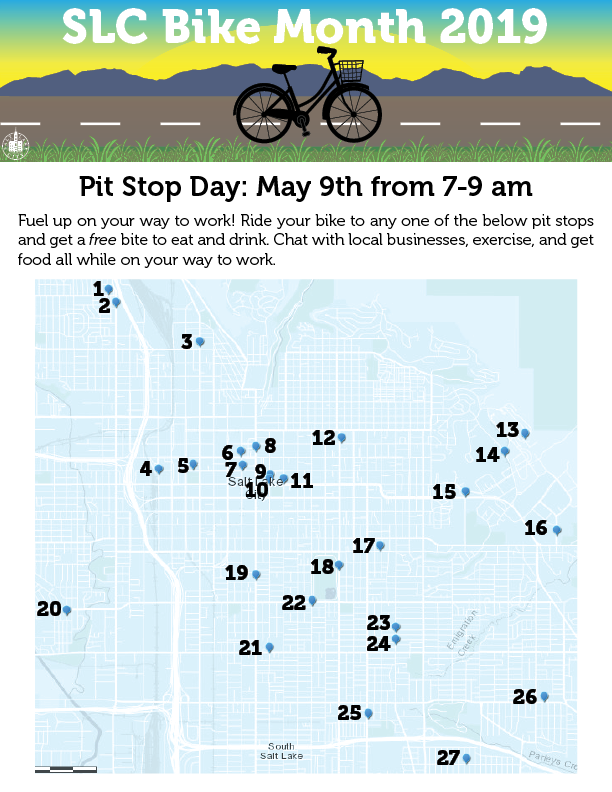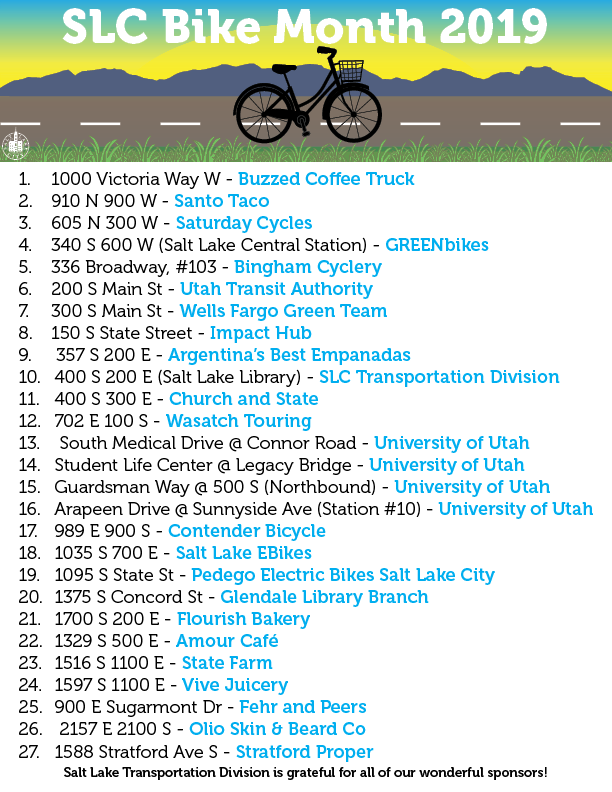 Mayor's Bike to Work Day: Thursday, May 16th at 7:15 am
Join us for the annual Mayor's Bike To Work Day starting at the Northwest Recreation Center (1255 W Clark Ave)
7:15am: Meet us at the park for complimentary snacks and coffee, music from Power 94.9 and ALT 101.9, community booths, and greetings from Mayor Biskupski.
8:15am: Ride with us into downtown Salt Lake City from the Northwest Rec. Center to the Salt Lake City and County Building.

Bikes, Bites N' Beverages: Thursday, May 23rd from 4-6 pm
Take a relaxing break on your way home from work and join us for food and bike fun. Ride on over to one of our event locations at Gallivan Center or Research Park for food, fun and music. Are the event locations not on the way home? Ride to one of our below pit stops for some refreshments and chat with local businesses.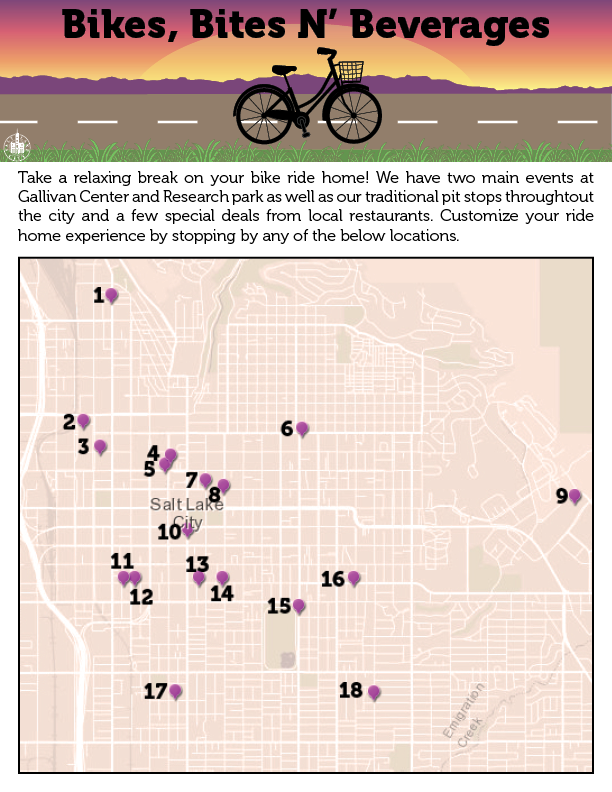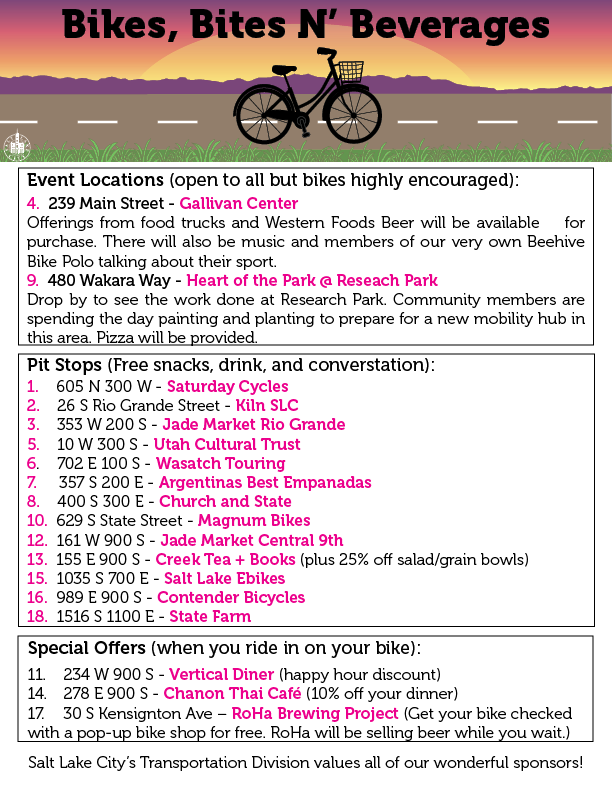 Bike to School Day: Thursday, May 30th
Salt Lake City School District children and parents are encouraged to practice bike safety and ride to school. Celebrate the end of the school year with a fun commute.

Pages: 1

2