Poplar Grove Neighborhood Byway
Image: Russ Roca, pedbikeimages.org
What is the Poplar Grove Neighborhood Byway?
Recognized as key elements of the Salt Lake City Pedestrian & Bicycle Master Plan, a Community Development Block Grant (CDBG) was awarded for the neighborhood byway infrastructure improvements in this project. Neighborhood byways are traffic-calmed streets improved especially for walking and bicycling. They typically feature low volumes and speeds, crossing improvements, and some identity improvements.
---
Project Updates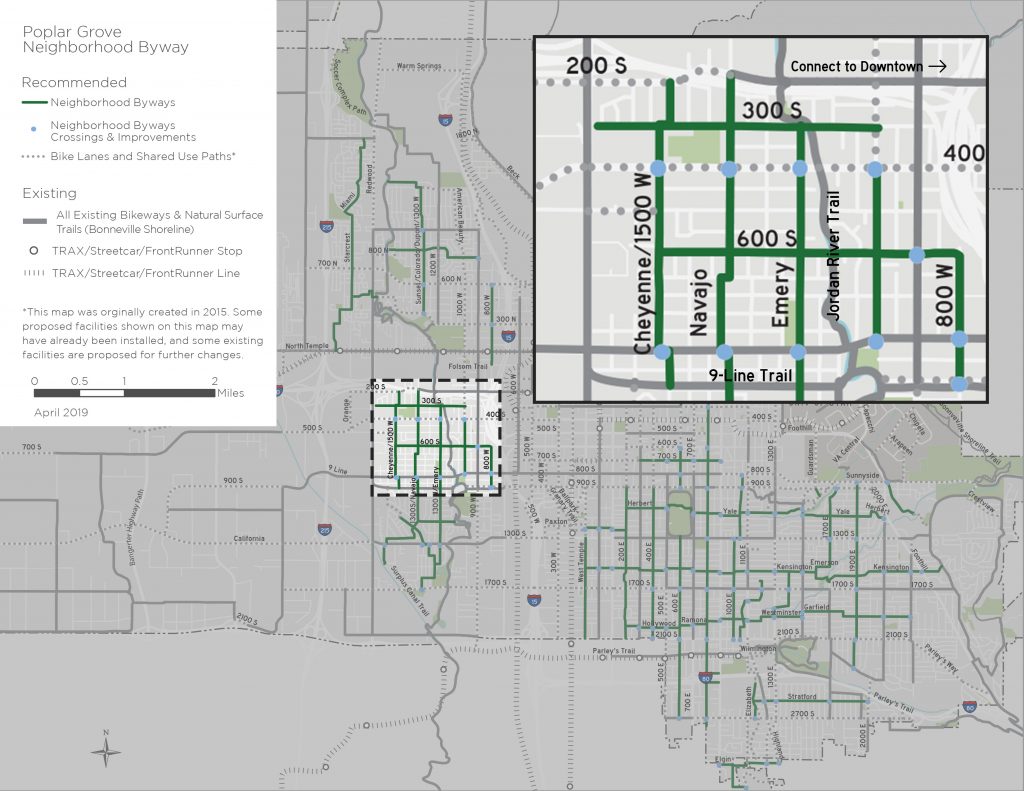 Improvements to Emery Street and Cheyenne/1500 West, from the 9-Line Trail to 400 South, began in August 2020.
What kind of changes are being made?
Crossing improvements will be made at the intersections of Indiana Ave and 400 South on both Emery Street and Cheyenne/1500 West. These crossing improvements will include:
Curb extensions at the corners of the intersections that shorten the distance when crossing the street and help calm vehicle traffic
High visibility crosswalks
Push button activated flashing beacons (RRFBs) to alert drivers that there is someone in the crosswalk
Curb ramps for bicycle access to the beacon push buttons and crosswalk
Shared lane markings to help guide people riding bicycles along the byway
---
Timeline
---
Crossing Designs
Emery & Indiana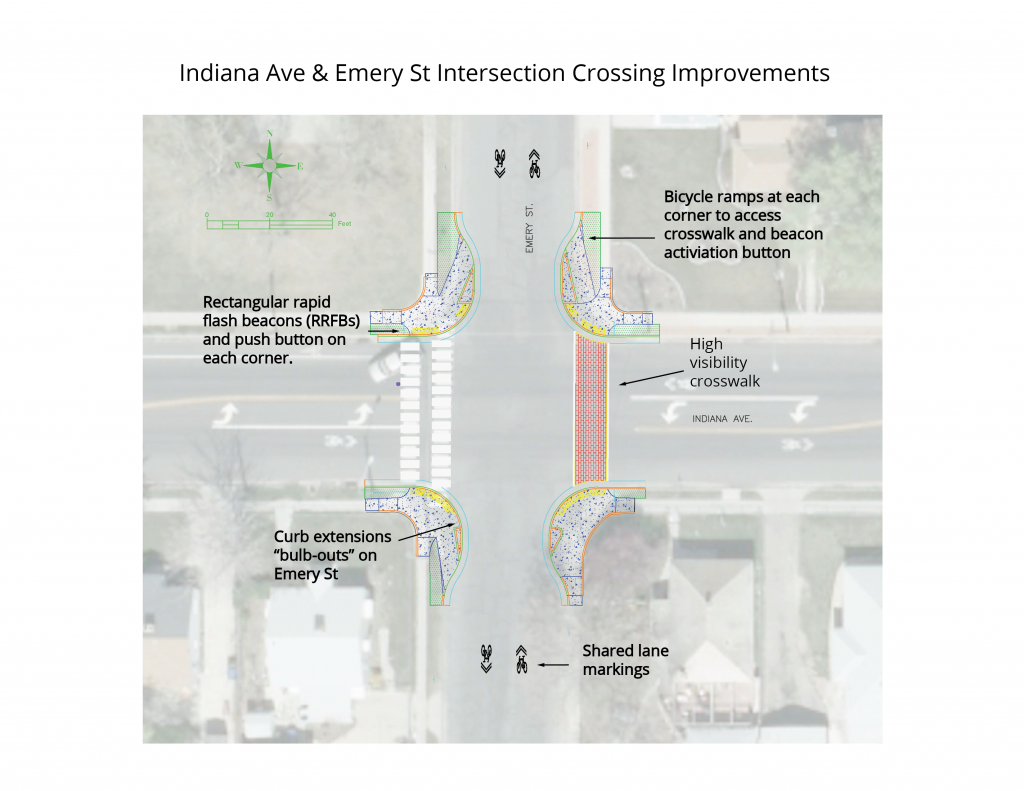 1500 West & Indiana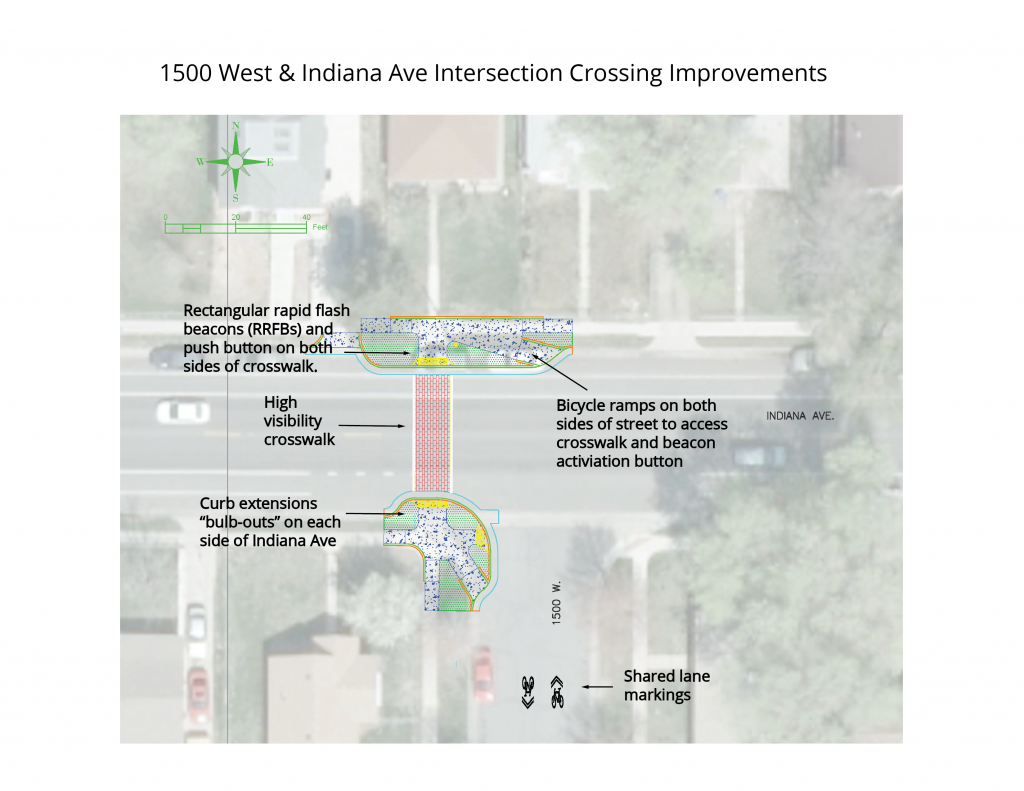 Cheyenne & Indiana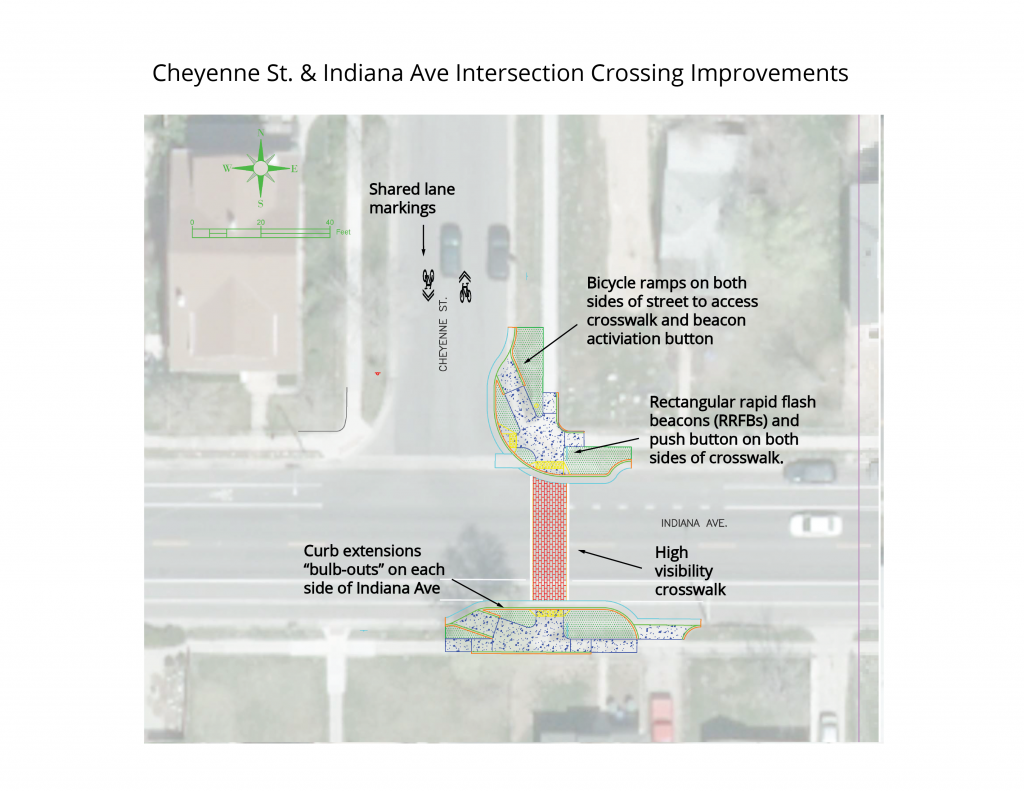 ---
Questions?
Please contact the project manager for questions or more information on this project:
Will Becker
Transportation Planner II
(801) 535-6569
Will.Becker@slcgov.com