Go to the source
On average, 90 percent of Salt Lake City's water supply comes from our local Wasatch Mountain snow pack. About 10 percent of Public Utilities' water supply also comes from groundwater. While other communities in the western U.S. also rely on snow pack and groundwater, Salt Lake City is unique with its source waters so close to consumers. It takes less than 24 hours for a drop of water at the top of the Wasatch Mountains to reach a faucet in Salt Lake City – the sources of drinking water are within a few miles of the water service area. Some sources of water in other western states must travel hundreds of miles through aqueducts and other infrastructure to get to the large population centers.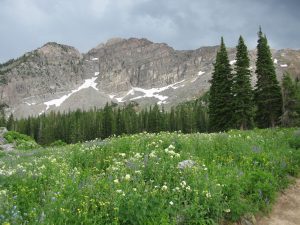 Salt Lake City has a long history of watershed protection. The Mormon pioneers who settled the Salt Lake Valley depended on City Creek for their water and knew that spoiling the water supply would bring disastrous health consequences. More than 170 years later, the population of the valley is near 1.3 million, canyon recreation has exploded, the identification of waterborne human pathogens continues, and the demand for safe water is greater than ever.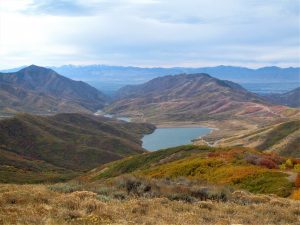 Even with our excellent treatment facilities and constant monitoring of the water supply, the safest and most economical practice will always be to protect our source waters.