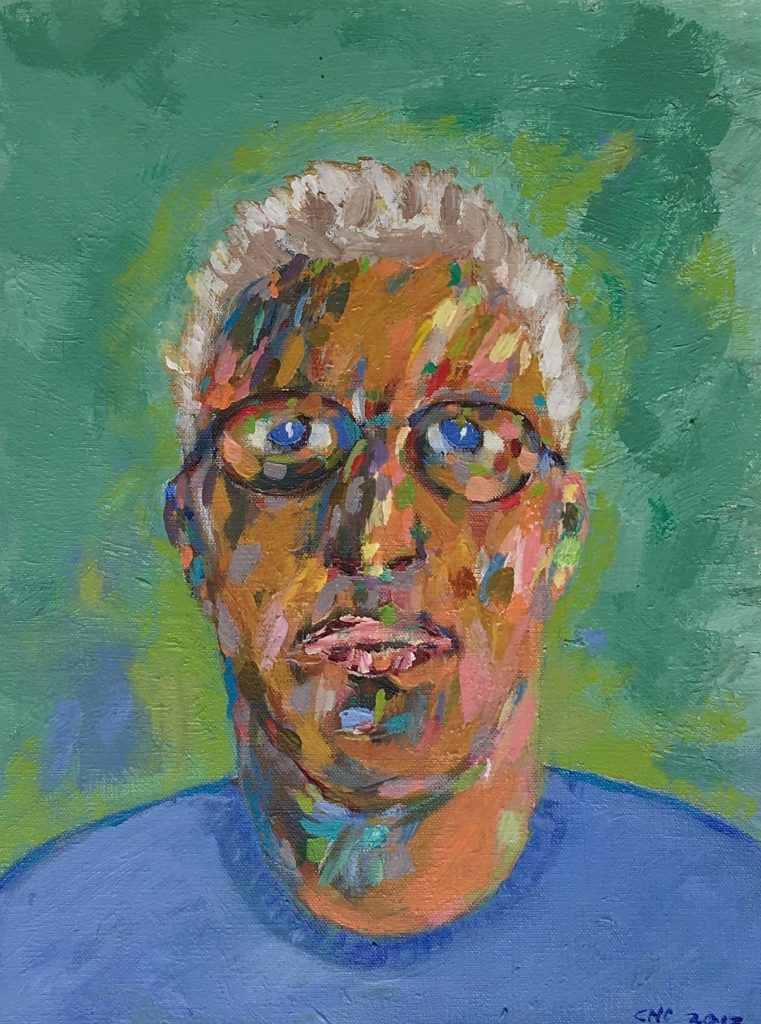 March 1 – 31 2019
The 40 Year Beginning
Original work by Chuck Call
Gallery Reception Thursday, March 7th 6-8 pm
"I'm currently starting into my artistic career and going through incremental learning experiences. I'm painting to learn about myself and how I visualize the world—both representational and non-representational. I'm trying to discover my artistic voice. My artist language right now is figurative and my font (style) is expressionism. I'm trying to interpret the time and place in which I live.
I'm not a realist and I'm not constrained to paint in a specific style or to reproduce an image. For me the process of painting is emotional and the lines, colors, texture grow out of being in-the-moment. Currently I'm painting my time and place—painting about my life. I think my journey will become more figurative and abstract as I continue. I love paintings that are almost sculptural; that you want to touch. That might be my end journey.
I hope you enjoy the beginning.
~Chuck Call
---
---
April 1 – 30 2019
Me in Fifteen
Presented by YouthCity: A collective art show featuring works by YouthCity participants.
Gallery Reception Wednesday, April 7th 5-7 pm