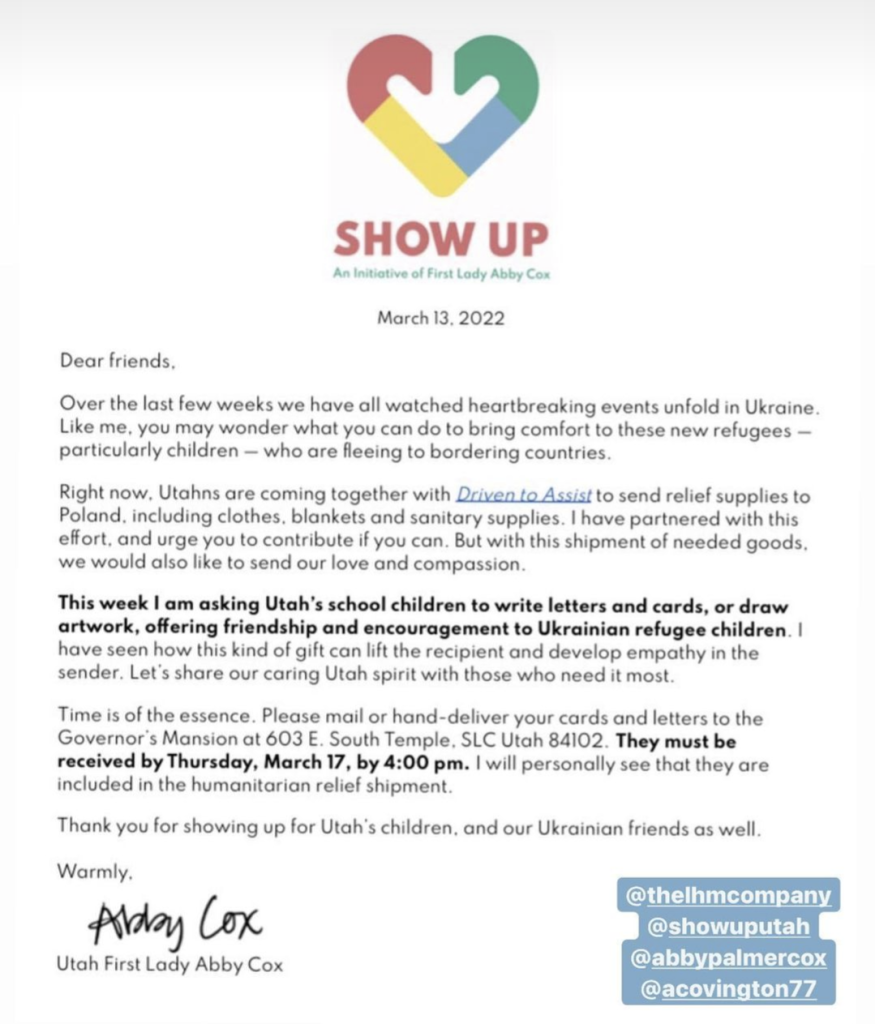 Last week, YouthCity kids made cards and artwork for refugee kids from the Ukraine in partnership with a Show Up Utah service opportunity hosted by Abby Cox, Utah's first lady.
YouthCity program participants were thrilled to be able to participate in this program and the kids had a great time creating artwork for kids experiencing such devastating hardship.
YouthCity staff delivered cards to the governor's mansion yesterday and the artwork created will be transported to Poland along with a large shipment of humanitarian supplies. Participating in this service project provided YC staff an opportunity to talk with Salt Lake City kids about global issues and provided a way for YC kids to make a real world connection to the Power of One social and emotional concepts they explore year round.
YouthCity is always on the look-out to finding additional ways to support those in need both local communities and throughout the world!