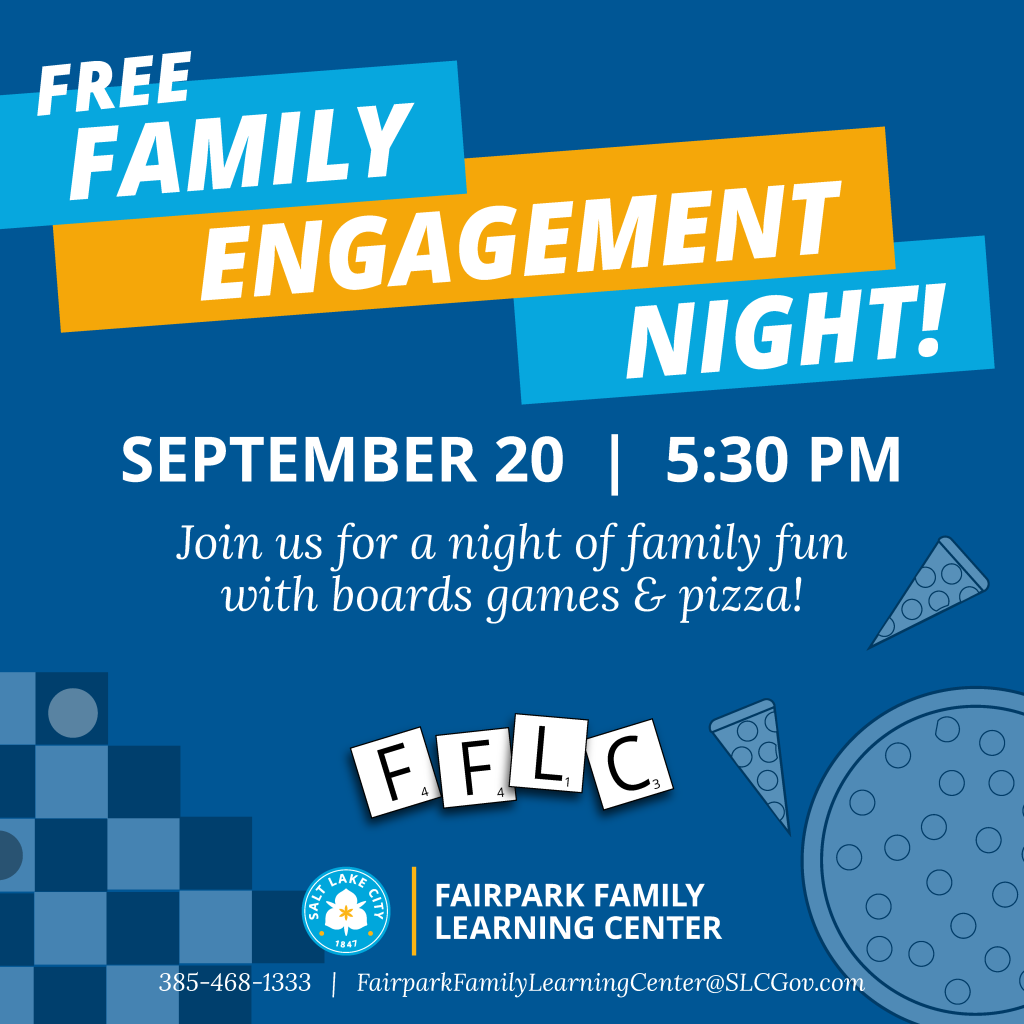 Join us for our first Family Engagement Night!
We invite families to come, play games, eat dinner and engage with each other and other families. Fun stuff!
This event is FREE and open to families of all sizes and ages. Registration is not required. Dinner and games will be provided.
Call 385-468-1333 for more information!