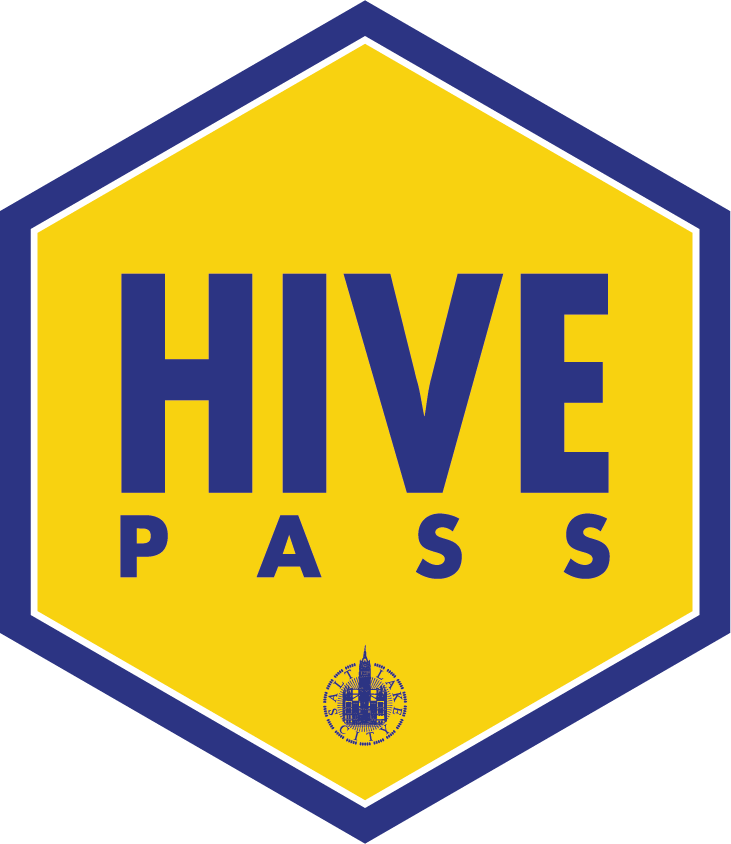 The Sorenson Unity Center issues the Hive Pass during the following hours:
Monday – Thursday: 9:00 AM – 8:30 PM
Friday: 9:00 AM – 7:30 PM
Saturday: 9:00 AM – 4:30 PM
The following items are required in order to be issued a Hive Pass:
A valid Photo ID
A Lease agreement or Mortgage Statement –OR- Two current pieces of official mail (such as a utility bill or bank statement dated within the last 60 days)
Credit Card, Debit Card or Money Order.

SORRY, WE DO NOT ACCEPT CASH

.
For minors: It is required that minors be accompanied by an adult. This adult must have the documents listed above. It is also required that the minor have a valid photo ID and one piece of documentation in their name (such as an official school correspondence, guardian tax information, or insurance statement). Acceptable forms of identification are school ID, passport, or driver's license.
Hive Passes are non-refundable.