Overview
300 West, from 500 South to 2100 South, is scheduled to be reconstructed over the course of two construction seasons, starting in the spring of 2021 and concluding in the fall of 2022.

Project improvements will include a new pavement surface to prolong the lifespan of the street, upgrades to curb and gutter to improve drainage, replacement of sidewalks and bus stops to increase access for people walking and taking transit, in addition, to safety enhancements throughout the corridor to improve mobility and travel options.
Construction Map
Current Pavement and Travel Conditions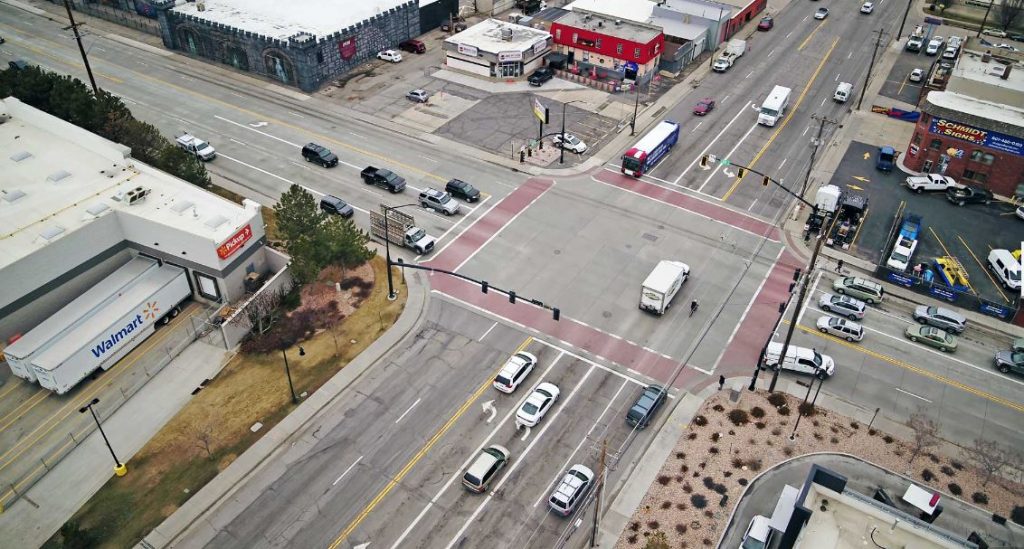 Need to Improve Connectivity to Transit Services
Need to Enhance and Increase Active Transportation
Potential Improvements and Amenities
Potential improvements at intersections and along 300 West could include:
New pavement surface
Upgraded underground utility services

water, sewer, gas, storm drain, etc.

Protected bike lanes
Wider sidewalks
Improved pedestrian safety
Bus stops enhancements
Additional landscaping
Potential for outdoor seating
Project Investment
This project is valued at $17 million, and it will be funded via the Streets Reconstruction Bond approved by voters in November 2018.

Schedule
Public Involvement: Spring – Winter 2019
Design: Fall 2019 – Winter 2020
Advertisement: December 2020
Construction: Spring 2021 – Fall 2022

The project schedule and scope are subject to change due to weather and/or unforeseen circumstances.
Contact Information
Email: 300west@slcgov.com
Hotline: 888-966-6624
Adan Carrillo, Civic Engagement Specialist
Will Becker, Transportation Planner
Eric Casperson, Project Engineer
Informational Resources
Additional Materials
Please contact the Engineering Division if you need additional data or information from any of the resources and materials listed above.