2022 Special Election Information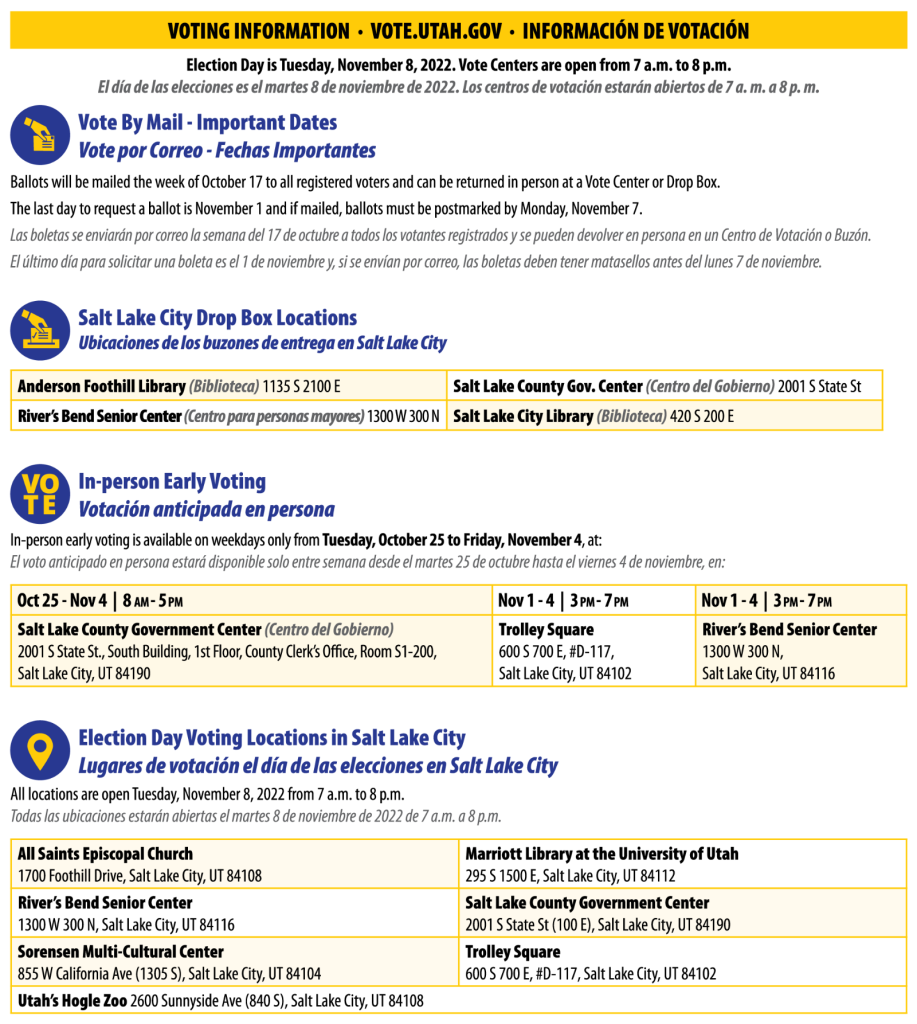 Eligible voters may vote at any Salt Lake County voting location. Salt Lake County provides options for accessible voting. For more information or to register to vote visit slco.vote, call 385-468-7400 or email vote@slco.org.
Los votantes elegibles pueden votar en cualquier lugar de votación del condado de Salt Lake. Para obtener una lista completa de ubicaciones, visite Centro de Votacion del dia de Elecciones o llame al 385-468-7400.
Changed addresses? | ¿Cambio de domicilio?
Maintaining accurate voter registration information is critical to fair and accurate elections. Voters with inaccurate addresses may not receive their mail-in ballot, Voter Information Card, or other important election information. If you are registered to vote in Salt Lake County and move your residence, you may update your address, click here.
---
---