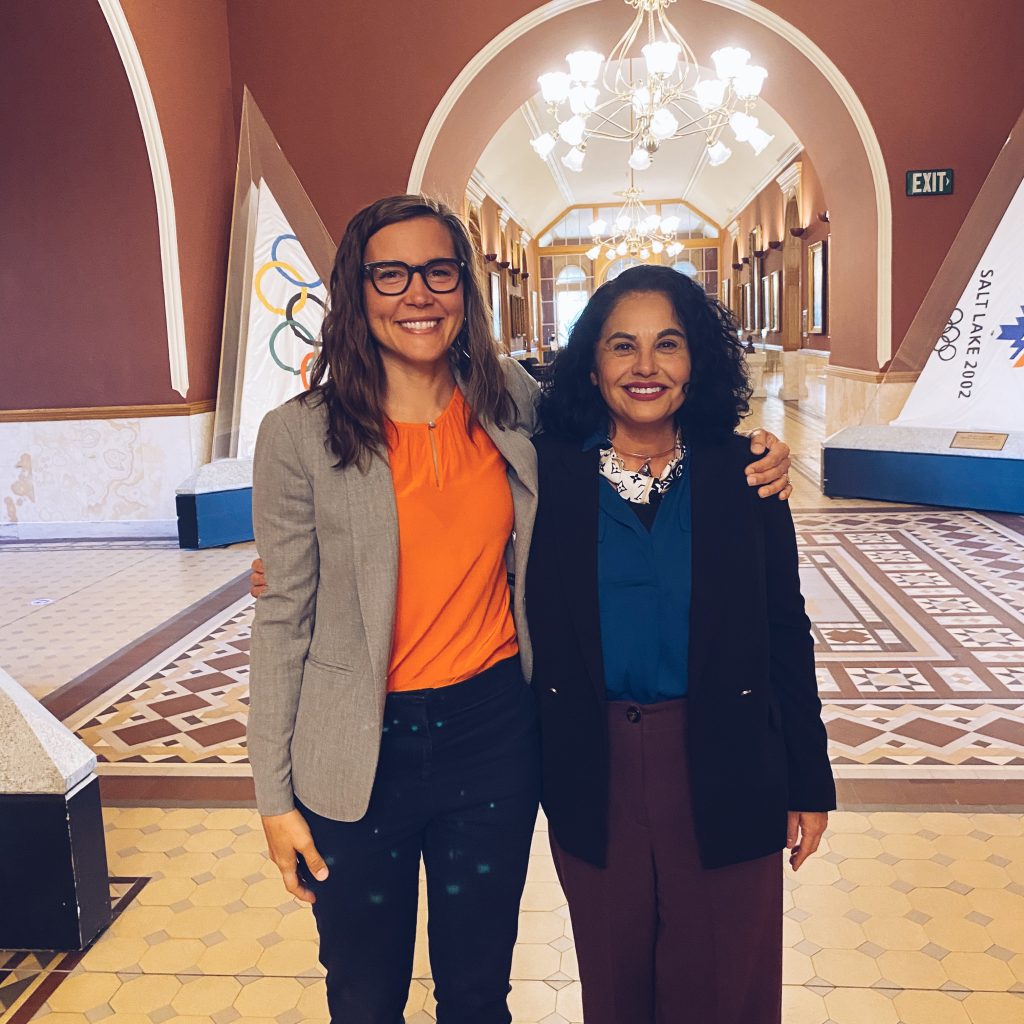 Salt Lake City, UT – Salt Lake City Mayor Erin Mendenhall has appointed Lorena Riffo-Jenson as the new director of Salt Lake City's Department of Economic Development. Riffo-Jenson has served as Interim Director of the department since July 2022, and previously served as the Deputy under Director, Benjamin Kolendar. She is the department's third Director and the first Latina to head the department.
"Lorena is a tremendous asset to our City's Department of Economic Development. Over the past year and half she has helped our local businesses recover from a global pandemic, while strengthening ties to the business community," said Mayor Mendenhall. "I have enjoyed working with her and am confident in her abilities. Our residents will benefit from having her in this role."
Riffo-Jenson will lead City employees across two divisions – the Salt Lake City Arts Council and Business Development – in addition to leading initiatives like Tech Lake City and ARPA Community Grants.
"I'm grateful to work with the dedicated and passionate team in Economic Development," said Riffo-Jenson. "I look forward to furthering the mission of making Salt Lake City a better place to not only build a business, but also a life. Through our focus on human-centered economic development, we can grow and nurture a city that fosters gainful job creation, equitable economic opportunities, thriving business districts with an emphasis on Tech Lake City and neighborhoods, and a diverse arts and culture scene."
Riffo-Jenson has a diverse background in education and executive leadership. She began her career in Utah state government managing business and economic development programs, overseeing corporate filings and business registrations for the state, and taking charge of the State of Utah's hosting program during the 2002 Olympic Winter Games. Riffo-Jenson spent more than 17 years of her career as founder and president of VOX Creative, a marketing and communications firm based in Salt Lake City. At Vox, she managed many marketing campaigns for clients ranging from state and federal government agencies to local businesses and national corporations.
Riffo Jenson's appointment was approved by the City Council following advice and consent at its October 18 meeting.
About Salt Lake City Department of Economic Development: Formed in 2016, Salt Lake City's Department of Economic Development is focused on building Salt Lake City as a vibrant, beautiful, prosperous, diverse, and authentic place – a place that is economically accessible to everyone. Known as the "Crossroads of the West," Salt Lake City is strategically located for businesses to succeed. SLCDED works to streamline processes, provide excellent customer service, and offer an array of resources and services to recruit and retain businesses in the City, and ensure they have the tools to thrive. Learn more at www.slc.gov/ed.