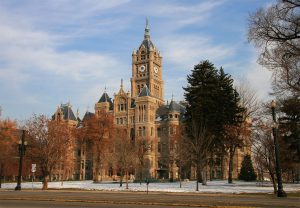 Please read the information below before applying at the bottom of this page.
Salt Lake City offers a unique and exciting opportunity for students to be introduced to the functions of City government. The Salt Lake City Internship Program gives interns an insider's view of local government and stimulates future interest in a possible career in the public sector. This program works closely with academic internship coordinators at local colleges, universities and professional schools.
The goal of the program is to introduce students to the many aspects of municipal government through public policy and management. The intern position is designed to provide students with a real life experience to enhance their academic and professional pursuits. Interns serve as a vital piece in the overall effort to articulate the Mayor's vision for Salt Lake City. Upon appointment, interns will develop learning objectives in partnership with the internship coordinator, administrative staff supervisor and academic intern advisor.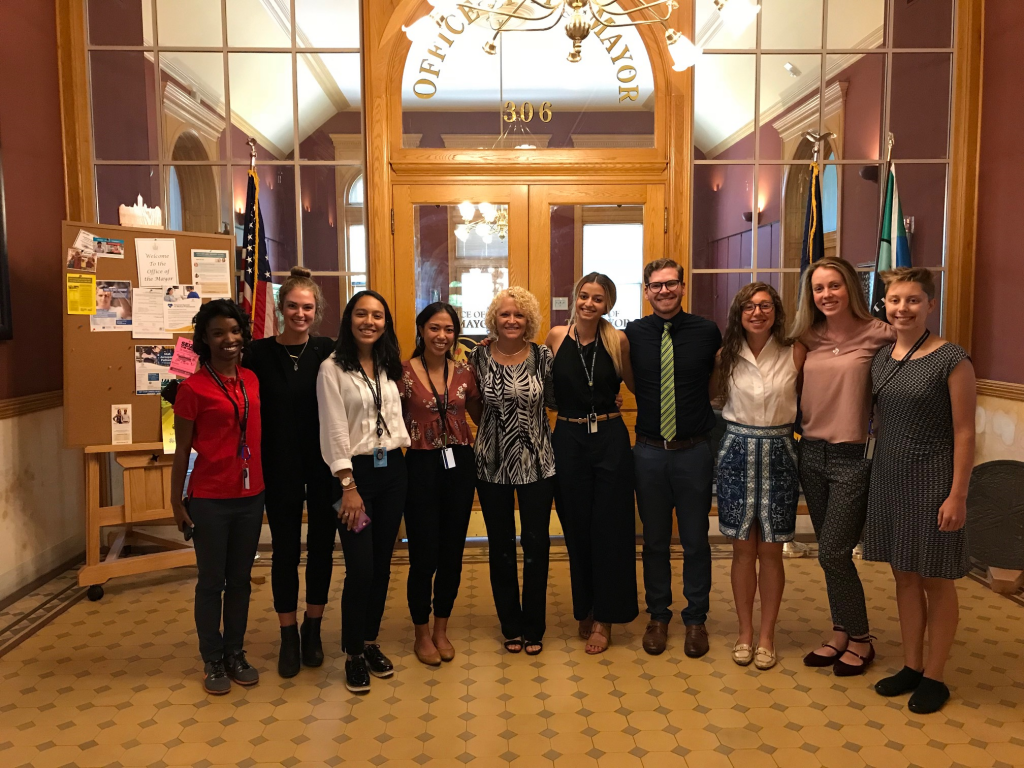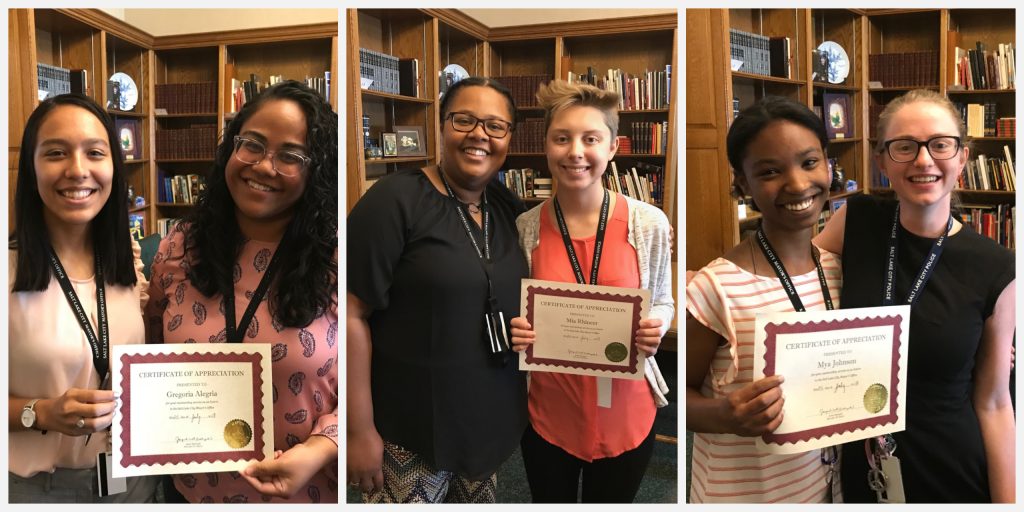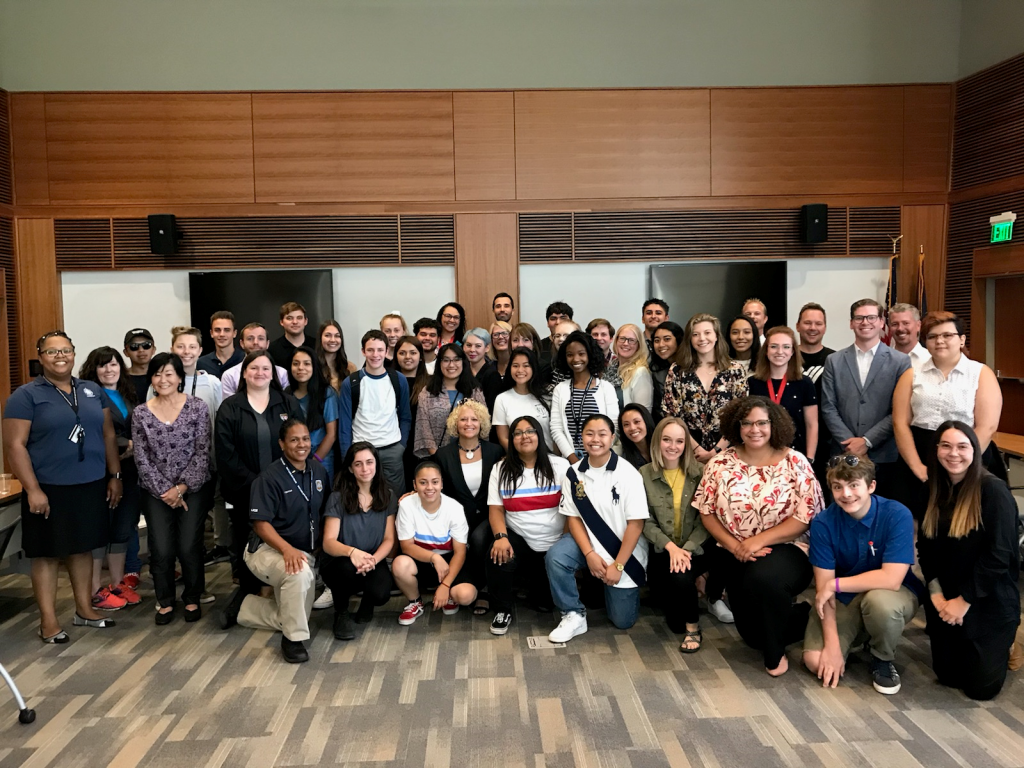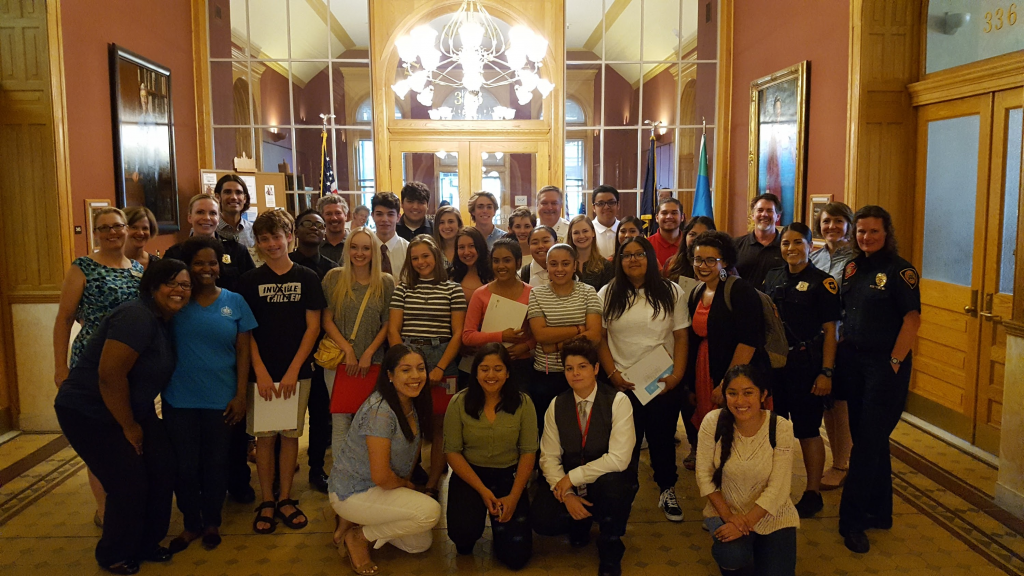 Internships Need-to-Know
Interns must be enrolled in an academic program and able to provide proof of enrollment upon request
Hourly paid interns may only work 29 hours of less per week (129 hours per month or less)
Academic credit internships are available
Internships are voluntary positions which terminate upon completion of internship/academic term
Each intern retained by City departments will work under the supervision of an administrative staff member
Each intern will be involved in ongoing projects and programs
Professional and educational interests will be considered upon intern assignments
---
Opportunities
Salt Lake City Mayor's Office
The purpose of internships in the Mayor's Office is to provide hands-on-experience, satisfy educational goals, and develop networking opportunities in specific areas of study. The Mayor's Office includes internships for this interested in community outreach, development of legislative policies, communication strategies and messaging, education, diversity and human rights, ADA, refugee assistance, and administration support.
City Attorney's Office
The City Attorney's Office takes internship requests only from current law students. For inquiries regarding a legal internship, please email your interest and resume to slcattorney@slcgov.com.
Department of Community and Neighborhoods
The Department of Community and Neighborhoods includes Engineering, Building Services, Housing and Neighborhood Development, Civic Engagement, and Transportation. To learn more about CAN, click here.
Department of Human Resources
The Department of Human Resources includes Benefits, Compensation and Employment, EEO Compliance and Training, Orientation, and the Civilian Review Board.
Salt Lake City Police Department
SLCPD is always looking for energetic and community-minded people to assist with public awareness campaigns, writing case studies for industry publications, community outreach, and other programs. To learn more about SLCPD, click here.
Department of Public Services
The Department of Public Services provides many of the direct services that make Salt Lake City a great place to live and play. The Department includes Compliance, Facilities, Fleet, Gallivan Center, Golf, Parks, Streets, Trails & Natural Lands, Urban Forestry, and Youth & Family divisions. Public Services welcomes conscientious and enthusiastic interns who are eager to gain experience in local government and learn from seasoned professionals. Interns will assist with information gathering, report writing, social media posting, meeting facilitating, graphic designing, and special projects as needs arise. To inquire about available opportunities, please send a resume and cover letter to publicservicesinfo@slcgov.com.
Department of Public Utilities
The Department of Public Utilities includes Wastewater, Water Quality and Treatment, Engineering, Maintenance, and Operations.
Department of Sustainability
Salt Lake City offers a unique and exciting opportunity for selected students looking to gain experience in sustainability. Interns will assist in researching, facilitating, and promoting City-wide sustainability initiatives, and support sustainability education and outreach for residents, businesses, and City employees.
Youth City
For more information, contact Damian Choi at (801) 535-7917 or Damian.Choi@slcgov.com.
---
Frequently Asked Questions
What is the length of the internship program?
The length of an internship varies and is dependent on the hiring department's needs and budget.
How will you decide which department is the best fit for me?
To determine the placement of each candidate, an interview is scheduled with an internship coordinator. The coordinator will review background information, previous jobs, as well as majors, to see what environment would work best. There may also be a request from a department director to choose a specific student.
What qualifications are required to be an intern in the Mayor's Office?
The Mayor's Office provides internship opportunities to various students including high school, college level, Master's candidates, international students and even young professionals.
How many hours are required?
The Internship Program is flexible to students' needs, promising to work around various schedules. Interns make up their own schedule depending on the hours required for their program. Past interns have usually come in with an hour requirement per term or per week, but because of class schedules, students usually pick out days and times that work best with academic and personal schedules.
Hourly paid interns may only work 29 hours or less per week (129 hours or less per month).
What will I be doing as an intern?
Internship opportunities are available across many city departments. The job responsibilities vary according to the needs of each department director. However, the internship coordinator will review each candidate's background information, major, and skills to assure each candidate is placed where their needs will be met and their skills will be best utilized.
---
Thank you for your interest in interning with Salt Lake City. If you would like to apply, please visit the link below to discover what positions are currently available. We can't wait to meet you!
All internships in the Mayor's Office have been filled and the application will not reopen for the fall semester.  Thank you for your interest in applying for an internship.  Please check our Human Resources page for other internships currently available in the City.  Thank you.
---
Contact
Kaletta Lynch
Mayor's Office Internship Coordinator
Office: (801) 535-6006
Kaletta.Lynch@slcgov.com