UATP Center for Persons with Disabilities is offering equipment to people, to be borrowed for up to 90 days, to help assist with communication, living independently, and to move more independently.
To borrow a device call 800-524-5152 or visit http://www.uatpat.org/demo_loan.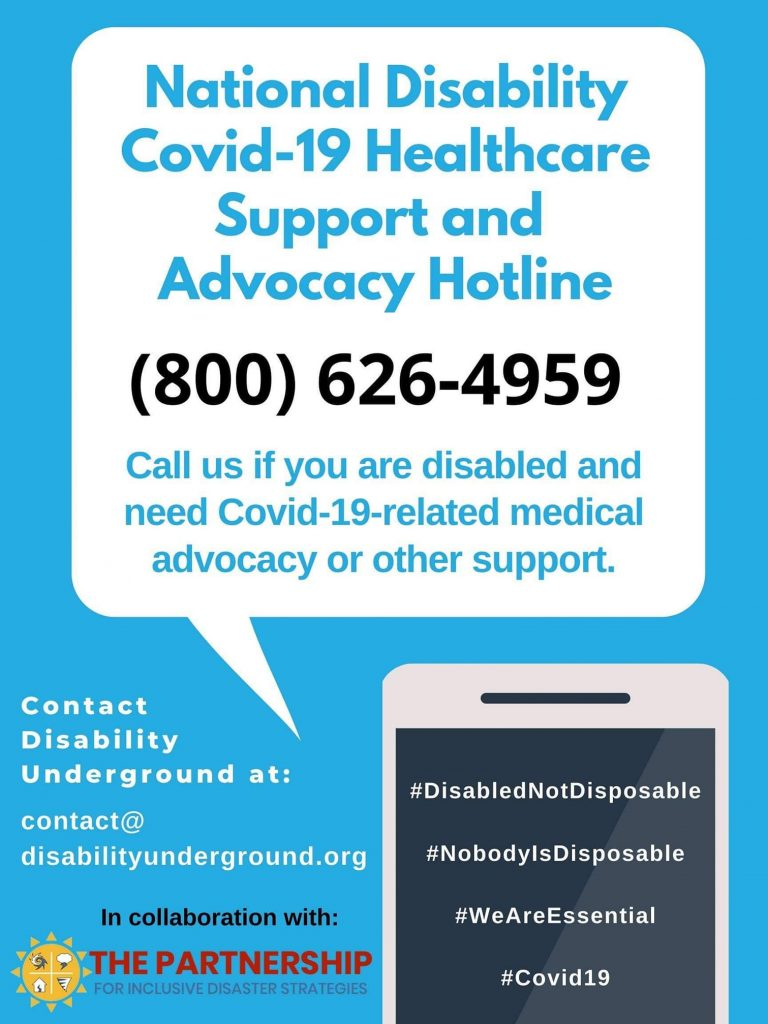 ---
Resources
Need COVID-19 testing, but don't have transportation? The Salt Lake County Health Department is providing rides to symptomatic individuals who have a medical referral for testing and need a ride to drive-thru testing sites.

The service can be accessed by calling the Salt Lake County Health Department COVID-19 Information line at (385) 468-4636. Be sure to inform the representative that you are symptomatic and need a ride to a drive-thru testing site. This resource is paid through a Salt Lake County Contract with local cab companies for residents who cannot afford the ride.
National Disability Covid-19 Healthcare Support and Advocacy hotline 800-626-4959.