As the federal government shutdown stretches into to Day 13 with no clear resolution, the Salt Lake City Public Utilities Watershed Program team is stepping up maintenance of public restrooms throughout the Central Wasatch canyons.
Typically, restroom upkeep falls to employees of the Salt Lake Ranger District, one of eight geographical districts within the Uinta-Wasatch-Cache National Forest. Some of the most heavily visited canyons in the nation—Little Cottonwood, Big Cottonwood, Parleys, and City Creek—lie within the Salt Lake Ranger District boundaries. But employees with the District have been furloughed, and even tasks such as updating the District's website are on hold.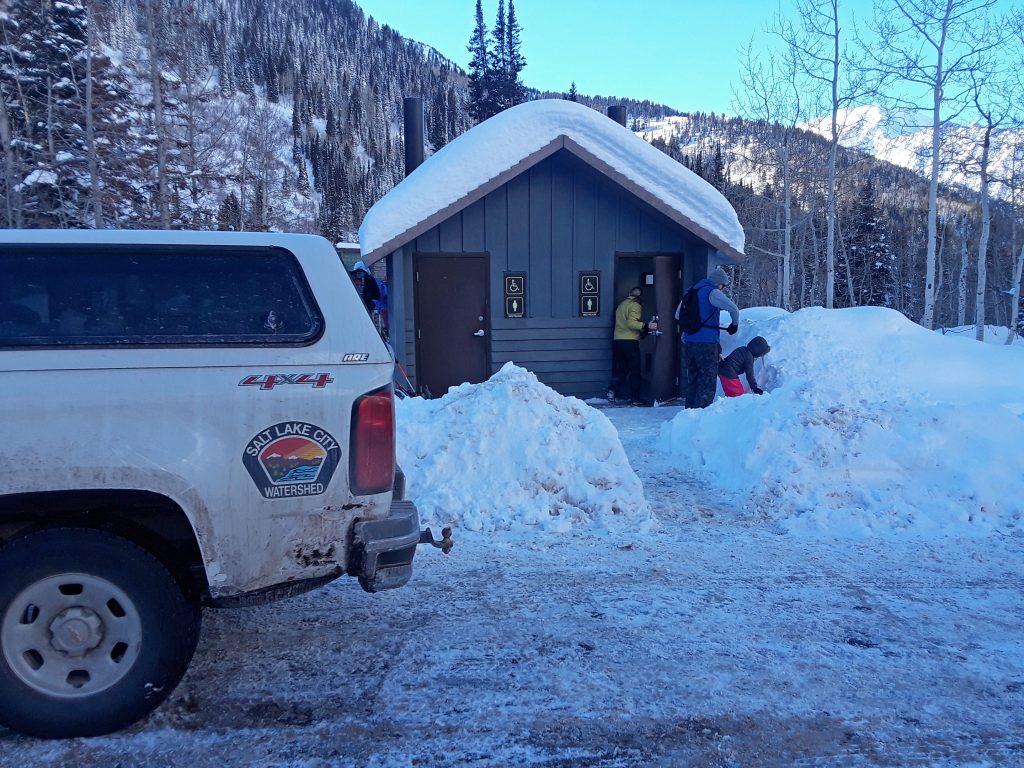 Wasatch Canyon restrooms see the effect of heavy recreational use all year. The recent holiday season was no exception. In the wake of the Federal Government shutdown, SLC Public Utilities watershed rangers fanned out in Big and Little Cottonwood canyons to remove snow from walkways, to clean and maintain pit and plumbed toilets, and to restock toilet tissue supplies.
These canyons are also home to source waters that provide up to 60 percent of the drinking water for 350,000 residents in the Salt Lake Valley, a process which has been entrusted to Salt Lake City since 1875.
"Salt Lake City takes our responsibility to maintain the valley's precious watershed areas seriously," said Mayor Jackie Biskupski. "We will not allow gridlock in Washington to damage these pristine areas which are part of our identity as Utahns."
In recent days, national media outlets have reported breakdowns in U.S. national parks management stemming from the shutdown, with lack of fully staffed ranger operations and oversight. Reports of overflowing trash bins, people relieving themselves in public, and illegal off-road vehicle use in California's Yosemite, Joshua Tree and other national parks have in some cases led local volunteers to pitch in on park maintenance. In Utah, $80,000 in state funds were released to help maintain national parks in the wake of the shutdown.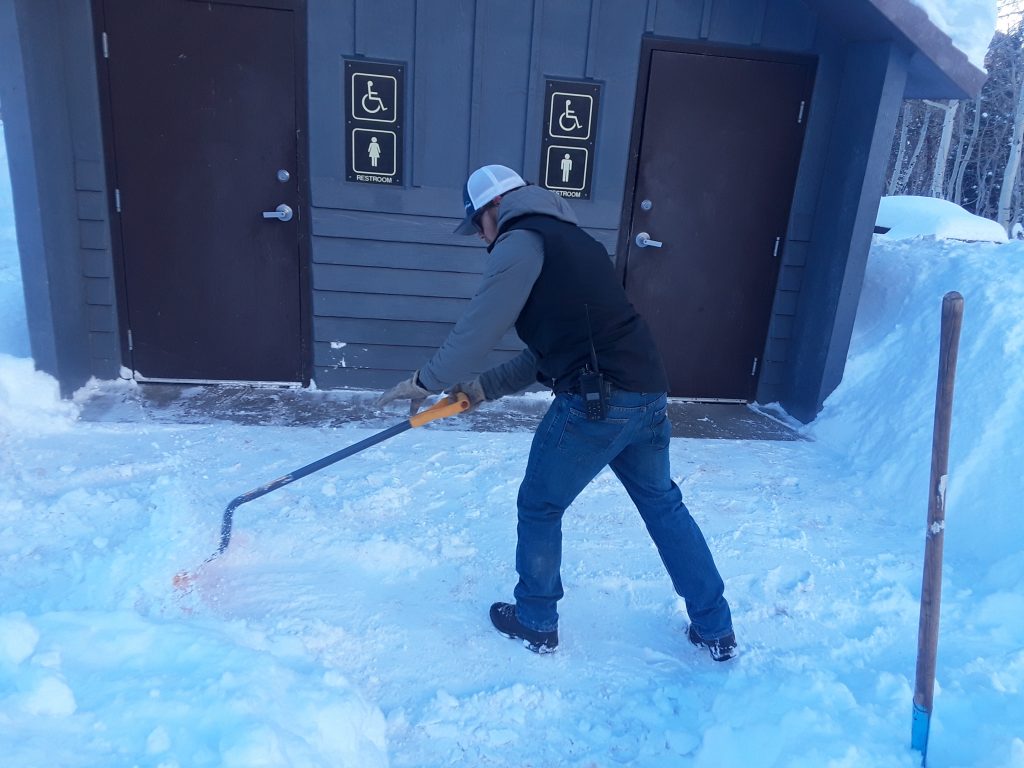 Maintaining and stewarding the Wasatch Canyon watershed is a matter of protecting public health, a critical responsibility of the Public Utilities Department. In recent years, as federal funding for the National Forest Service has tightened, SLC watershed ranges have assisted their federal colleagues not only in restroom maintenance, but in facilities construction. Last year, SLC Public Utilities funded construction of new or updated restrooms at trailheads in Donut Falls, Guardsman Pass, and Little Mountain, as well as added ADA-compliant features to existing restrooms. With combined funds from Salt Lake City and Salt Lake County, new and larger restrooms were built at the Silver Lake Education Center in Brighton. Last summer alone, more than 150,000 people visited Silver Lake.
"Our canyon watersheds run on strong partnerships with other agencies, and this is simply Public Utilities doing our part until the Forest Service and the rest of the federal government is up and running again," said Patrick Nelson, Watershed Program Manager for SLC Public Utilities.