SALT LAKE CITY – The Redevelopment Agency of Salt Lake City (RDA) has released a request for proposals (RFP) inviting Utah artists to submit digital artwork to be considered for Art for Hope SLC, the RDA's latest public art project. Inspired by the need to bolster community strength amidst current local, national, and global challenges, the Art for Hope SLC project will feature a series of square artworks (Message Squares) depicting positive messages of hope, resilience, and unity.
The chosen Message Squares will be installed at outdoor locations in Salt Lake City and will also be featured in an online gallery, providing a virtual venue where artists can showcase their work during a time when many traditional art venues such as galleries and events are closed. Artists whose entries are selected through the RFP process will receive a $1,000 commission per Message Square.
Artwork digitally submitted for consideration may be comprised of any medium, such as photography, painting, design, poetry, etc., with submissions due by 5 p.m. on Friday, July 31. Full eligibility, artwork criteria, application requirements, and submission instructions are available on the Art for Hope SLC page on the RDA's website.
The Redevelopment Agency of Salt Lake City works to revitalize the City's neighborhoods and business districts to improve livability, spark economic growth, and foster authentic communities. One of the many ways the RDA does this is by funding public art, both in public spaces and in redeveloped real estate frontage. To date, the RDA has invested more than $3.5 million into public art across the City. For more information on RDA projects and programs, go to www.slcrda.com.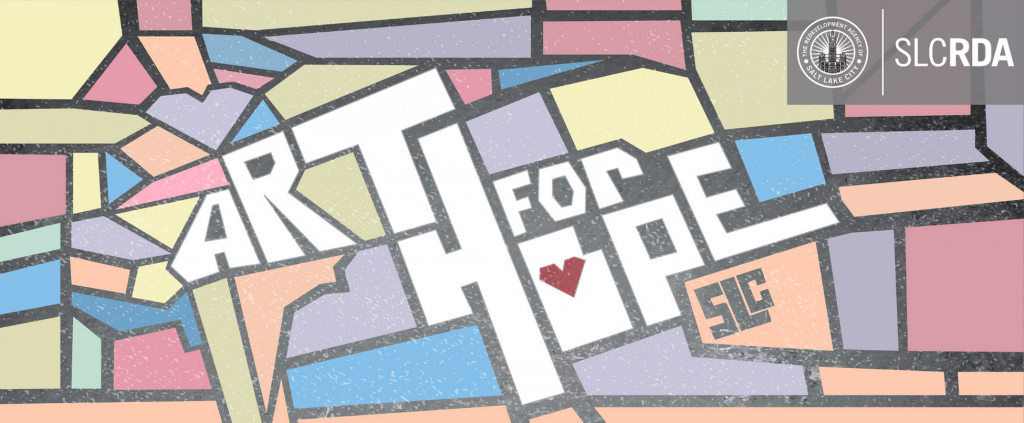 Tags: ART FOR HOPE SLC PROJECT, The Redevelopment Agency of Salt Lake City