FOR IMMEDIATE RELEASE
May 16, 2023
Contact: Whitney Gonzalez Fernandez
801-535-7600 – CCcommunicationsgroup@slcgov.com
Public Input Requested on Salt Lake City Council Budget Process
The Council invites constituents to the first of two scheduled public hearings on May 16.
– – – – –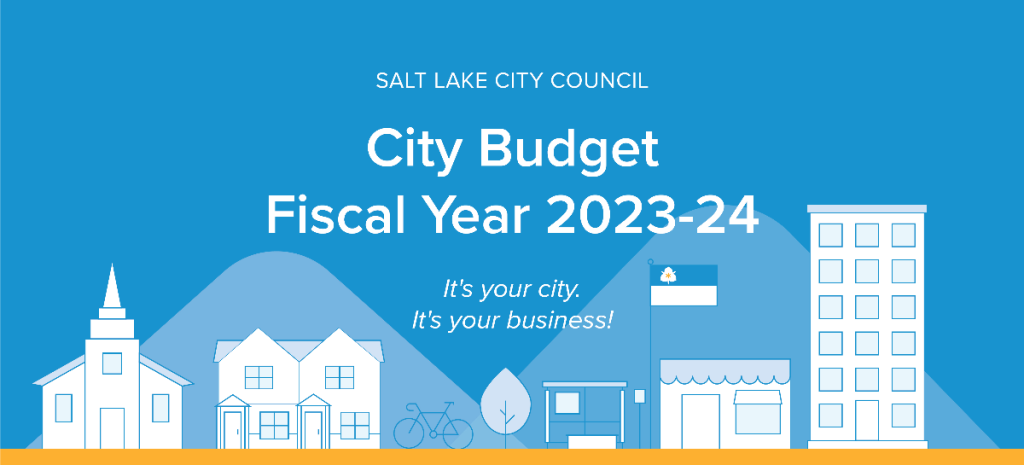 SALT LAKE CITY – The Salt Lake City Council invites the public to share feedback on the proposed FY2023-24 City budget during the first of two scheduled public hearings tonight at 7 p.m. Constituents are encouraged to tell Council Members about the City services and projects they believe should be prioritized while the Council works to balance the budget.
The City's fiscal year begins July 1, 2023, and the Council must adopt a budget by June 30.
What: The first of two scheduled public hearings on the proposed City budget for Fiscal Year 2023-2024. Public hearings allow attendees to speak directly to the Council for two minutes per commenter.
Who: Salt Lake City constituents (including residents, property owners and more) the Salt Lake City Council and Salt Lake City administrative staff.
When: Tuesday, May 16, 2023, at 7 p.m.
Where: In person at the City & County Building (451 South State Street, Room 326) OR online via Zoom.
Parking is available at the Salt Lake City Library parking garage. Validate your ticket at the City Council Office. Note: ADA parking is available on 500 S.
####