FOR IMMEDIATE RELEASE
June 9, 2023
Contact: Whitney Gonzalez Fernandez
801-535-7600 – CCcommunicationsgroup@slcgov.com
Salt Lake City Council Announces Appointment Process for District 7 Council Vacancy
The City will accept qualifying applications from June 26 to July 10
– – – – –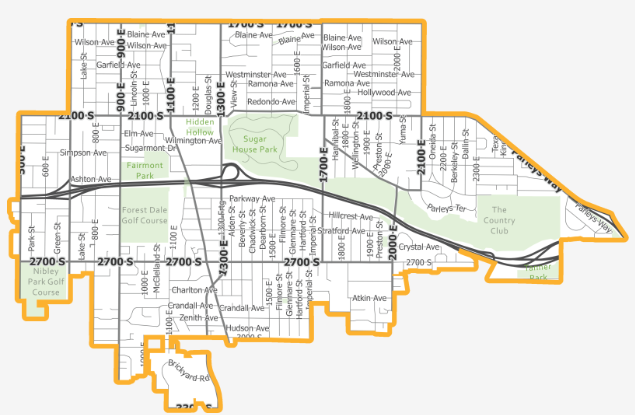 SALT LAKE CITY – The Salt Lake City Council will soon decide who will be appointed as the Council District 7 representative once Councilwoman Amy Fowler's resignation is effective on July 3. The process to vet, interview and appoint a candidate to serve until January 2024 is expected to go as follows:
The Salt Lake City Recorder's Office will begin accepting applications on Monday, June 26, with a deadline of Monday, July 10, at 4 p.m.
The Salt Lake City Council will interview all applicants in person during a public meeting on Thursday, July 13, starting at 1 p.m. If needed, the Council will continue the interview and selection process on Tuesday, July 18.
The Council will then select an applicant to fill the vacancy by a majority vote immediately after the interviews.
Once selected, the applicant will be sworn in by the City recorder on the same night.
The selected applicant will represent District 7 until January 2, 2024. Since the vacancy is effective with more than two years remaining in the term, District 7 residents will vote for the representative who will represent them for the next two years in the municipal election this fall.
Applicants must meet the following criteria to be eligible:
Be a registered voter in Salt Lake City
Have resided in Council District 7 for at least 12 consecutive months immediately before the date of the appointment and remain a resident of District 7 throughout the term of office (through January 2026).
In accordance with Utah Constitution Article IV, Section 6, a mentally incompetent individual, an individual convicted of a felony, or an individual convicted of treason or a crime against the elective franchise may not hold office in this state until the right to hold elective office is restored under Sections 20A-2-101.3 and 20A-2-101.5.
The vacancy was prompted by Councilwoman Fowler, who announced her resignation on Tuesday, May 30.
For more information about the process, please visit tinyURL.com/D7Vacancy. Stay up to date on the District 7 vacancy process by signing up to receive updates at tinyURL.com/D7VacancyUpdates.
About The Salt Lake City Council:
The Salt Lake City Council is the seven-member legislative branch of Utah's capital city. The Council sets Salt Lake City's overall policy direction and allocates resources via the adoption of annual budgets and ordinances. The Council also serves as the Board of Directors for Salt Lake City's Redevelopment Agency, the Local Building Authority, and the Board of Canvassers. For more information, visit slccouncil.com.
####