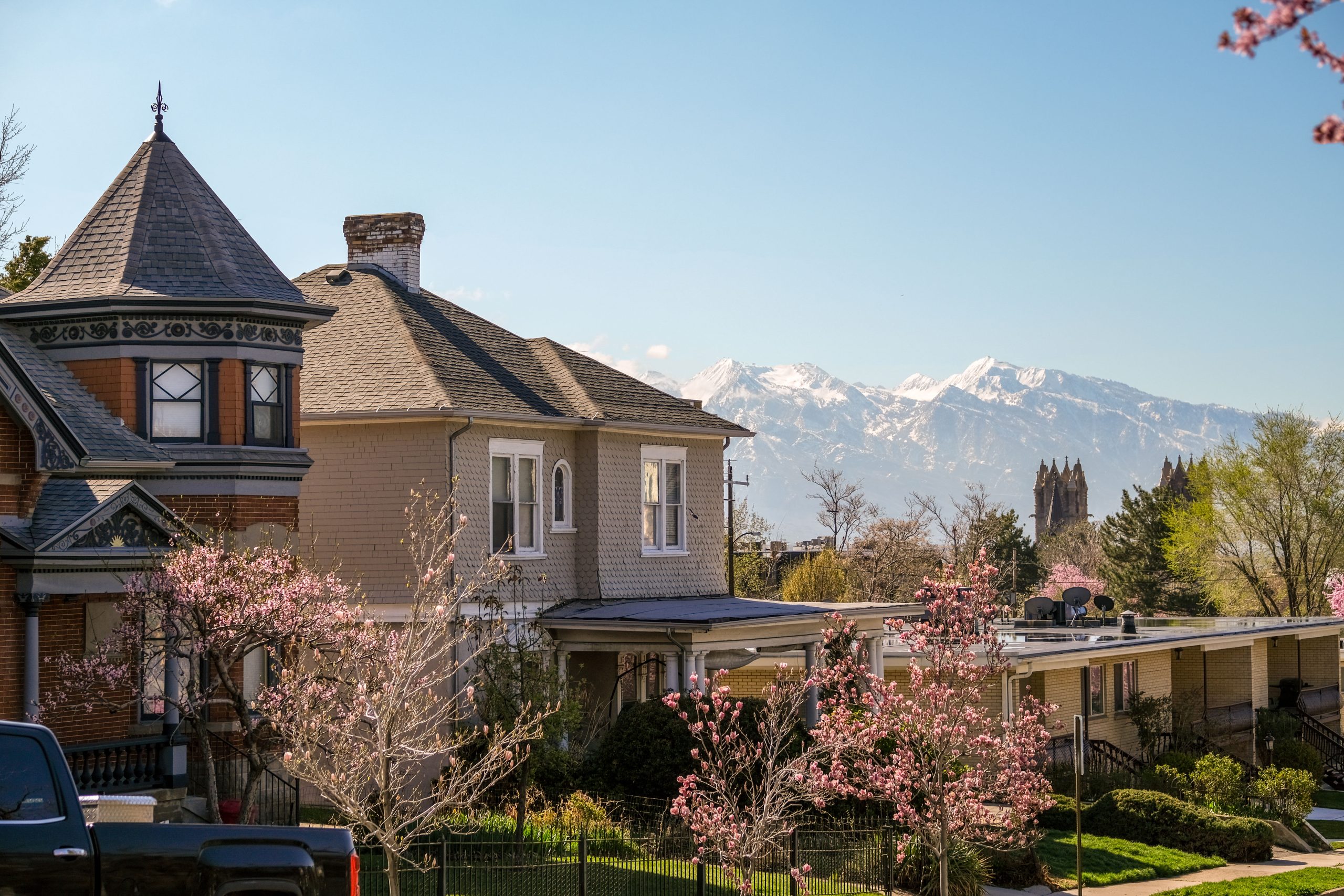 Historic Landmark Commission
The Historic Landmark Commission conducts design reviews of new construction or alterations to landmark sites and to properties located in Salt Lake City's local historic districts. Any demolition within an historic district must be approved by this Commission. The Commission is also charged with monitoring the preservation of historically significant resources within the boundaries of the City and reviewing proposed regulations affecting historic preservation. The Commission also reviews and makes recommendations on proposals to designate additional historic properties.
---
Meeting Information
The Commission meets the first Thursday of every month in room 326 of the Salt Lake City and County Building. Meetings and Public Hearings will begin at 5:30 p.m. and are open to the public. However, the Commission may receive training at earlier times as indicated on the agenda. Additional meetings are scheduled as needed.
Join our mailing list to receive meeting links and stay informed about opportunities to get involved!
Attending the Meeting
Meeting Participation
If you are interested in participating during the Public Hearing portion of the meetings, please join us in-person or remotely through the meeting livestreams. If you are unable to attend the hearing and would like to submit comments for the Commission's consideration, please submit those comments to the Staff Contact for the applicable project. You can find the Staff Contact on the Historic Landmark Commission agenda.
---
Hybrid Meetings
A Hybrid meeting allows participation during the public hearings either in person or online. When a hybrid meeting is scheduled please check the agenda for the Zoom link.
---
Meeting Livestreams
The Historic Landmark Commission meeting livestream will be available on the following platforms the day of the meeting. If you are interested in participating during the Public Hearing portion of the meetings or provide general comments, email us at historiclandmarks.comments@slcgov.com. Public Comments will be read in to record if received prior to closing of the Public Hearing and if they 2 minutes or less in length.
About the Commission / Member Qualifications
The Historic Landmark Commission is composed of seven to eleven members, appointed by the Mayor with the advice and consent of the City Council. Each member serves a four-year term.
The Commission consists of citizens interested in historic preservation and knowledgeable about the heritage of the City. The Commission should include at least two architects and other members with preservation related experience and qualifications such as:
Residency Requirement: Each voting member shall be a resident of Salt Lake City.
For any additional information, please reference Chapter 21A.06.050.D&E.
Powers and Duties
Encourage proper development and maintenance of historic structures and districts.
Promote public awareness of historic preservation.
Conduct studies of significant historic elements.
Review demolition and alteration requests within historic districts.
Recommend boundaries for Historic Districts to Planning Commission.
When requested, make recommendations on conditional uses and other planning processes within historic districts.
Make recommendations on general plans and possible ordinance revisions to Planning Commission, City Council, and Mayor's Office.
Current Members
| # | Member | Council District | Serving Since | Term Expires |
| --- | --- | --- | --- | --- |
| 1 | Amanda De Lucia | D1 | 2022 | 04 / 2026 |
| 2 | Emoli Kearns | D2 | 2023 | 01 / 2027 |
| 3 | Babs DeLay | D3 | 2020 | 10 / 2024 |
| 4 | Carlton Getz | D3 | 2021 | 09 / 2025 |
| 5 | Michael Abrahamson | D3 | 2021 | 10 / 2025 |
| 6 | Michael Vela | D4 | 2019 | 08 / 2023 |
| 7 | Kenton Peters | D5 | 2015 | 08 / 2023 |
| 8 | John Ewanowski | D7 | 2020 | 10 / 2024 |
| 9 | Vacant | D6 | | |
Vacancies
Please see above for upcoming term expiration/vacancy dates.
If you are interested in serving on this board, please fill out and submit an application online. Only applications submitted up to one year prior to a vacancy date will be considered. The Mayor's office will only contact applicants when considering them for specific appointments.
---
How to Become a Commissioner
Mayor Erin Mendenhall appoints Commission members with the advice and consent of the City Council. View application information.
Contact Information
Aubrey Clark // Administrative Secretary
aubrey.clark@slcgov.com
801-535-7759