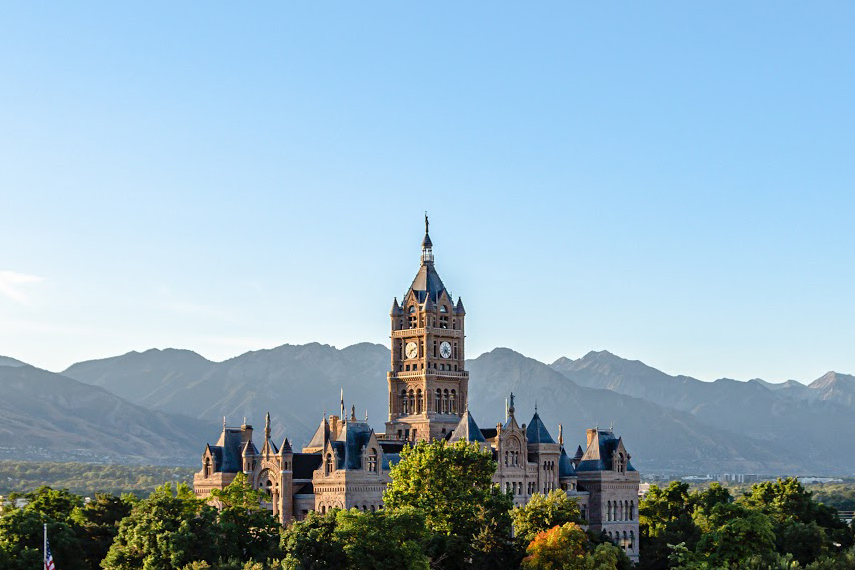 Planning Commission
The Salt Lake City Planning Commission adopts and acts on any changes to the City's master plans, small area plans, special studies, zoning ordinances, and zoning district maps. The Commission also approves planned unit developments, conditional uses and certain subdivisions.
Ordinance and Governing Documents
---
Meeting Information
The Commission meets the second and fourth Wednesday of every month in room 326 of the Salt Lake City and County Building. Meetings and Public Hearings will begin at 5:30 p.m. and are open to the public. However, the Commission may receive training at earlier times as indicated on the agenda. Additional meetings are scheduled as needed.
Join our mailing list to receive meeting links and stay informed about opportunities to get involved!
Attending the Meeting
Meeting Participation
If you are interested in participating during the Public Hearing portion of the meetings, please join us in-person or remotely through the meeting livestreams. If you are unable to attend the hearing and would like to submit comments for the Commission's consideration, please submit those comments to the Staff Contact for the applicable project. You can find the Staff Contact on the Planning Commission agenda.
Hybrid Meetings
A Hybrid meeting allows participation during the public hearings either in person or online. When a hybrid meeting is scheduled please check the agenda for the Webex link. View Instructions on how to join a WebEx meeting.
Meeting Livestreams
The Planning Commission meeting livestream will be available on the following platforms the day of the meeting. If you are interested in participating during the Public Hearing portion of the meetings or provide general comments, email us at planning.comments@slcgov.com. Public Comments will be read in to record if received prior to closing of the Public Hearing and if they 2 minutes or less in length.
About the Commission / Member Qualifications
The Planning Commission is composed of nine to eleven members, appointed by the Mayor with the advice and consent of the City Council. Each member serves a four-year term. The director of the planning division shall serve as an ex officio member without vote.
The Commission consists of residents of Salt Lake City that are appointed in a manner providing balanced geographic, professional, neighborhood and community interests representation
Residency Requirement: Must be a resident of Salt Lake City.
For any additional information, please reference Chapter 21A.06.030.
Powers and Duties
Prepare and recommend a comprehensive general plan to the City Council.
Considers and makes recommendations to City Council regarding zoning and master plan amendments, and City ordinance changes.
Hear and decide appeals from administrative decisions of the planning director or designee.
Approves planned unit developments and subdivisions.
Considers and makes rulings on conditional uses.
Make rulings regarding the existence, expansion or modification of nonconforming use and noncomplying structures.
Current Members
| # | Members | District | Serving Since | Term Expires |
| --- | --- | --- | --- | --- |
| 1 | Mike Christensen | D1 | 2021 | 09 / 2025 |
| 2 | Richard Tuttle | D1 | 2022 | 03 / 2026 |
| 3 | Andres Paredes | D2 | 2015 | 06 / 2023 |
| 4 | Levi de Oliveira | D2 | 2022 | 04 / 2026 |
| 5 | Brenda Scheer | D3 | 2017 | 06 / 2025 |
| 6 | Jon Lee | D4 | 2019 | 08 / 2023 |
| 7 | Andra Ghent | D5 | 2021 | 09 / 2025 |
| 8 | Aimee Burrows | D6 | 2021 | 09 / 2025 |
| 9 | Maurine Bachman | D6 | 2015 | 08 / 2023 |
| 10 | Amy Barry | D7 | 2018 | 03 /2026 |
| 11 | Vacant | D3 / D4 | | |
Vacancies
Please see above for upcoming term expiration/vacancy dates.
If you are interested in serving on this commission, please fill out and submit an application online. Only applications submitted up to one year prior to a vacancy date will be considered. The Mayor's office will only contact applicants when considering them for specific appointments.
How to Become a Commissioner
Mayor Erin Mendenhall appoints Commission members with the advice and consent of the City Council.
---
Contact Information
Aubrey Clark // Administrative Secretary
aubrey.clark@slcgov.com
801-535-7759