Planning Commission meetings are currently being held electronically without an anchor location.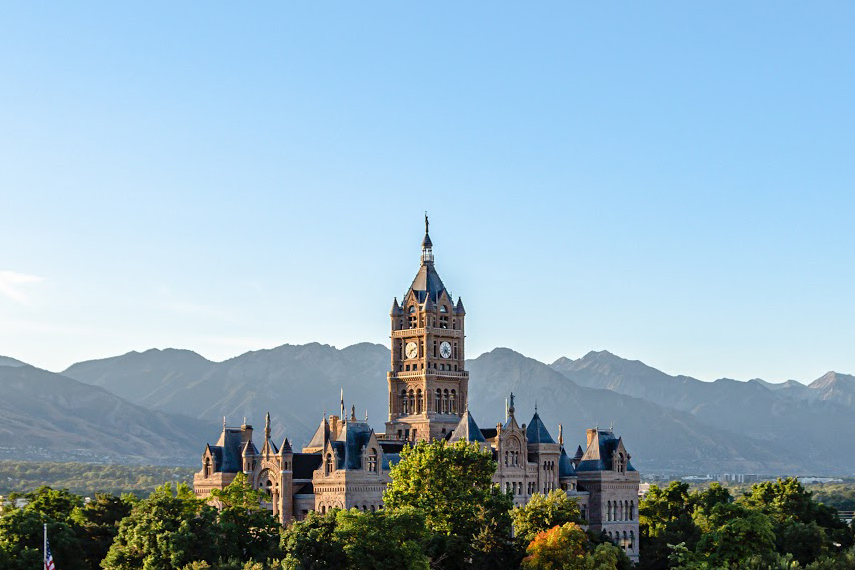 PLANNING COMMISSION
The Salt Lake City Planning Commission adopts and acts on any changes to the City's master plans, small area plans, special studies, zoning ordinances, and zoning district maps. The Commission also approves planned unit developments, conditional uses and certain subdivisions.
Ordinance and Governing Documents
---
Meeting Information
Meetings are held every second and fourth Wednesday of the month; beginning at 5:30 p.m. Additional meetings are scheduled as needed.
Join our mailing list to receive meeting links and stay informed about opportunities to get involved!
Attending the Meeting
Planning Commission Meetings will not have an anchor location at the City and County Building, until further notice.
Commission Members will connect remotely. We want to make sure everyone interested in the Planning Commission meetings can still access the meetings how they feel most comfortable. If you are interested in watching the Planning Commission meetings, they are available on the following platforms:
If you are interested in participating during the Public Hearing portion of the meetings or provide general comments, email us at planning.comments@slcgov.com or connect with us on Webex.
About the Commission / Member Qualifications
The Planning Commission is composed of nine to eleven members, appointed by the Mayor with the advice and consent of the City Council. Each member serves a four-year term. The director of the planning division shall serve as an ex officio member without vote.
The Commission consists of citizens interested in city development and knowledgeable about the City's neighborhoods and communities. The Commission should include at least two architects and other members with professional experience and qualifications such as:
Residency Requirement: Must be a resident of Salt Lake City.
For any additional information, please reference Chapter 21A.06.030.
Powers and Duties
Prepare and recommend a comprehensive general plan to the City Council.
Considers and makes recommendations to City Council regarding zoning and master plan amendments, and City ordinance changes.
Hear and decide appeals from administrative decisions of the planning director or designee.
Approves planned unit developments and subdivisions.
Considers and makes rulings on conditional uses.
Make rulings regarding the existence, expansion or modification of nonconforming use and noncomplying structures.
Current Members
| # | Members | District | Serving Since | Term Expires |
| --- | --- | --- | --- | --- |
| 1 | Carolynn Hoskins | D1 | 2013 | June 2021 |
| 2 | VACANT | D2 | | |
| 3 | Adrienne Bell | D3 | 2018 | September 2022 |
| 4 | Brenda Scheer | D3 | 2017 | April 2021 |
| 5 | Sara Urquhart | D4 | 2016 | August 2024 |
| 6 | Jon Lee | D4 | 2019 | August 2023 |
| 7 | Andres Paredes | D4 | 2015 | June 2023 |
| 8 | Crystal Young-Otterstrom | D5 | 2020 | April 2024 |
| 9 | VACANT | D5 | | |
| 10 | Maurine Bachman | D6 | 2015 | August 2023 |
| 11 | Amy Barry | D7 | 2018 | March 2022 |
Vacancies
Please see above for upcoming term expiration/vacancy dates.
If you are interested in serving on this commission, please fill out and submit an application online. Only applications submitted up to one year prior to a vacancy date will be considered. The Mayor's office will only contact applicants when considering them for specific appointments.
How to Become a Commissioner
Mayor Erin Mendenhall appoints Planning Commission members with the advice and consent of the City Council.
---
Contact Information
Marlene Rankins // Administrative Secretary
marlene.rankins@slcgov.com
(385) 415-3382