COVID-19 is not a one-time disaster; it's a protracted situation that will take a toll over multiple years. We acknowledge that life will not be "back to normal" in the next few months and that there are cascading social and economic impacts we will need to adjust to over the next 12-18 months, at a minimum. As we look toward long-term economic and social system recovery, we will aim to work collaboratively with Salt Lake County and the state. We will be guided by public health data and protecting the health of our residents will always be the highest priority, particularly as our City is home to the highest number of disproportionately impacted populations.
Early in the COVID-19 crisis, we identified the following three principles of recovery, revitalization, and preparation for the next wave of this virus:
We will cooperate and act consistently with state and county government actions, but on a timeline driven by local data.
We will ensure that recovery, revitalization, and preparation for future waves of the disease are equitable.
We will learn, evolve, and prepare both internal city operations and external city services.
As we enter the six-month mark of COVID-19 response, recovery, and preparation, it's time to evaluate our current status and re-focus our principles going forward. Our community is coming to grips with the reality that many essentials are still closed or not fully operational, including schools, childcare, personal services, restaurants, and other businesses. This reality impacts the economic and social structures that form the underpinning of every resident's daily life. Moving forward, we have identified key areas on which to focus our resources, acknowledging that the City does not have full control over public health data and response. Those areas are outlined below, along with our long-term goals and the key steps to get there.
HEALTH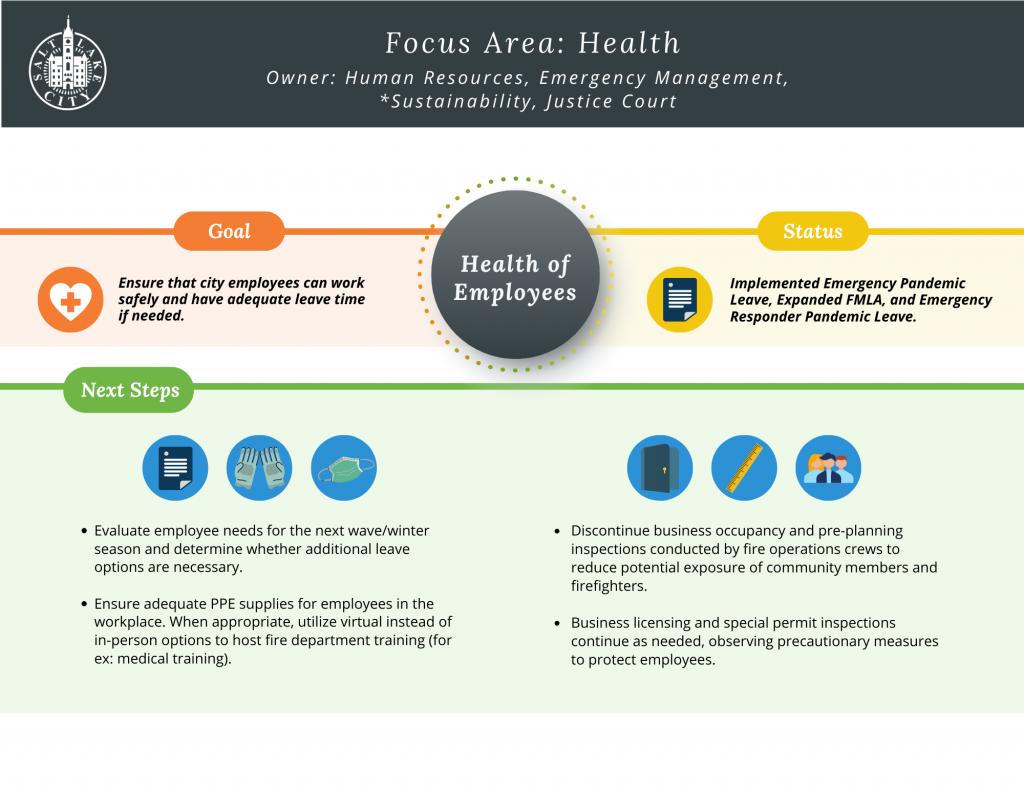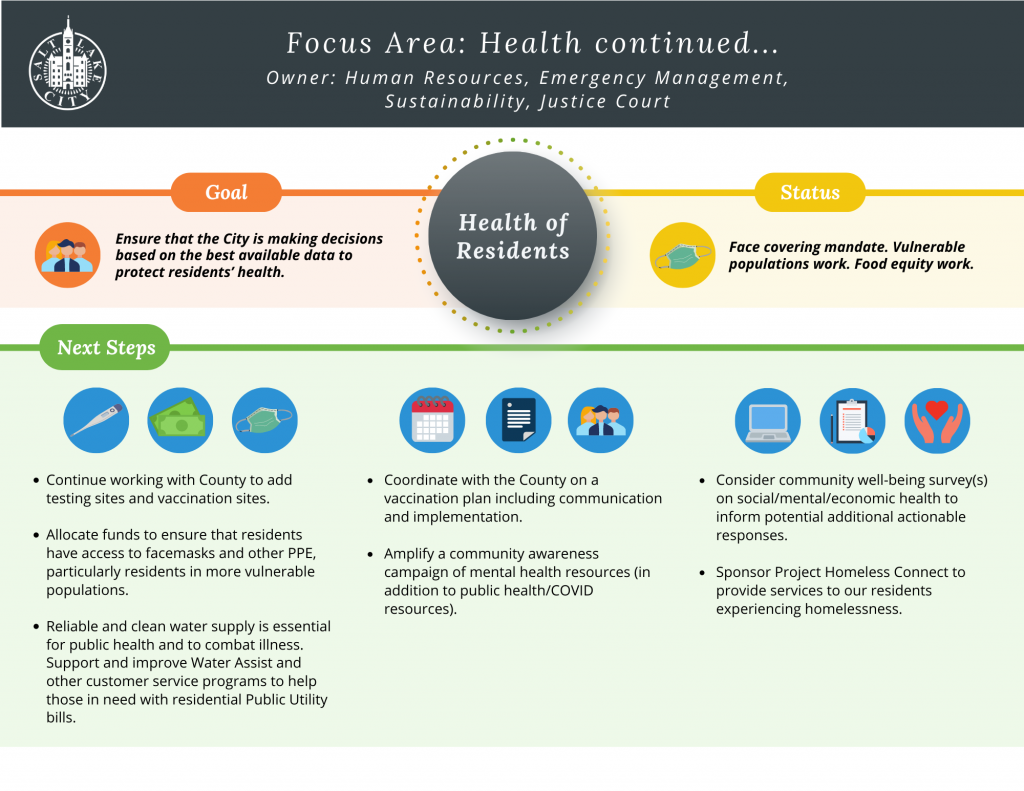 EDUCATION & CHILDCARE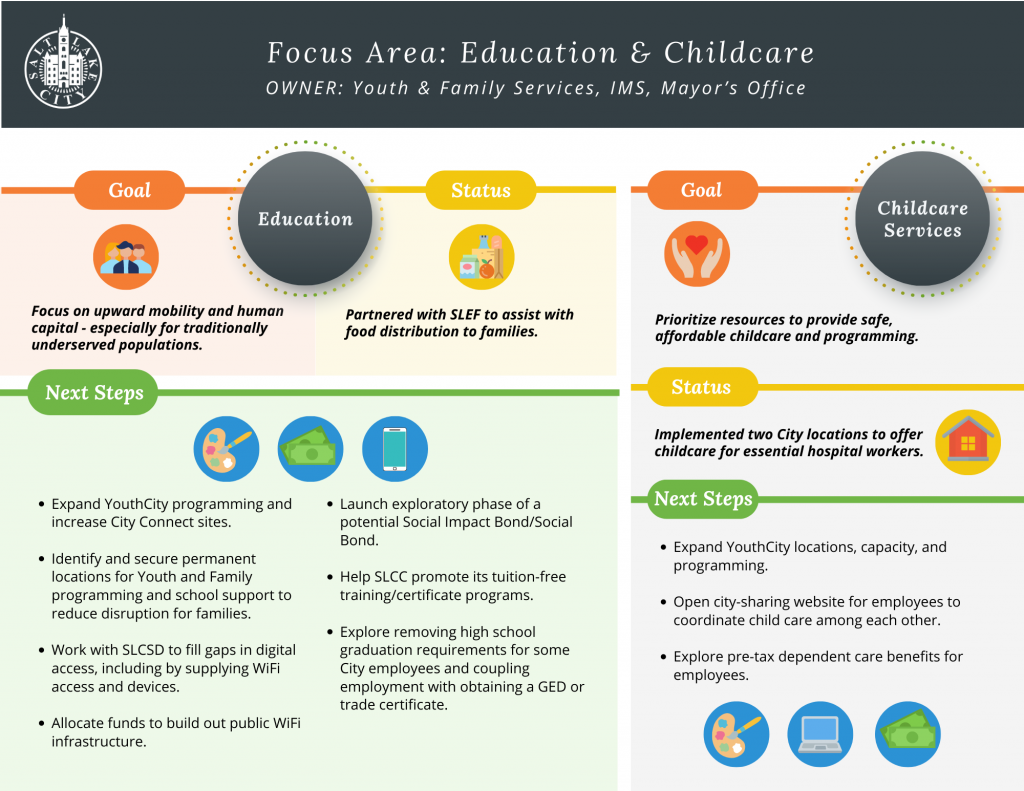 ECONOMIC SUPPORT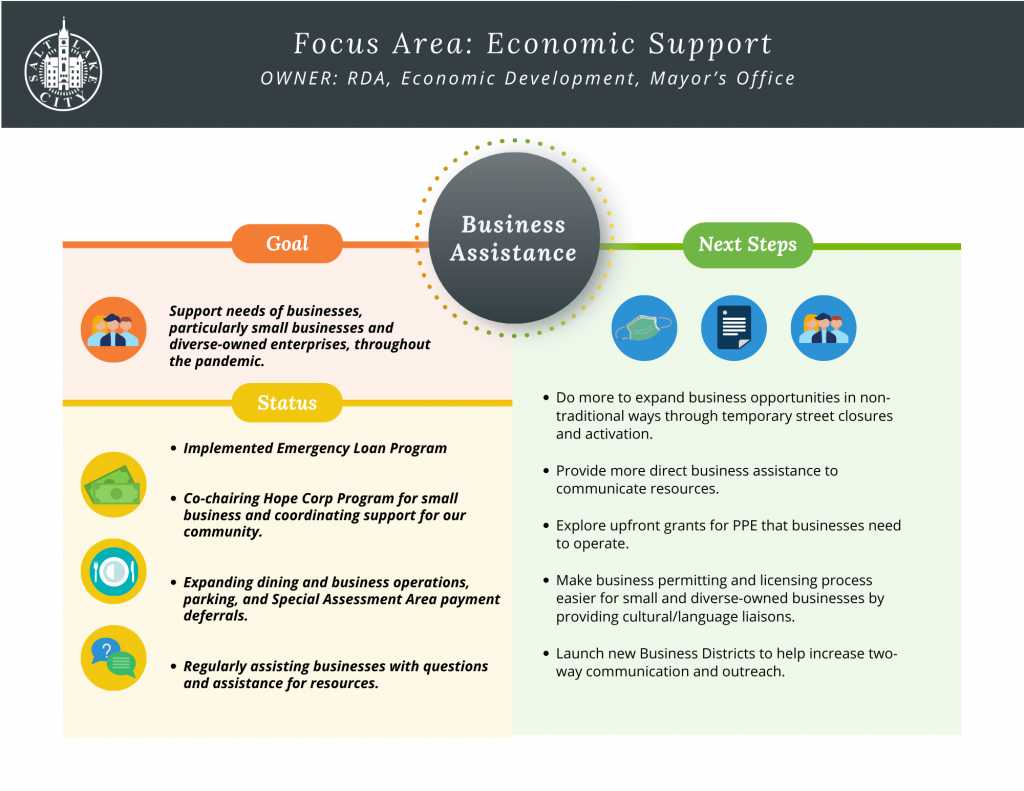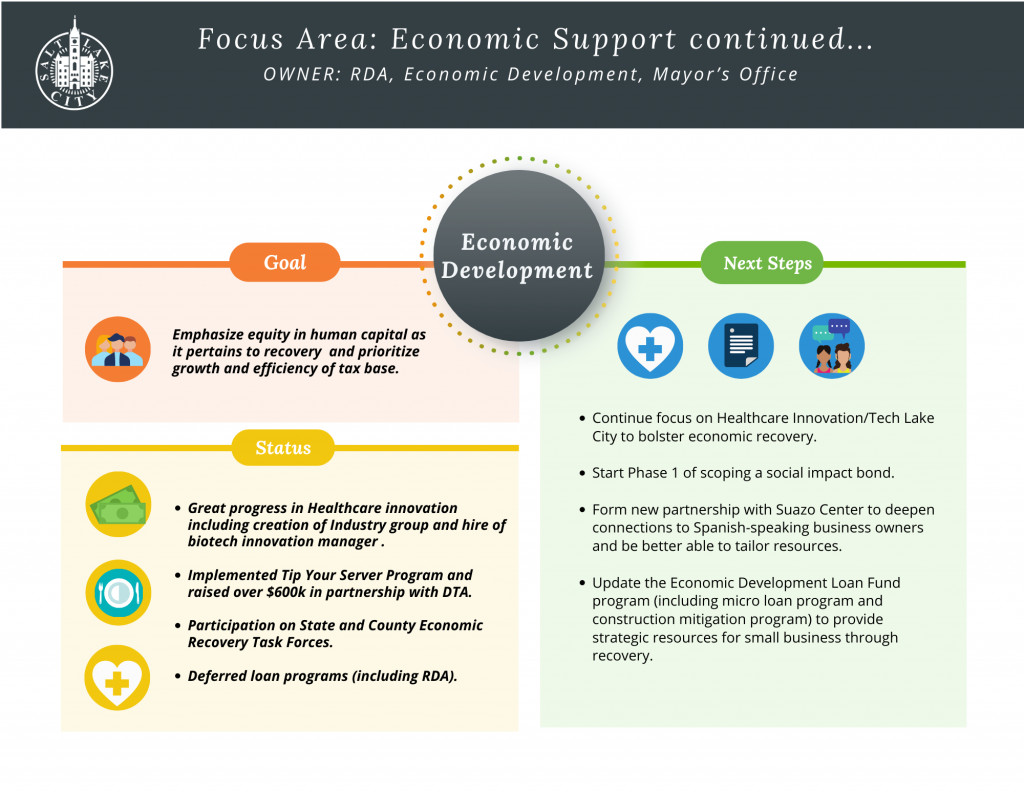 HOUSING STABILITY & HOMELESS SERVICES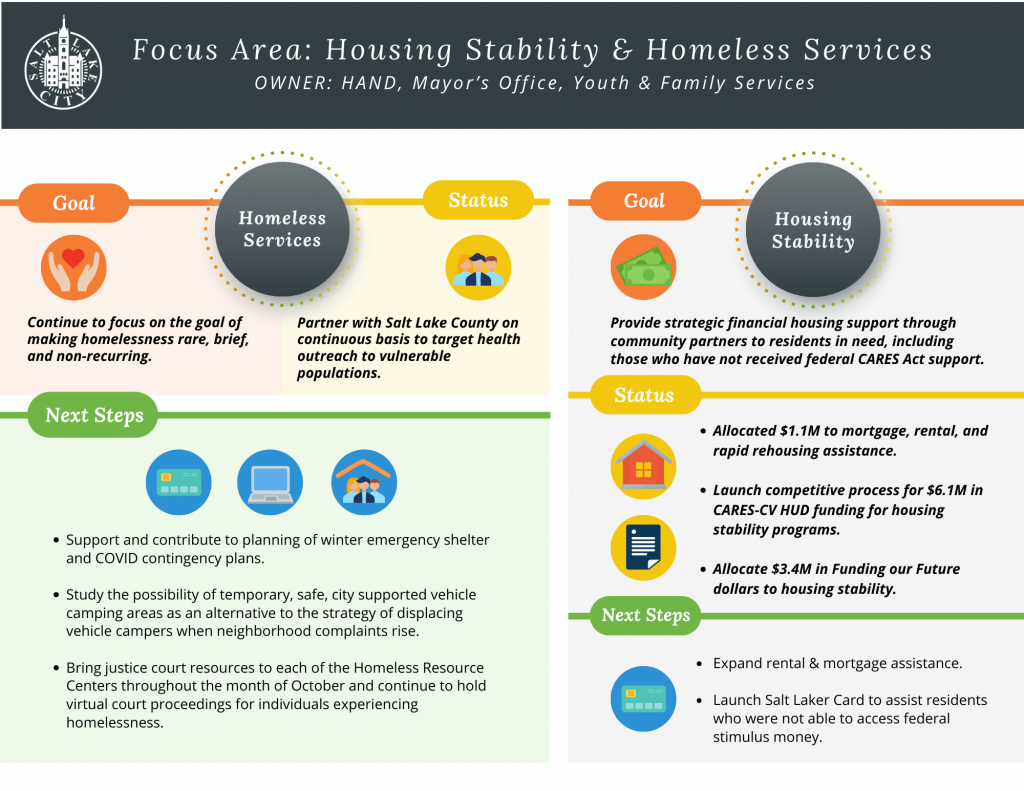 OPERATIONS & SERVICE