The Council is considering a request to rezone a property at 1583 E Stratford Avenue.
The property owner is asking to change the current zoning from Moderate Density Multi-Family Residential (RMF-35) to Neighborhood Commercial (CN). The CN zoning permits the property owner the option to build office and residential space on the same property in the future.
Next Steps
The Council has referred this proposal back to the Planning Commission. The Planning Commission initially forwarded a negative recommendation to the Council. Since then, the applicant has worked with the City's Planning Division to revise the original proposal.
Once the Planning Commission completes its review of the revised proposal, it will be sent to the Council for consideration. The Council will then hold a discussion and a public hearing before taking any action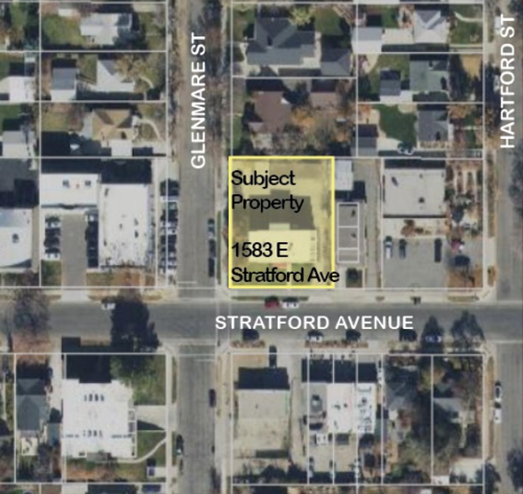 ---
February 15, 2022 Council Discussion
The Council received a briefing from the Mayor's Administration at its Tuesday, February 15 meeting. The Council decided to send the rezone back to the Planning Commission since the applicant's updated proposal has not been reviewed by the commission.
---
Resources
Land Use