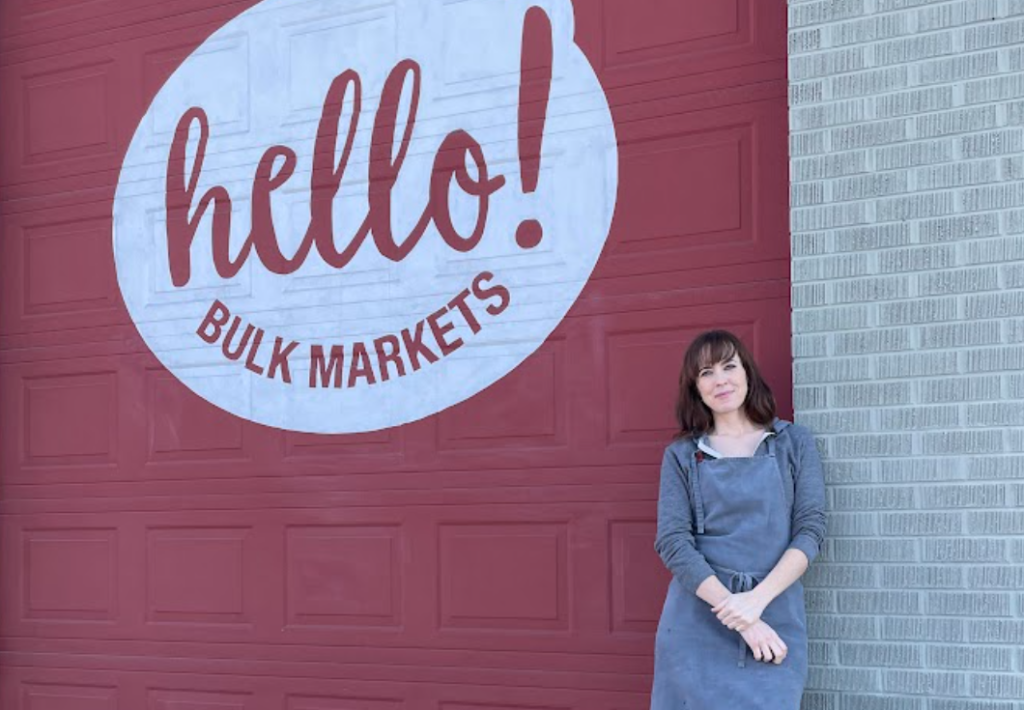 Most grocery stores have shelves full of packaged items. Look down the aisles, and you'll find cans, boxes, and loads of plastic most of which ends up in your garbage can and in landfills. Hello Bulk is different.
Jamaica Trinnaman is the founder and owner of zero waste store Hello Bulk! Market. Jamaica was working for Wild Oats when she came up with the idea for shopping in bulk. She wanted to be able to control the amount she bought, avoiding food and product waste, and to reduce the amount of plastic and packaging she consumed. "There is a lot we can do to cut back on our dependence on single use plastic", she says.
Hello!Bulk Markets is a wonderful eco-friendly zero waste grocery store located in Salt Lake City, Utah that offers a wide range of nearly 300 bulk foods and personal care items – all sold by weight – ranging from nuts and beans to soaps and laundry detergent. Many items are organic and from local producers who use sustainable ingredients and methods when making their goods. Some of their top selling products include olive oil, oats, laundry soap and a variety of local goods.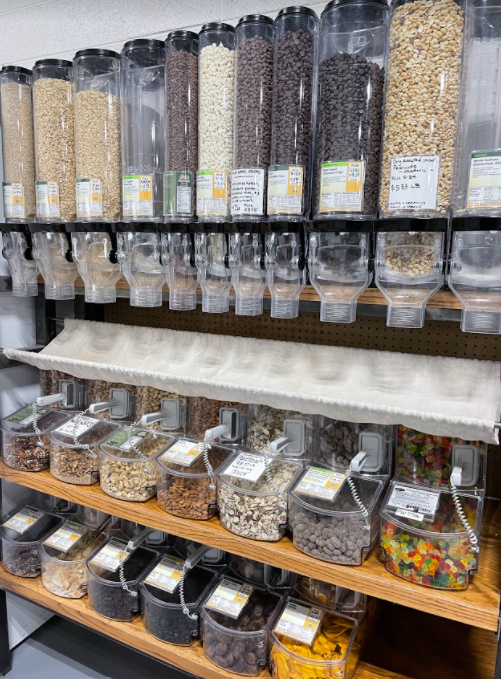 The system here is simple. First, you'll have your container weighed, you can bring your own or buy reusable containers there (this is called taring). Next, fill your containers up, have them weighed, and pay. They'll deduct the weight of your container so you only pay for the food or product inside.

Hello!Bulk Markets received an EDLF microloan from the Salt Lake City Department of Economic Development in 2017 to help open their first location. They received a second loan in 2018 to relocate to a larger space. The Economic Development Loan Fund loan was used for renovation, equipment, furniture and fixtures, and working capital. Jamaica Trinnaman, the owner of Hello!Bulk Markets, has extensive experience in the bulk and natural foods industries. After receiving her EDLF loan, Jamaica said, "The EDLF program provided clear communication and helped my business through the entire application process."

Hello!Bulk Market makes it easy to make small changes in your habits and consumption that help the planet, try it one decision at a time. Visit Hello!Bulk Market for various DIY workshops, local products and support for zero waste start-ups as well. Check them out at 1185 S. 300 W. Salt Lake City, UT 84101. www.hellobulkmarkets.com

"Life isn't about what we deserve, it's about what we do." Jamaica Trinnaman

Tags: buy local, women owned business