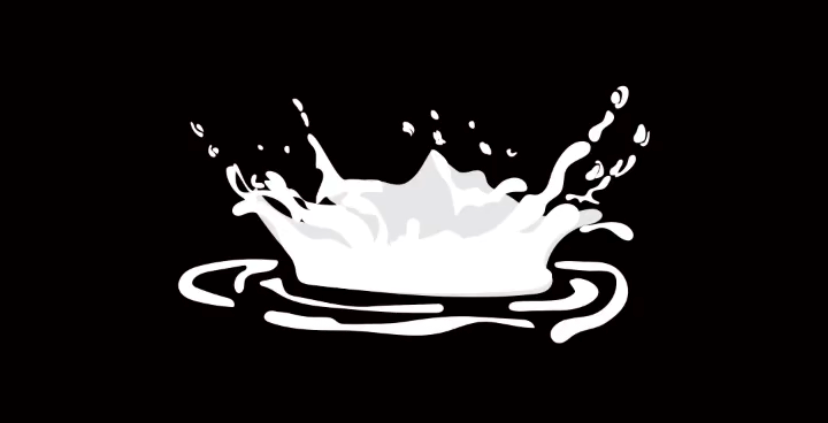 The perfect captain and co-owner for the new Milk+ bar on Harvey Milk Blvd in Salt Lake City's MidTown District is Brent White. With an extensive background in the restaurant industry, bartending, business design and real estate, he blends experience with vision in this new amazing mega bar, Milk+.
The concept of Milk+ was a long time coming – over 3 years ago the dream began with the acquisition of the building off 49 East and 900 South. After a brief pause due to the pandemic, things ramped up over the last 10 months and culminated in the Grand Opening in February 2022. Brent and co-owner Jeff Silchita wanted to create a safe top-of-the-line space for "every flavor of Milk." A space that welcomed the LGBTQ community, where people could feel safe to be who they are and mingle with others in a brand new environment.
When asked about the inspiration Brent says "The name "Milk" was always the name I had in mind, the idea that we are all various types of milk." The "+" sign was added to the name when the stars aligned and the building was secured off Harvey Milk Blvd.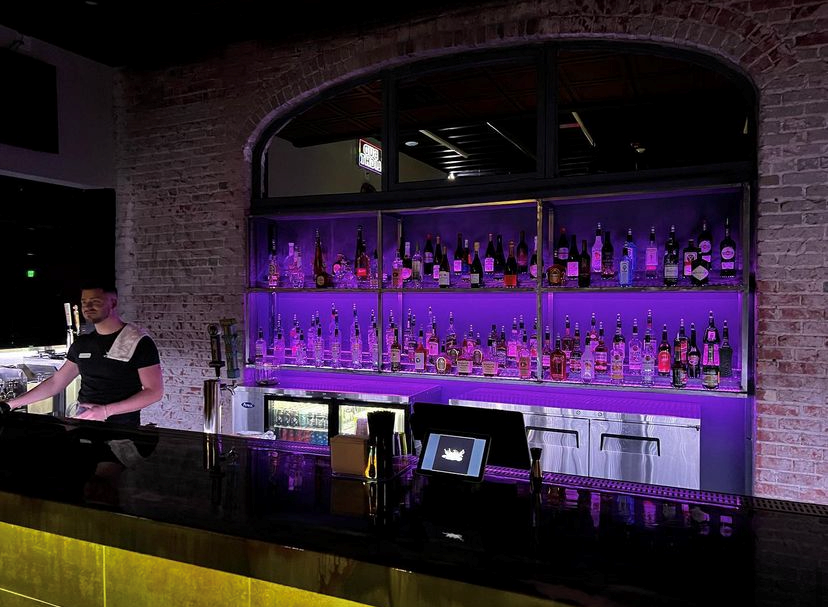 "Quality over quantity," has been a theme throughout Brent's life and he has overseen every detail at Milk+ from the specific distance between terminals, to the amount of ice in each cup. Brent was determined and deliberate, constantly refining how to improve each detail and element that would create your experience at Milk+.

The menu has been dreamed of and refined several years in the making from offering a variety of sliders with housemade jalapeno aiolis, to a variety of fries as well: steak, beer battered and shoestring, take your pick. You won't find any strong garlic or onion either so you can continue to dance and speak close to everyone in the bar. Other popular menu items are the bowl meals including a nod to homegrown Utah culture: the Hawaiian haystack bowl. You can top off your night with dessert too – milk and cookies of course. And in the near future they are hoping to add a milkshake stand near the dance floor, a clever spin and reference to the 'milkshake' dance floor.

"When you set out you want a new experience and hope it would be appreciated," says Brent. But he had no idea how emotionally powerful MILK+ would be within the community. People are constantly coming up and thanking him saying they have never seen something so nice or so big for members of the LQBTQ community. You get the feeling you belong and you are special, a VIP, as you enter the bar with a red carpet and rainbow pride milk drop photo wall.

Regarding the building process he recognized Mayara Lima and Salt Lake City's Economic Development team for their help "filling the gaps" and getting them across the finish line in the process – engaging the team early in the process to help drive projects forward.

Director of Salt Lake City's Economic Development, Ben Kolendar says: "We are thrilled to add another stellar local business to the Midtown District that is increasingly becoming more diverse and unique for people to enjoy. We only hope to add on this momentum to our dynamic small business community. "


Whether you're looking for a new space for your next happy hour, date night, dinner or private party (A new black lit "Neon Milk" room will soon be available for private parties and can hold up to 100 attendees) Milk+ welcomes you and is committed to making sure your visit is safe, fun and welcoming. Milk+ is open Wednesday – Thursday 5:00 pm – 2:00 am and Friday – Sunday from 3:00 pm – 2:00 am. For more information: www.milkslc.com

Tags: salt lake city small business