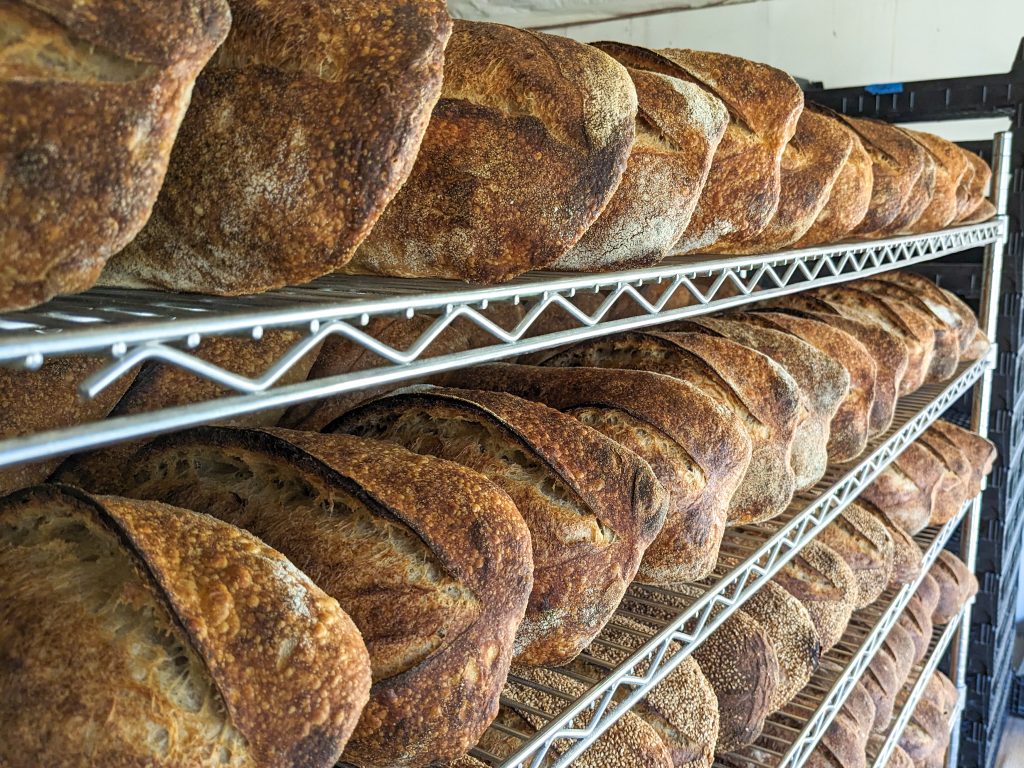 Leavity LLC was recently approved for an Economic Development Loan Fund loan from The Salt Lake City Department of Economic Development
Salt Lake City, UT – On August 15, the Salt Lake City Council approved a $100,000 Economic Development Loan Fund (EDLF) loan for Leavity LLC, a new locally owned bakery business located at 47 Orange Street.
Working with the Business Development Division of the Department of Economic Development, Leavity LLC received the EDLF loan to assist with funding the purchase of equipment and working capital previously owned by Bread Riot, a local Salt Lake City sourdough bread bakery that ceased operations in late 2022. Leavity will take over the Bread Riot brand, equipment, and location and continue making bread, focusing on wholesale sales to local markets.
"I love seeing new businesses plant roots in Salt Lake City," said Mayor Erin Mendenhall. "Small businesses like Leavity LLC not only add a delicious touch to Salt Lake City's culinary landscape, but their entrepreneurial spirit also keeps our city energetic and diverse."
"An economy that centers the needs of the community requires investment in our small businesses. We are not just eagerly anticipating the taste of Leavity's fresh breads in their new location, we're also enthusiastic about the potential job opportunities that accompany a novel business in Salt Lake," said Lorena Riffo Jenson, Director of Salt Lake City's Department of Economic Development.
"Thanks to programs like our EDLF Fund, we are able to continue to support emerging and established businesses. It is always a win for our city when a business like Leavity LLC joins the small business landscape and bolsters our citywide economic growth," said Roberta Reichgelt, Business Development Director.
The EDLF's purpose is to stimulate business development and expansion, create employment opportunities, encourage private investment, promote economic development, and enhance neighborhood vitality and commercial enterprise in Salt Lake City by making loans available to businesses. The program's overarching goal is to invest in viable businesses that produce strong economic returns and provide positive social and environmental impacts. Learn more here.
About Leavity Bakery:
Leavity LLC specializes in sourdough bread. Leavity is owned and operated by Todd Bradley. Todd has worked in the restaurant and services industry in various capacities for 14 years. He's been a home baker perfecting his long ferment sourdough bread recipes for six years and started baking for local customers during the pandemic.