THRIVING DURING ROAD & UTILITIES CONSTRUCTION
Salt Lake City is growing, and public utility and road improvement projects are critical to meet the demand from new residential and commercial development. The city's goal is to not only use local taxpayer dollars, but state, county and federal grants to build safer, more accessible, and more welcoming streets that accommodate all ages and abilities.
These transformative projects will allow for future growth and changes in transportation while focusing on moving people – not just cars. With input from the community at every stage, city projects are designed to not only solve transportation problems, but also beautify the communities they serve, promote public health, and create a more sustainable environment.
We know that road and utility construction projects will temporarily impact area businesses and that the final improvements will benefit all aspects of the community for decades to come. We also know that we can work together to reduce the impacts of construction on area businesses by engaging you early in the project lifecycle, providing you with the right information, and coordinating together with the project team. While the inconveniences and impacts of construction are unavoidable, our goal is to help you plan ahead to reduce the impact on your business and your customers.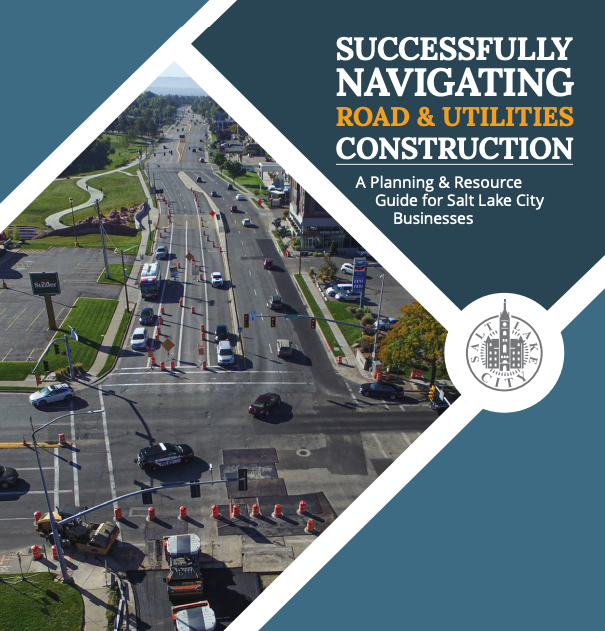 This Surviving Road and Utilities Construction Planning and Resource Guide was created to provide you with additional ideas and information to assist you before, during, and after construction begins. For projects in areas with many impacted businesses, the city will designate a project liaison to coordinate with you throughout construction. The liaison will keep you informed about the project and work with you to minimize impacts to your business and customers.
Check out the rest of this guide for more information on the engagement process.
For access to the guide in Spanish, click here.