Individual Preparedness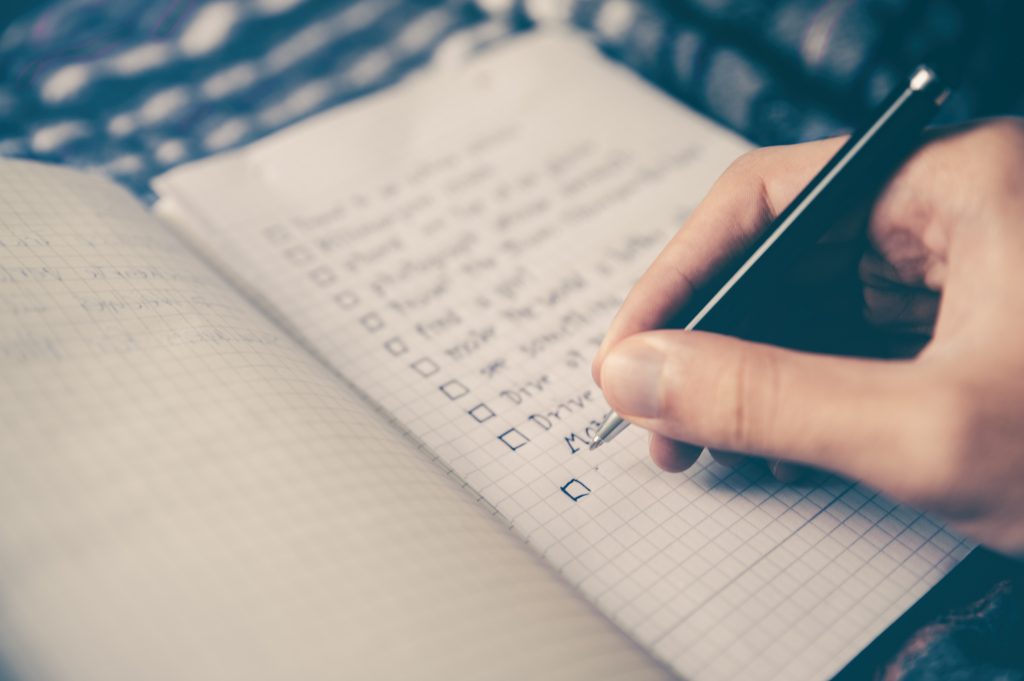 Learn the potential hazards in your area. Research the terrain and weather your city expects what kind of disasters it has suffered and the possibilities of them affecting your area. Understand and get informed about your city's mitigation plans.
Learn the areas of evacuation. Not only at the movie theater or the airplane. Escape routes are important at your house, office and any place you visit.
Know how you will reunite with your loved ones. Prepare an emergency plan and execute it every now and then so when the time comes your family is ready. Have a contact outside the state so you can let your loved ones know that you are well. Teach your kids about how to protect themselves in the different faces of disaster.
It's imperative to develop an individual or family emergency plan. In fact, the success of a resilient community is, in large part, dependent on how well residents develop their individual and family plans.
Individual and Family Plan Considerations
It's imperative to develop an individual and a family emergency plan. The success of a resilient community is, in large part, dependent on how well residents develop their individual and family plans. Individual and Family Plan considerations:
Out of State Emergency Contact:
Can be a family member or friend
Be sure every family member knows the number
Though more rare than in the past, have coins available to use a pay phone. (This is an emergency situation after all)
Meeting Place(s):
Though the SAFE Neighborhoods Program provides an established meeting place to go after a catastrophic event, it is important to determine other meeting places for your Family Emergency Plan for emergencies that affect only you or your family. Ensure each of the members of your household know all of the meeting places.
Pick one on or near your property
Pick one near by in your neighborhood
Pick one a further distance away but is accessible and well known by all family members
In Home Escape Routes:
If possible, determine two escape routs from each room in your home
If you have rooms that are on a second floor or in a basement with windows consider getting an escape latter easily accessible and near the window
In case of fire in a room with no secondary escape route, keep a towel in the room to place under the door to help prevent smoke from entering the room
Phone Sense:
Post the numbers near all the phones in your home
If your children have cell phones, make sure your emergency numbers are programmed in their phone. (Ideally you should have them memorize the numbers; this goes for adults as well.)
Make sure your children know their address. (Every kid knows where they live but can't tell you their address.)
First Aid:
Learn basic first aid skills, including CPR, how to use an AED, Basic Life Support (BLS) and Stop the Bleed.
Insurance:
Make sure your family has adequate insurance.
Other

Considerations:

Find out what disaster plans are in place at your work, your children's school, and other places you and your family spend time at. Discuss preparedness with your family. Make sure you all understand what types of disasters can occur and what you will do in each case of each disaster. Communication is key!
Friends and family with disabilities
Our friends and family with disabilities
How might a disaster affect you? Could you make it on your own for at least three days? After a disaster, you may not have access to a medical facility or even a drugstore, so it's crucial to plan for the resources you use regularly, and what you would do if those resources are limited or not available. Additional planning steps should include:
Create a support network. Keep a contact list in a watertight container in your emergency kit.
Be ready to explain to first responders that you need to evacuate and choose to go to a shelter with your family, service animal, caregiver, personal assistant, and your assistive technology devices and supplies.
Plan ahead for accessible transportation that you may need for evacuation or getting to a medical clinic. Work with local services, public transportation or paratransit to identify your local or private accessible transportation options.
Inform your support network where you keep your emergency supplies; you may want to consider giving one member a key to your house or apartment.
Contact your city or county government's emergency management agency or office. Many local offices keep lists of people with disabilities so they can be helped quickly in a sudden emergency.
If you are dependent on dialysis or other life-sustaining treatment, know the location and availability of more than one facility.
If you use medical equipment in your home that requires electricity, talk to your doctor or health care provider about how you can prepare for its use during a power outage.
Wear medical alert tags or bracelets.
If you have a communication disability, make sure your emergency information notes the best way to communicate with you.
If you use an augmentative communications device or other assistive technologies, plan how you will evacuate with the devices or how you will replace equipment if lost or destroyed. Keep model information and note where the equipment came from (Medicaid, Medicare, private insurance, etc.)
If you use assistive technology devices, such as white canes, CCTV, text-to-speech software, keep information about model numbers and where you purchased the equipment, etc.
Plan how you will communicate with others if your equipment is not working, including laminated cards with phrases, pictures or pictograms.
Keep Braille/text communication cards, if used, for 2-way communication.
Have diabetes? Diabetes Preparedness.
The U.S. Department of Health and Human Services online tool helps people locate and access their electronic health records from a variety of sources.
Plan for children with disabilities and people, who may have difficulty in unfamiliar or chaotic environments.
Get your benefits electronically
A disaster can disrupt mail service for days or weeks. If you depend on Social Security or other regular benefits, switching to electronic payments is a simple, significant way to protect yourself financially before disaster strikes. It also eliminates the risk of stolen checks. The U.S. Department of the Treasury recommends two safer ways to get federal benefits:
Direct deposit to a checking or savings account. Federal benefit recipients can sign up by calling (800) 333-1795 or sign up online
The Direct Express® prepaid debit card is designed as a safe and easy alternative to paper checks. Call toll-free at (877) 212-9991 or sign up online
Older adults
Older Adults

– Cold weather safety

Not only should kids wear a coat to avoid catching a cold, but older adults should, too. The National Institute on Aging (NIA) says older adults lose body heat faster than when they were young. Review the cold weather safety tips from NIA and share the following tips on how to stay warm:
Set your heat at 68°F or higher. To save on heating bills, close off rooms you are not using. Close the vents and shut the doors in these rooms, and keep the basement door closed. Place a rolled towel in front of all doors to keep out drafts.
Make sure your house is not losing heat through windows. Keep your blinds and curtains closed. If you have gaps around the windows, try using weather stripping or caulk to keep the cold air out.
Dress warmly on cold days even if you are staying in the house. Throw a blanket over your legs. Wear socks and slippers.
When you go to sleep, wear long underwear under your pajamas, and use extra covers. Wear a cap or hat.
Make sure you eat enough food to keep up your weight. If you do not eat well, you might have less fat under your skin. Body fat helps you to stay warm.
Drink alcohol moderately, if at all. Alcoholic drinks can make you lose body heat.
Ask family or friends to check on you during cold weather. If a power outage leaves you without heat, try to stay with a relative or friend.
For more information visit: Cold weather safety for older adults.
Why are older adults more prone to heat stress?
Older adults do not adjust as well as young people to sudden changes in temperature.
They are more likely to have a chronic medical condition that changes normal body responses to heat.
They are more likely to take prescription medicines that affect the body's ability to control its temperature or sweat.
Stay cool,
stay hydrated
Stay in air-conditioned buildings as much as possible. If your home doesn't have air conditioning, contact your local health department or locate an air-conditioned shelter in your area.
Do not rely on a fan as your main cooling source when it's really hot outside.
Drink more water than usual and don't wait until you're thirsty to drink.

If your doctor limits the amount of fluids you drink or has you on water pills, ask them how much you should drink during hot weather.

Don't use the stove or oven to cook—it will make you and your house hotter.
Wear loose, lightweight, light-colored clothing.
Take cool showers or baths to cool down.
Do not engage in very strenuous activities and get plenty of rest.
Check on a friend or neighbor and have someone do the same for you.
Follow additional tips on how to prevent heat-related illness.
Disasters to Prepare For
Please visit:
READY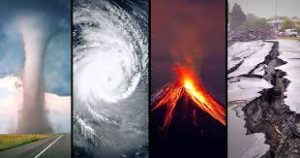 ---
Disasters to Prepare For:
SOURCE CREDIT* SAFEHOME.ORG
There are a multitude of home disasters one should be familiar with and prepare for. Each type entails different protocols, and we have broken down some common ones below.
Flooding
Depending on where you live, flooding can be a very frequent natural disaster. If your area consistently rains for days straight, you'll definitely want to be prepared for the worse just in case there's a flash flood. In the event of a flood, you'll want to make sure to:
Be prepared to evacuate at any moment and have your emergency kit on hand, ready to go.
Stay out of floodwaters, and keep your kids and pets out of them, too. If there's a flowing stream of water that goes above your ankles, it's time to stop and go a different route.
If there's a flash flood warning in your neighborhood, head towards higher grounds and stay there until it's safe to return.
Stay alert at all times, but especially at night time when it's harder to notice floods.
Keep in mind that standard homeowner's insurance does not cover damages resulting from flooding. As a result, it's important to make sure you have protection from them. You can find out more about how you can get flood insurance here.
Stay informed by listening to the radio and watching TV news for any flood warnings in your area.
Has a flood already happened in your neighborhood? The following tips will help you get through the disaster as smoothly as possible:
Keep your children and pets away from dangerous areas with floodwater.
Observe your surroundings to make sure there aren't wild animals that could potentially pose danger, such as poisonous snakes, as they occasionally will come into your home with floodwater.
Only enter your home after officials report that it is safe to do so.
Smell gas or hear a hissing noise? It's time to contact your fire department for further assistance.
If you're cleaning up, make sure that you are wearing proper protective gear to avoid any injury.
Maneuver your home carefully once you're safe to enter, to make sure that you don't injure yourself from collapsed or damaged areas.
Make sure your food and water are safe to ingest. If anything has come into contact with floodwater, it's best to assume the worst and discard the item. Better safe than sorry!
For additional information on how to protect your family and home from the negative consequences and results of flooding, check out the following resources:
HouseLogic Learn about flood control and how to protect your home against flooding. This resource is filled with great tips on how to prevent your home from getting water damage.
Bankrate Floods can happen anywhere and essential to know the different ways you can protect your home from deteriorating from them. This link provides six smart ways.
The Washington Post This article includes ten things you need to do to keep rainwater out of your home. This resource is great for flood prevention.
Earthquakes
When the rock beneath the earth's surface shifts and breaks, the result is an earthquake. Earthquakes can happen anywhere at any time, which is why it's so important to be ready to protect yourself, your pets, and your children should one strike your area. Much of the United States have a moderate to high risk of earthquakes. Keep yourself and your family safe by practicing the following to prepare:
Make sure that your wall decor is properly mounted so that they don't fall off and possibly injure anyone easily in the event of an earthquake.
Keep heavy items that may possibly fall away from beds and couches to avoid any injury in case these fall.
Make sure that light fixtures are secure.
Keep your emergency supplies kit somewhere easily accessible.
Determine safe areas of the home to drop, cover, and hold onto, and do practice drills with your family to make sure everyone is aware of what to do.
During an earthquake, you will want to:
Stay as calm as possible.
Avoid being near windows and glass in case they shatter.
Drop, cover, and hold onto a sturdy piece of furniture like a desk.
If you're indoors, stay in until the shaking stops. Then, exit when safe. Use stairs rather than elevators to avoid potential power outages, aftershocks, and other damage.
If you're outdoors, find a clear spot without anything above you and drop to the ground. Stay still until the shaking stops.
Avoid power lines, buildings, trees, and street lights if you are outside.
In a car? Safely pull over to an an open area and stop. Don't park under or near bridges, overpasses, and power lines if it's possible. Keep your seatbelt fastened and stay put until the shaking stops. Then, drive with caution.
After experiencing an earthquake, there are several things to keep in mind to keep you and your family safe:
Wear long sleeved tops and bottoms along with sturdy shoes and gloves to protect your body from injury. Depending on the severity of the earthquake, there may be broken objects around.
Clean up flammable liquids, bleach, and spilled medications right away.
Aftershocks are real. They can occur anytime after an earthquake.
If you feel an aftershock, do as you would a regular earthquake: duck, cover, and hold on.
Open drawers, cabinets, and closet doors carefully because some of your belongings may have shifted.
Stay out of damaged areas or buildings and keep an eye out for fallen power lines.
Drive with extra caution as often times, there are traffic light outages resulting from earthquakes.
Stay updated with news via a portable radio.
Keep your pets near and under your control.
Want to learn more about how you can protect yourself and your family from earthquakes? Take a look at the following informative resources:
Earthquake Country AllianceThis link breaks down the seven steps to earthquake safety.
National GeographicGet a quick overview on earthquake safety tips and what you should do if shaking begins here.
AichiFind out more about the different precautionary actions you can take to protect yourself and your family from earthquakes.
Power outages
There's nothing more frustrating than a power outage that lasts a long time. Sometimes, power will be out for an hour or two, and these power outages don't require as much concern. However, if the outage lasts for more than a couple hours, you will have to start being concerned about perishable foods going bad. In general, to prepare for a power outage, you'll want to make sure that you have the following:
Some non-perishable foods to snack on during the outage
Ice to keep your remaining perishable foods cold for as long as possible
A thermometer to make sure food is still fresh and safe to eat
Plenty of water for yourself, your pets, and your family
Flashlight to get around safely
First aid kit in case there are any injuries that occur in the meantime
Cell phone and as many battery packs as you have
Extra cash
Back up power for pets that rely on electric-powered life-sustaining equipment
A fully gassed up vehicle to get around
During a power outage, be ready to:
Keep your fridge and freezer closed for as much as you can and only open it when you need to take something out of it. An unopened fridge can stay cold for up to around four hours.
Eat food from refrigerator first, then use the rest in your freezer. An unopened freezer can keep your food cold for around 2 days.
Stay home as much as possible, as traffic lights will likely be non-functional and there will be more traffic (and as a result, accidents) on the roads.
Carefully turn off and unplug all electrical equipment, but leave one light on so that you will know when the power comes back on.
Use a cooler with ice to keep your items cold if the power outage lasts more than a day.
Keep your food in a dry and cool spot.
Disconnect appliances that may cause electrical surges when the power comes back on.
If there is any doubt about whether food is safe to eat during and after a power outage, it's best to throw it out, unless you have a thermometer around to measure the temperatures. Meats and fish that have been exposed to temperatures higher than 40 degrees fahrenheit for 2 hours or more are likely not safe to eat. Keep in mind that a lot of times, foods may not have any odor or sign of rotting, but can cause illnesses and discomfort after ingestion. You can never be overly prepared for a power outage. With that in mind, we have compiled a list of useful resources to help you better prepare:
The Organic Prepper This article mentions the important items you must have during a power outage, and why it's crucial to have them.
Back Door Survival Find additional tips on how to survive a lengthy power outage.
Life Hacker In an interview Q&A format, this piece shares insightful points on how to prepare for a power outage.
House fires
Unlike many natural disasters, house fires are actually preventable. By identifying and removing hazards in your home, you can avoid getting house fires. Working smoke alarms are so important to have in a home because 65% of home fire deaths occur because of malfunctioning smoke alarms. Here are some steps you can take now to help prevent fires and practice fire safety in your home:
Don't leave a stove running unattended.
Keep children and pets away from the kitchen, especially when cooking.
Make sure that all stoves and ovens are turned off before leaving the house.
Store items that catch on fire easily at least 3 feet away from anything that gets hot.
Turn off space heaters when you are going to bed or leaving the house.
Turn off hot appliances like curling irons and hair straighteners immediately after use, and keep them away from other items.
Replace your smoke alarms every decade.
Feed your smoke alarms new batteries yearly.
Set a timer to remind you to check on the oven if you're baking something.
Make sure that your smoke alarms are active and working.
Check the smoke alarms regularly to make sure they are still working.
Inform your children about smoke alarms and let them know what they need to do if they hear one go off.
Don't smoke in bed.
Familiarize yourself with escape routes and inform all family members.
Smoke alarms should be installed on every level of your house, including living areas and bedrooms.
In the event of a fire, it's important to follow your escape plan and exit safely if possible. Don't forget to make sure your kids and pets are safe with you as well. Refrain from touching door knobs that are hot. If the fire is blocking you from exiting safely, stay in the room with doors closed, with a wet towel under the door. Call 911 promptly to get assistance. For more information on home fires and how you can prevent them, visit the following pages:
Ready.gov Understand the basic characteristics of a home fire and learn more about what to do before, during, and after a fire.
National Safety Council Learn about the importance of having working and up-to-date smoke alarms in the home.
U.S. Fire Administration This is the ultimate home fire safety checklist. Make sure you are well-informed in each department so that you are best prepared for a home fire.
Heat waves
Excessively high temperatures can not only cause discomfort, it can also result in illness, fainting, and even death. In fact, studies have shown that excessive heat has caused more deaths than other catastrophes like floods in recent years. If you live in an area that is often warm, you'll definitely want to take measures to prepare for a heat wave. There are many ways to prepare for a heat wave. To get you started, here are just some things to consider:
Check the weather forecast frequently and plan ahead.
Make sure that AC units are working if your home has them.
Check to make sure that fans are working, and if not, purchase new ones before the next heat wave hits.
Plan to wear appropriate and comfortable clothing. Bright, loose, and airy are best.
Try to stay indoors as much as possible, and keep your doors closed.
If you must go outdoors, be sure to wear sunscreen and reapply on time when necessary.
Don't have air conditioning at home? Plan to either stay at a friend's for the day or go somewhere local with AC. Some ideas include libraries, malls, and theaters.
Make sure that your kids and pets are safe from the heat by keeping them hydrated and in the shade.
Be sure to drink plenty of liquids to stay hydrated.
Discuss safety protocol with your household in the event a heat wave takes place.
Keep your home's windows and shades closed to keep the cool air in during the day, and open the windows at night if it's cool enough.
Heat waves are extremely hard to endure. Learn about how you can make surviving them more bearable with the additional resources below:
MedicineNet Don't have air conditioning? Learn about how you can avoid heat exhaustion without AC here.
NY Times Read up on some fun ways you can survive a heat wave and not get heat illness.
Winter storms
Winter storms can be very dangerous depending on the severity and where you live. If there is a blizzard outside, chances are, you're better off at home staying warm and cozy. Winter storms can be so severe, they can go on for several days at a time. With that said, it's important to be as prepared as possible before one hits so that you can be as comfortable as possible. During these storms, temperatures can drop extremely low, there may be freezing rain, and it can also be very windy out. Sense a winter storm coming your way? Be sure to prepare for it by doing the following:
Make sure your home is well-insulated to keep the cold air, snow, and rain out.
Ensure that you have working heaters to stay warm at home.
Keep your pets indoors.
Have several layers handy and dress warmly. Don't forget hats, mittens, and scarves.
Go out as infrequently as possible. Traveling during a winter storm is not safe and accidents are much more prone to happening.
If you must travel, be sure to have your emergency kit on hand and ready for use.
Stay tuned with weather updates by listening to the radio.
Keep your car's gas tank full as this will prevent the fuel line from freezing when parked outside your home or in the garage.
Wear waterproof/rain boots if you must walk in the snow or rain.
Stay safe during a winter storm by learning more about them and how you can prepare with the resources below:
These useful tips can save your life from a severe blizzard.
---
Conclusion & Additional Resources
It's impossible to control the weather and stop catastrophes from happening. However, you can educate yourself and your family on the vital steps for emergency preparedness so that everyone can minimize risks and be aware of the safe routes should an emergency take place. The first step is to build a kit, and then become informed on the different disasters that may happen in your area. Once you have a plan in mind, it's a lot easier to act rationally when the time comes. For additional information on how you can become better prepared for a natural disaster, visit the following links:
---
Be Ready Utah is the state's page coordinated and prepares by the State's Emergency Management. It offers you information about state resources for families, communities and businesses.