Utah's Capital City Fire Department
At the Salt Lake City Fire Department (SLC Fire), our firefighters take great pride in serving Utah's capital city.
We value community, safety, service, leadership, trust, and responsibility.
We strive to provide exceptional emergency services by focusing on progression, efficiency, and adaptability.
We are also a Class 1 ISO fire department. Currently, only 270 departments, of roughly 44,000 nationwide, have such a rating. We are also the first fire department in Utah to receive this recognition.
---
Now Accepting Applications for Firefighter I
Apply here for Firefighter I (Entry-Level Firefighter). Click on Apply for this job online. (Note: Existing users should log in to their slc.gov profile, which is created during the sign-up process for the 2020 Interest List. New users should follow the prompts to create a new profile.) The Written Exam is scheduled for Saturday, April 18, 2020.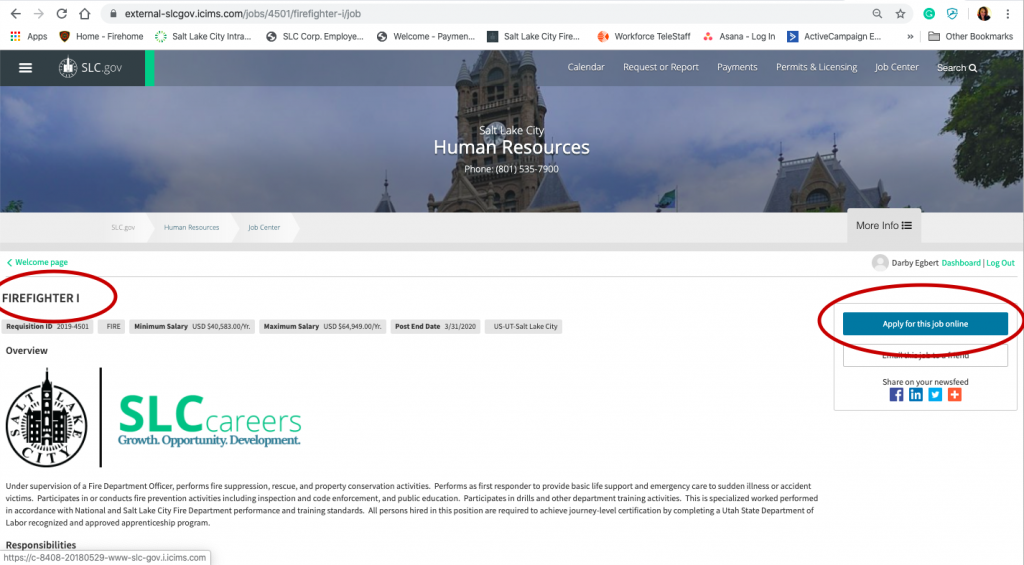 ---
Hiring Preparation Events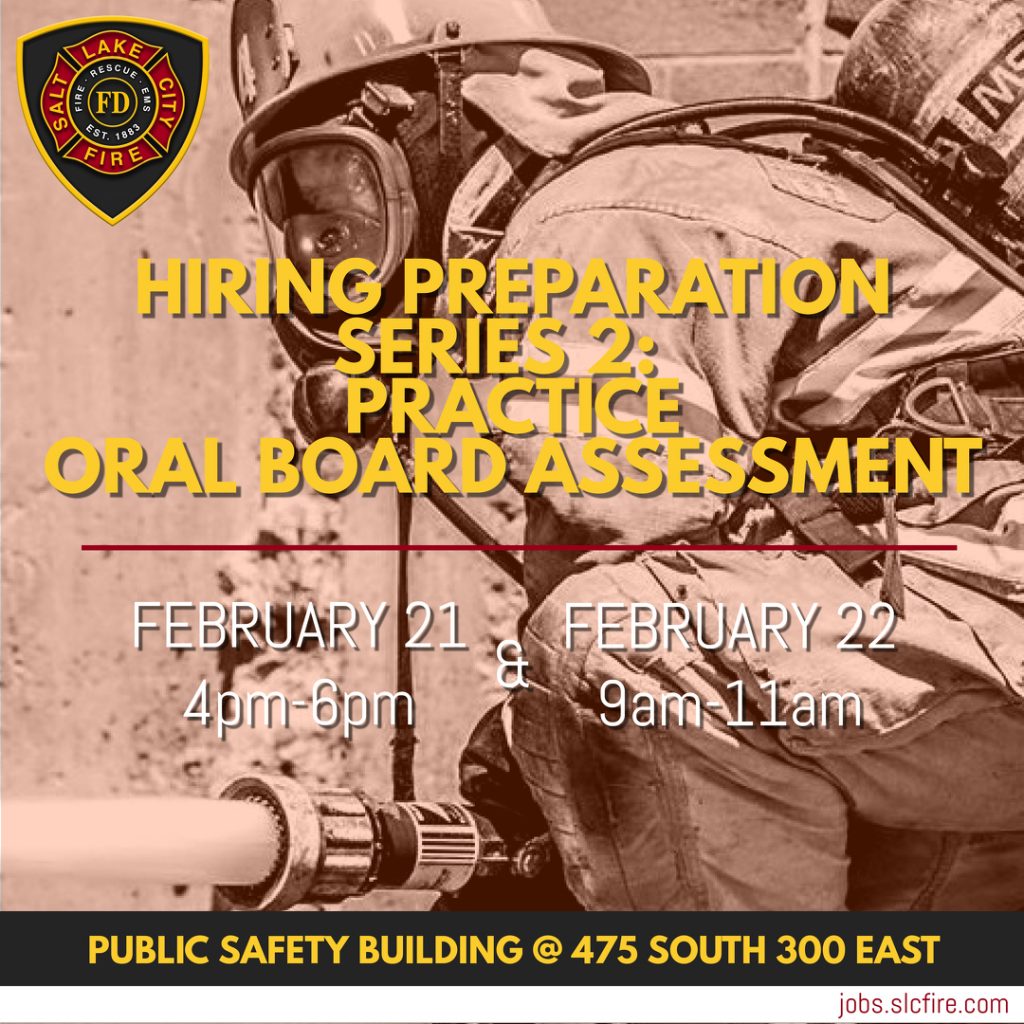 Registration for our Series 2: Practice Oral Board Assessment hiring preparation events will be open beginning February 7, 2020 (8AM) through February 18, 2020 at 12PM.
Series 2 attendees will receive feedback on their mock interview responses from a SLC Fire Oral Board panel. The interview questions are pulled from previous SLC Firefighter I (Entry-Level Firefighter) Oral Board Assessment banks. The mock interview will be conducted in a large group setting.
The first session in the series will take place on Friday, February 21 from 4PM-6PM MST.
The second session in the series will take place on Saturday, February 22 from 9AM-11AM MST.
Registration for the series is first come, first served. Candidates may attend one session per series. (You can attend a Friday night OR Saturday morning event, NOT BOTH, per series.) The series attendance maximum is 200 (100 attendees/event).
---
Firefighter Candidate E-Tips
SLC Firefighter Candidate E-Tip: Save-the-dates
SLC Firefighter Candidate E-Tip: Updated: Networking at Fire Station Open House events
SLC Firefighter Candidate E-Tip: Networking Do's & Don'ts
SLC Firefighter Candidate E-Tip: Registration details for the 2020 Hiring (Test) Preparation Events
SLC Firefighter Candidate E-Tip: Apply Now for Firefighter I (Entry-Level Firefighter)
---
2020 Interest List
Want to get signed up on the interest list? Here's a step-by-step guide: SLC Fire 2020 Interest List Sign-Up Process.
---
About Our Department
SLC Fire has over 340 members serving 200,00 residents, with a business and tourism population that nearly doubles this number, within the city's 110 square miles.
We are an all-hazards response department with over 80% of our annual 28,000 (2018) calls involving a medical situation.
We operate 14 fire stations which include: 12 engines, 3 trucks, 2 quints, and 5 aircraft rescue vehicles.
We operate on a three-platoon system with crews rotating every 48 hours at the fire stations.
Our crews provide structural protection to high-rise, industrial, commercial, and residential areas. Additionally, we service two major freeway intersections and wildland urban-interface.
Our specialty certifications include Aircraft Rescue Firefighting (ARFF), Engineer, Hazardous Materials (HazMat) Technician, Heavy Rescue Technician, Fire Investigation, Paramedic, and Swift Water Rescue.
In addition to emergency response, our firefighters' daily routine involves vehicle maintenance, equipment checks, job-related training, physical fitness, community outreach, and public education.
---
Positions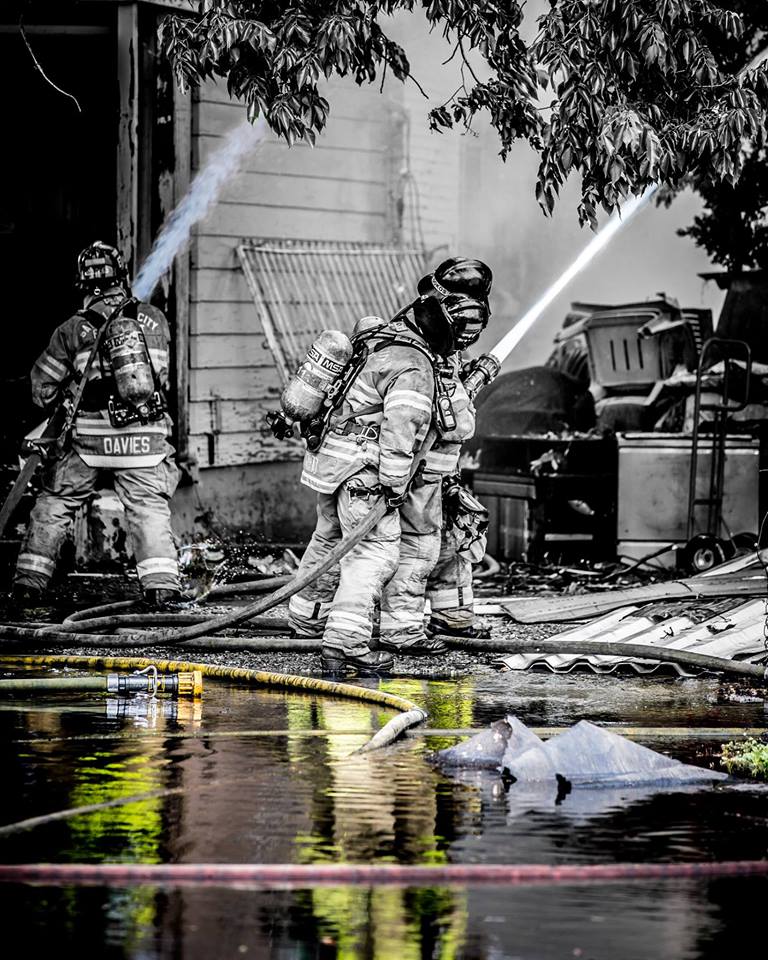 FIREFIGHTER I (ENTRY-LEVEL FIREFIGHTER)
We administer an entry-level testing process every two (2) years, on even calendar years, to establish a list of qualified entry-level firefighter (Firefighter I) candidates.
The process begins with an entry-level Written Exam. After the Written Exam, the top-scoring candidates will be invited to the Oral Board Assessment (interview). Your Oral Board Assessment and Written Exam scores are combined to determine if you will receive an invitation to take the Candidate Physical Agility Test (CPAT). The CPAT assessment is pass or fail. Successful candidates will then be ranked, based on overall performance, and placed on a hiring list.
Between 2020 and 2022, candidates will be selected from the list for further testing and consideration, as positions become available. If the initial list becomes exhausted more candidates will be invited to participate in the remainder of the process.
Individuals who are offered employment will be required to successfully complete and pass Recruit School. The composition of the class will depend upon the needs of the department.
Candidates may petition the Civil Service Commission if they believe an error was made in the administration of the testing process. If you have a concern with the Written Exam, Oral Board Assessment, or CPAT, you may contact the SLC Fire Department HR Consultant at (801) 799‐4109.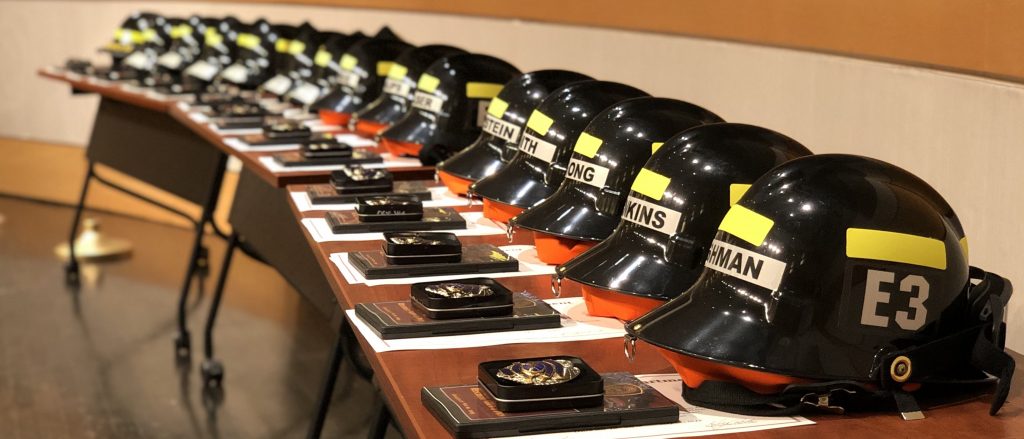 For an extended overview of the following areas, click on each link:
---
Hiring Eligibility & FAQs
In order to be considered for employment, a candidate must meet the following eligibility requirements:
Ability to legally work in the US
At least 18 years of age by the date of the written exam
Possess a high school diploma or GED by date of the Oral Board Assessment
Possess a valid driver license by the time of employment
Q: Do you need previous firefighting, Emergency Medical Technician (EMT), or Paramedic certification to be considered for employment? A: We do not require previous firefighting, EMT, or Paramedic certification prior to entry-level employment. Preference points may be awarded for previous certifications. Additionally, our department will cover the cost of basic EMT certification for Entry-Level Firefighters who do not possess a certificate at the time of hire.
Q: Does SLC Fire require a college degree to become a firefighter? A: No, however a high school diploma or GED is required by the date of the Oral Board Assessment.
Q: Are there age, height, and weight requirements to be an SLC firefighter? A: Interested candidates must be 18 years old by the date of the Written Exam.
Q: Does SLC Fire allow tattoos? A: Yes. Visible Tattoos or decals cannot be obscene, offensive, distract from the professional appearance, or interfere with on-duty actions and responsibilities; excessive tattoos/decals shall not be exposed or visible. Excessive is defined as any tattoo/decal that extends to the neck (above the collarbone), head, or hands with the exception of a single banded tattoo on the ring finger.
Click on each link below for additional insight regarding:
---
Perks & Benefits
BENEFITS
PTO (including sick and vacation)
Health insurance (includes medical, dental, and vision)
Retirement plan (through Utah Retirement Systems)
Tuition reimbursement (up to $4,000 per year)
Incentive pay for specialty certifications
Uniform allowance
Regular wage increases
Starting pay is around $40,000 annually
A CAREER THAT GIVES BACK
Before we are firefighters we are people. One of the greatest draws to this profession is the ability to connect on a human level, and make a meaningful difference in potentially the worst moment of a person' s life. When 911 is activated, it is normally due to circumstances that are beyond the normal scope of control. It is profoundly rewarding to have the opportunity to positively impact a frightening situation and help return a chaotic event to some level of normalcy.
COMMUNITY ENGAGEMENT
In addition to emergency response, we believe in strengthening the fabric of our community through providing fire safety education and demonstrations, participating in local events, creating platforms to interact with and develop the youth in our neighborhoods, and fostering relationships with key community advocates.
WORK-LIFE BALANCE
We believe that quality time spent off-duty is essential to the happiness and wellbeing of our employees. That's why our full‐time firefighters are scheduled to work one 48-hour consecutive shift and then are scheduled off for 96 hours. We believe adequate time off encourages our firefighters to relax and recharge so they are ready to serve the residents of Salt Lake City upon their return.
PEER SUPPORT
Given the nature of this career, our firefighters are often exposed to traumatic experiences which can have a detrimental impact on their mental health. We have made it a priority to take care of our own, so we offer internal health and wellness programs addressing physical, emotional, and mental relief. The department also has a chaplain who serves to provide the spiritual needs of all department members, regardless of religious affiliation or background.
For more on whether you should choose firefighting as a career, click here.
---
Join Our Team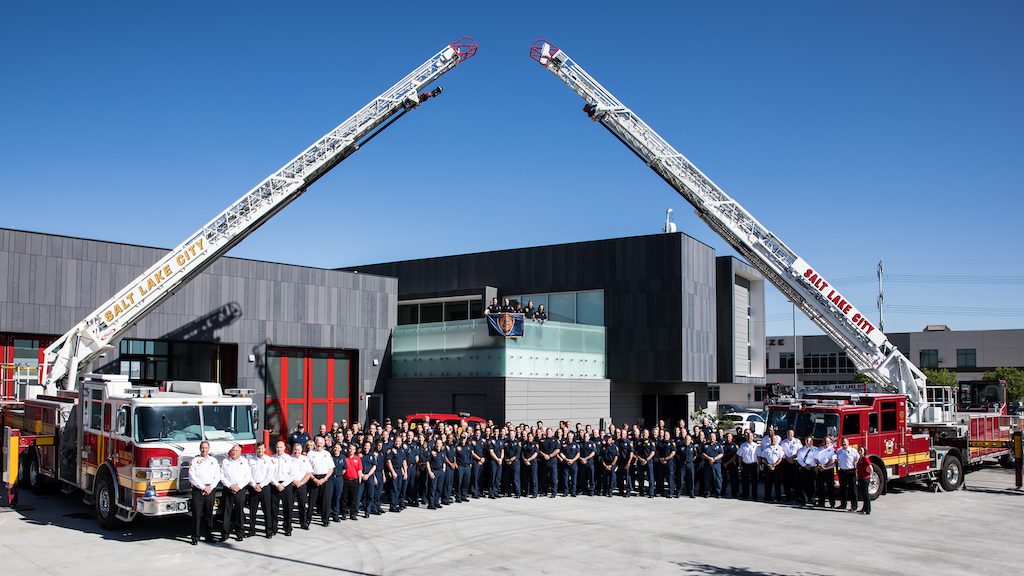 ---
Questions?
Primary contact for questions related to general recruitment, the SLC Fire interest list, hiring process, and test-preparation events:
Ms. Darby Egbert, MPA | SLC Fire Recruitment & Outreach Coordinator | C: 801.209.5241 (text-friendly); E: Darby.Egbert@slcgov.com
Primary contact for questions related to the testing process, employment, and the Civil Service Commission:
Jennifer Sykes, MHR, PHR & SHRM-CP | SLC Corporation Senior Human Resource Consultant | P: 801-799-4109; E: Jennifer.Sykes@slcgov.com
DISCLAIMER: The preceding information is intended to be a guide for prospective firefighter candidates. The testing procedures and hiring requirements are subject to change at any time without prior notice. (Last update: November 2019)