Are you and your home prepared for a wildfire?
Wildfire is a threat we face in the Wildland Urban Interface (WUI) area that we have surrounding our City. What is Wildland Urban Interface (WUI)? WUI: "the zone of transition between unoccupied land and human development. It is the line, area, or zone where structures and other human development meet or intermingle with undeveloped wildland or vegetative fuels. Communities adjacent to and surrounded by wildland are at varying degrees of risk from wildfires" (www.usfa.fema.gov/wui/). Using this definition, Salt Lake City has ample WUI and is vulnerable to wildfire risks as a result.
In cases of a wildfire threatening our community, residents who have prepared their homes appropriately will reduce their exposure. How can you prepare your home? Here are some resources that can help you get started.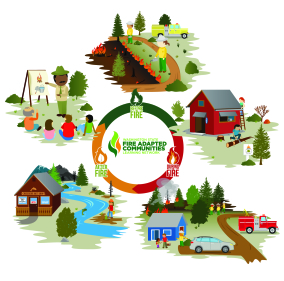 What is a Fire Adapted Community?
"A human community consisting of informed and prepared residents collaboratively planning and taking action to safely coexist with wildland fire" (www.fireadapted.org/)
Defensible Space Assessment
Preparing your home to better withstand a wildfire event might seem overwhelming. SLC Fire can help. If you'd like to schedule time for a fire crew to come visit your home and provide some suggestions about how to start adding defensible space at your residence, please contact us. Complete the Contact form with your information and select "Defensible Space Assessment" from the dropdown menu. One of our staff members will respond to your request and proceed with scheduling.
Please allow at least one business day for email responses and at least three weeks' advance notice for scheduling purposes.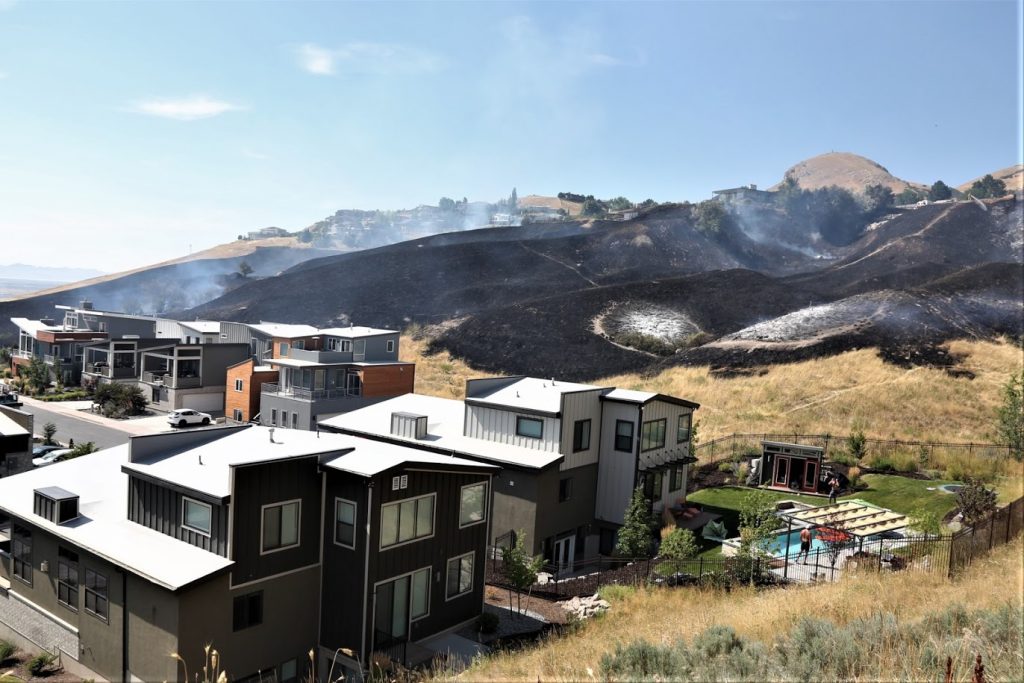 Looking for more information?
These resources below will help you continue toward your goal of preparing your home against the threat of wildfire.
If you want to find out more about the Greater Avenues Firewise Community Wildfire Preparedness Day Click Here
Take a moment to watch the videos provided by Dr. Jack Cohen a Fire Science Researcher. He will explain and show you how to evaluate your home and property.
If you have any questions or would like to have an assessment done to your home send us an email at: SLCWildlandfire@slcgov.com