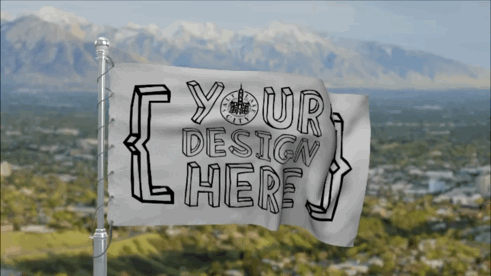 I believe a good flag has the ability to unite the city that works under it, and personify the people that live in the city it represents.
Years ago a new city flag made its way up the flagpole at City Hall, but the design was never completely embraced by our residents.
Now, in the midst of significant changes to the way we live and how our community functions, one thing has remained steadfast – the character, ingenuity and perseverance of our city and its people.
Salt Lake City deserves a flag that is emblematic of what we are, and who we are. It deserves a flag we're proud to see whether it's waving atop City Hall or outside our very own homes and businesses.
Today, Salt Lake City is looking for its next flag – one that represents all of us.
I look forward to seeing what you think of these designs, and raising a new flag with you this fall.
Erin Mendenhall
Mayor, Salt Lake City
---
Timeline: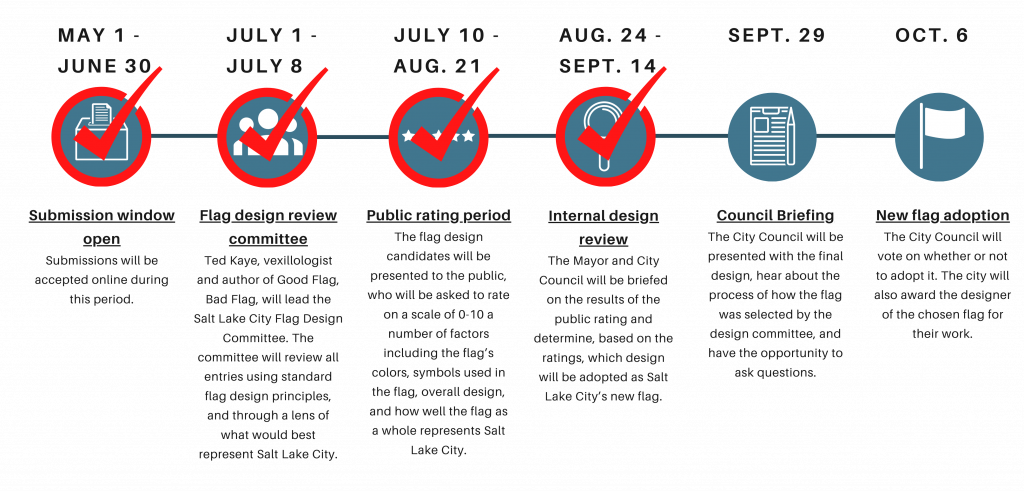 ---
Flag Design Finalists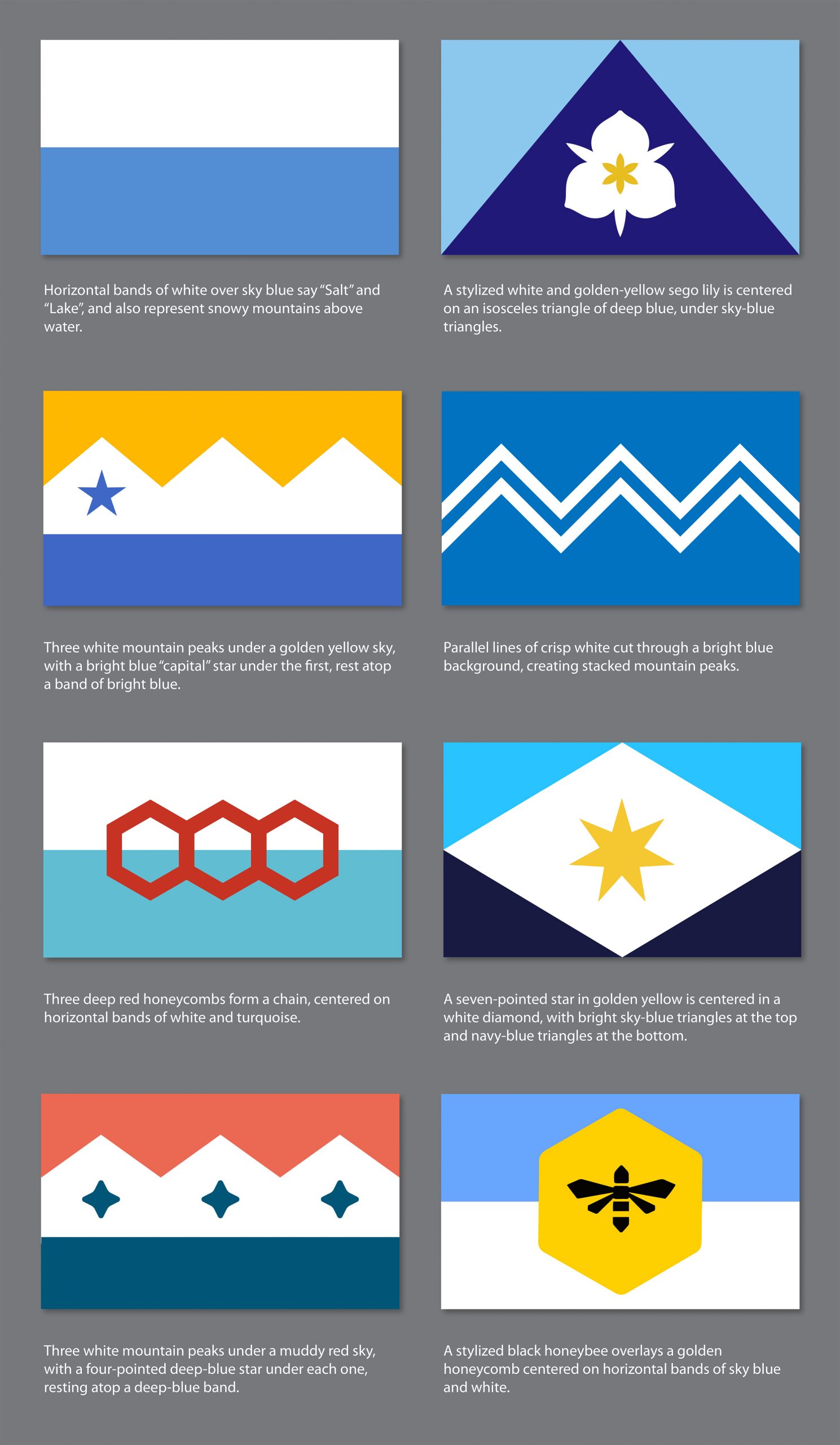 ---
Flag Design Considerations
In looking for a new flag for Salt Lake City the committee looked to experts for what a good flag design looks like.
The Five Basic Principles of Flag Design
Keep It Simple
The flag should be so simple that a child can draw it from memory.
Use Meaningful Symbolism
The flag's images, colors, or patterns should relate to what it symbolizes.
Use 2-3 Basic Colors
Limit the number of colors on the flag to three, which contrast well and come from the standard color set.
No Lettering or Seals
Never use writing of any kind or an organization's seal.
Be Distinctive or Be Related
Avoid duplicating other flags, but use similarities to show connections.
For more information on flag design principles read Ted Kaye's Good Flag Bad Flag, or watch the Ted Talk "Why city flags may be the worst-designed thing you've never noticed." Please note, the Ted Talk contains some Adult Language, but is a good source of context for city flags and flag design.
---
Salt Lake City Flag Design Committee
Salt Lake City Mayor Erin Mendenhall
Salt Lake City Council Chair Chris Wharton
Ted Kaye, North American Vexillological Association, Author of Good Flag, Bad Flag
Felicia Baca, Director, Salt Lake City Arts Council
Luna Banuri, HR commissioner for SLC (HRC) and ED of Utah Muslim Civic League
Angela Brown, Executive Editor, SLUG Mag, Executive Director, Craft Lake City
Samantha Eldridge, Executive Assistant, Student Development and Inclusion, University of Utah, and Indigenous Community Advocate
John Hartvigsen, Vexillologist, Colonial Flag Foundation & Company, and President, North American Vexillological Association from 2014-2017
Amanda Lau, Salt Lake City Public Engagement & Communications Specialist
Jorge Rojas, Director of Learning and Engagement, Utah Museum of Fine Arts (UMFA)
---
Please email any questions to flag@slcgov.com