In an effort to better ensure important information related to COVID-19 reaches everyone in Salt Lake City, we are recording updates as new information becomes available in different languages to share throughout the community. Click on each languages to watch the video update.
Arabic, ASL, Bosnian, Farsi, Korean, Mandarin, Samoan, Spanish, Somali, Swahili, Tongan and Vietnamese.
---
Utah's New COVID-19 Health Guidance Levels
Information published on the CoronavirusUtah.gov website.
There are three levels in the transmission index: high, moderate, and low. Each level has certain requirements for individuals and businesses to follow in order to reduce transmission of COVID-19. Salt Lake County is at the High level.
Levels are determined by the 7-day average percent of positive tests, 14-day case rate per 100,000 people, and statewide ICU utilization. You can see the transmission index metrics here: coronavirus.utah.gov/utah-health-guidance-levels or to print https://coronavirus-download.utah.gov/Health/Health_guidance_for_all_levels.pdf.
Counties that meet at least two criteria for high, moderate, or low will be moved to that level. For example, if a county meets the "high" level criteria for the 7-day average percent positivity, the "high" level for the 14-day case rate, and the "low" for statewide ICU utilization, the county would
be in the "high" transmission index level.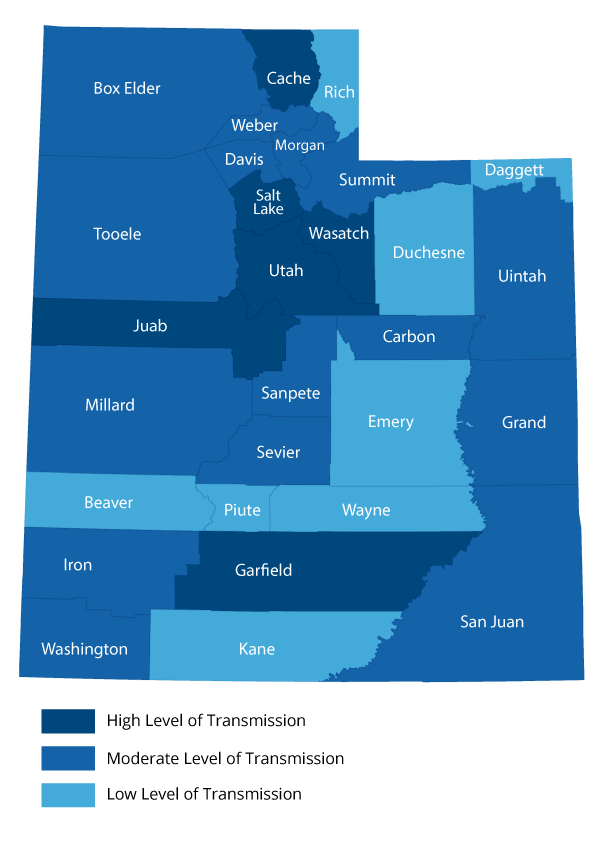 What are the guidelines under High Level of Transmission?
The State of Utah has detailed specific instructions and guidelines for Counties and their cities under each of the levels of transmission. The level correspond directly to case rates, positivity rates, and ICU utilization.
Transmission index metric
Metric
High level oftransmission
7-day average percent positivity
≥ 13%
14-day case rate per 100K population*
≥ 325/100K
Statewide ICU utilization
AND≥15% COVID-19
ICU Utilization
A transmission level (high, moderate, low) is determined if a county has two of the three metrics in the designated level of transmission.
*If a county has ≤ 20 cases over the last 14 days, the recommendation will be listed as "Review." Counties with low case volume shouldn't be evaluated with strict criteria since a small change in cases can result in large swings in the measures, which may not represent the actual situation.
---
Actions for all individuals and businesses
Gathering safely
Casual social gatherings (not including formal religious services or events with organizational oversight)
High level of transmission: Social gatherings of 10 or fewer are permitted.
---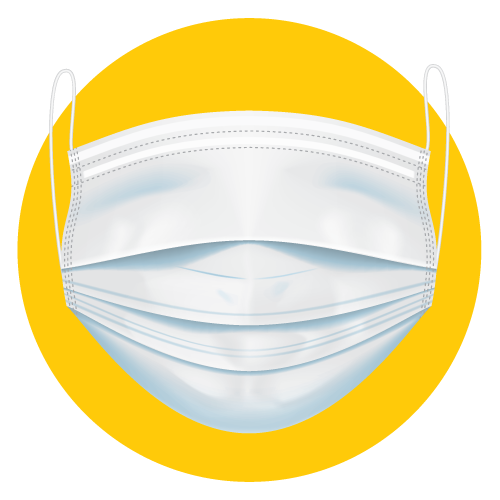 Masks worn in public indoor settings with physical distancing, and outdoors when physical distancing is not feasible; this includes both employees and patrons
High level of transmission: Required
---
All businesses
Refer to Business Manual
Require 6' of distancing between household groups, unless masks are worn
Post signage listing COVID-19 symptoms, asking employees and customers with symptoms to stay home, and encouraging physical distancing
Offer alternative pickup options when possible (such as curbside pickups, delivery, takeout)
Ensure ventilation systems operate properly
Plexiglass barriers between staff and customers where feasible at cash registers and customer service counters when 6' distancing is difficult
Thoroughly clean and disinfect restrooms at least twice daily
Facilitate employees working from home when ill or if they are higher-risk individuals
Stay Safe to Stay Open Pledge (or a similar industry-approved pledge that increases health and safety measures to prevent the spread of COVID-19) is strongly encouraged
---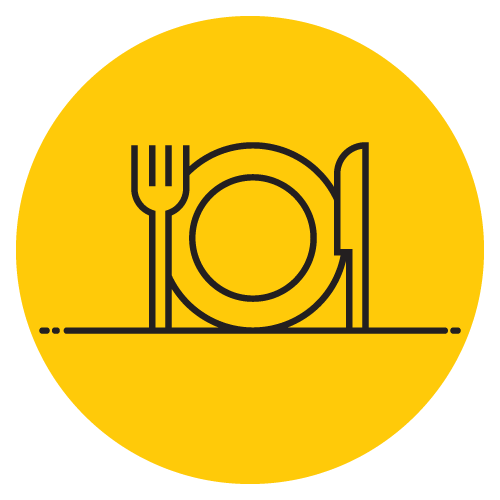 Physical distancing in restaurants (including buffets)/Bars
High level of transmission: 6 feet between parties at all times
(including waiting areas and when seated)
---
Any establishment that allows public gathering, such as live events, movie theatres, sporting events, weddings, recreation and entertainment
Masks are required; performers are excluded
Completion of Event Management Template is required
Individual businesses will be expected to modify their operations based on individual outbreaks; Local Health Department discretion on severity of modifications, supported by Utah Department of Health.*
6' physical distancing between household groups
Exception to 6' physical distancing between household groups can be requested through county executives in consultation with the local health officer. Exceptions may be reviewed every 14 days. Due to the high risk of transmission in this level, exceptions will be rare and are strongly discouraged.
You can find Salt Lake County Health Department' requests for exception to the social distancing requirement form at https://coronavirus-download.utah.gov/business/Yellow/COVID_19_Event_Planning_Template.pdf
---
Visit the Utah CoronaVirus page for a comprehensive look at the health guidance under the High Level of Transmission: https://coronavirus.utah.gov/utah-health-guidance-levels/
Why should I wear a mask?
COVID-19 Testing
Testing: If you have one or more of the symptoms of COVID-19 you should be tested immediately.
COVID-19 Testing Information: You can find testing information such as test locations at https://coronavirus.utah.gov/testing-locations/.
The Wellness Bus is offering no-cost testing to those without insurance at the Sorenson Unity Center on Thursdays. If someone has insurance, we will bill their insurance. All insurance plans are now covering the cost of the test. It is preferred that people make an appointment by calling (801) 747-9547, but you may come without one (preferably in their car as this is drive-thru testing). Sorenson Unity Center address: 1383 S 900 W, Glendale, 84104.
*Wellness Bus Updated Schedule
The Wellness Bus tests both symptomatic and asymptomatic individuals with a focus on testing uninsured, underserved individuals. There is no-cost to those without insurance. Those with insurance will be billed.
Appointments and pre-registration are highly recommended. All appointments are now being made through the University's central call center. The number to call is 801-587-0712, option #3. Spanish speakers can also call Lupe at 801-436-7118 to schedule an appointment.
People with or without symptoms can be tested. Tests will be conducted from your car. No cost to you whether you have insurance or not. Information will be kept confidential
Schedule an appointment: 801-587-7012, 801-436-7118 (Bilingual).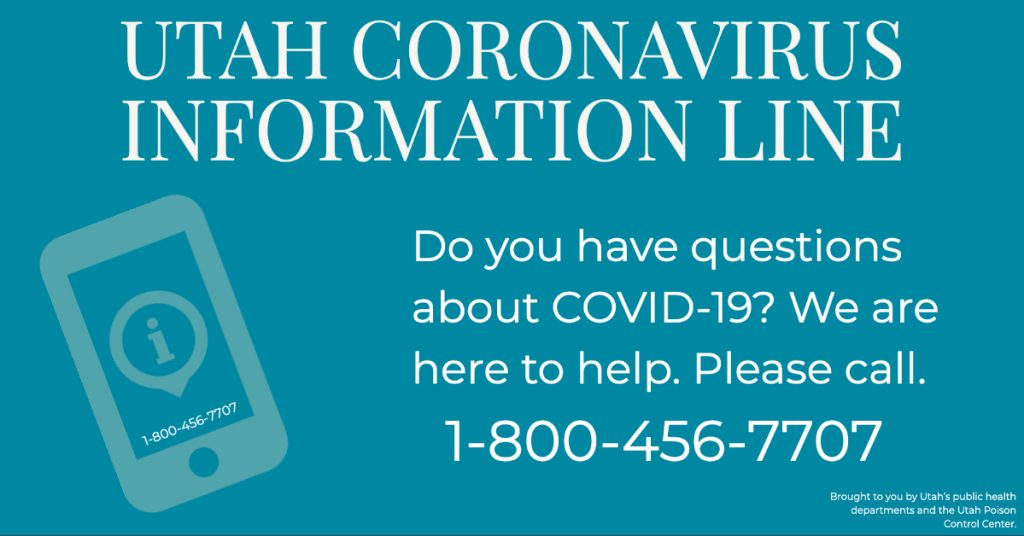 Additional Testing Locations: https://coronavirus.utah.gov/testing-locations/Call 801-587-0712 to set up an appointment ahead of time.
How can I avoid getting sick?
Right now the best thing you can do is take recommended steps to deter the spread of illness:
Stop handshaking and use other, no-contact methods of greeting
Regularly wash your hands
Create habits and reminders to avoid touching your face, and cover coughs and sneezes
Disinfect surfaces like doorknobs, tables, desks, and handrails regularly
Stay home if you are feeling sick
Avoid contact with anyone who is sick
Avoid sharing food and beverages
Visit the Utah Department of Public Health for more tips on how to protect yourself.