Construction Activities for Phase 2 (1700 South to 1300 South) began May 18th! Read the latest weekly construction updates below.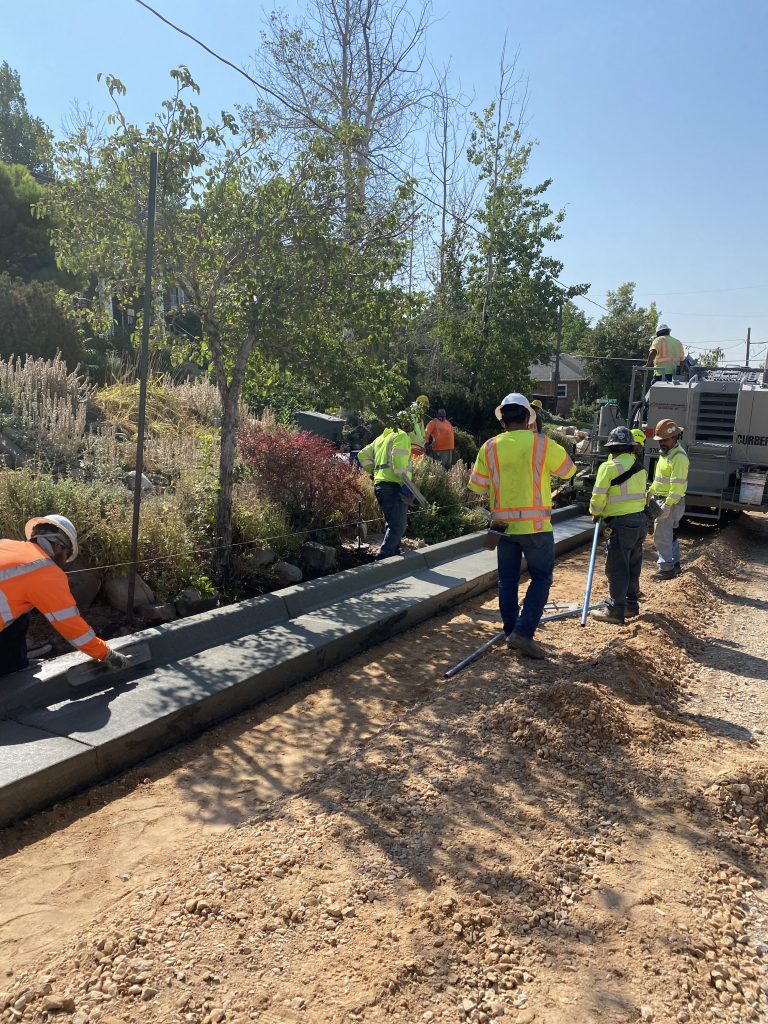 2020 Email Updates
Contact Information
If you have any service requests during the project, such as garbage pick up or pothole repairs, please send them via Salt Lake City Mobile so they can be assigned and resolved as soon as possible. Otherwise, reach us at any time via the information listed below.
Stay informed and sign up for updates by emailing us with the word "Updates" on the subject line. You may also follow us on social media to see posts about our progress using the #1300EastSLC hashtag.
Email: 1300east@slcgov.com | Hotline: 801-483-6898 | Website: www.slc.gov/mystreet/1300east
2019 Roadway Improvements Team: Ashlie Albrecht, Adan Carrillo, and Josh Thompson
+ Pregunta por Adán Carrillo si necesitas esta información en Español.
2019 Email Updates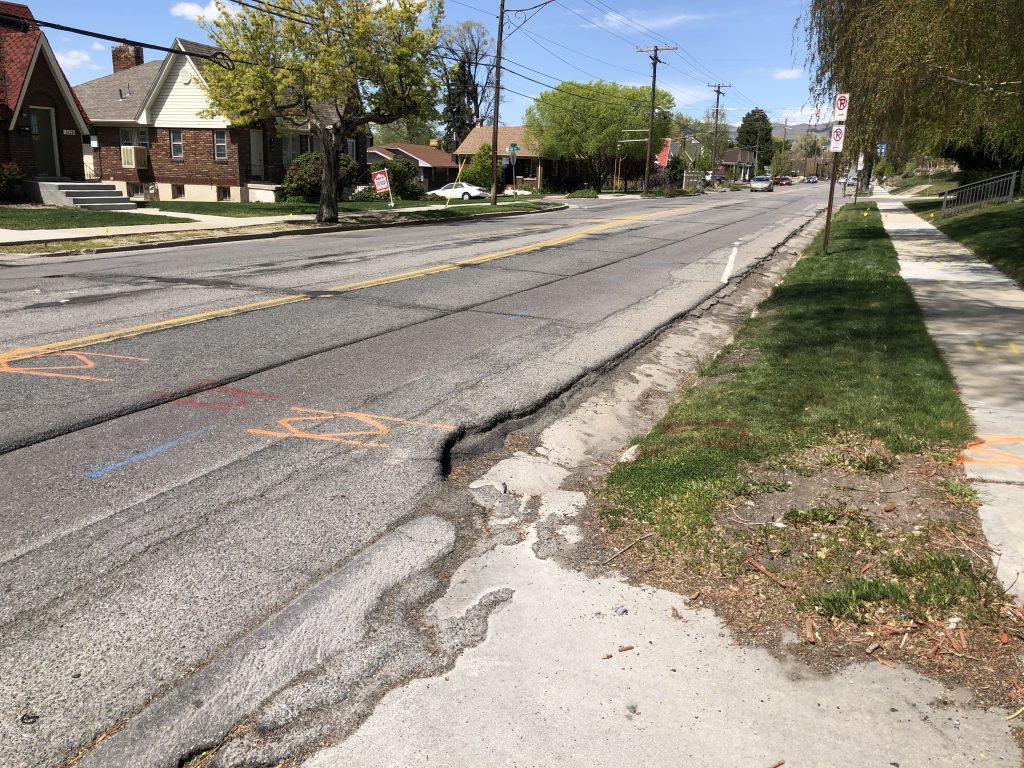 Overview
In the summer of 2018, we began to replace and rehabilitate aging underground utility lines to improve water and sewer services as part of a two-year effort to reconstruct this segment of 1300 East. Once we complete this first phase of the project in early 2019, we'll begin to implement several roadway features as part of the final phase. These will include:
Replacement of obsolete and decaying drive approaches and sidewalk segments
Replacement of the pavement, curb, and gutter
Upgrades to storm drains
New ADA compliant bus stops
Dedicated center lane to allow left turns
Bike lanes in both directions
A consistent street design to match northern cross section
The project will improve access, mobility, and drainage along this important city thoroughfare, and residents will enjoy more resilient utility services once it's completed in the fall of 2020.
Project Map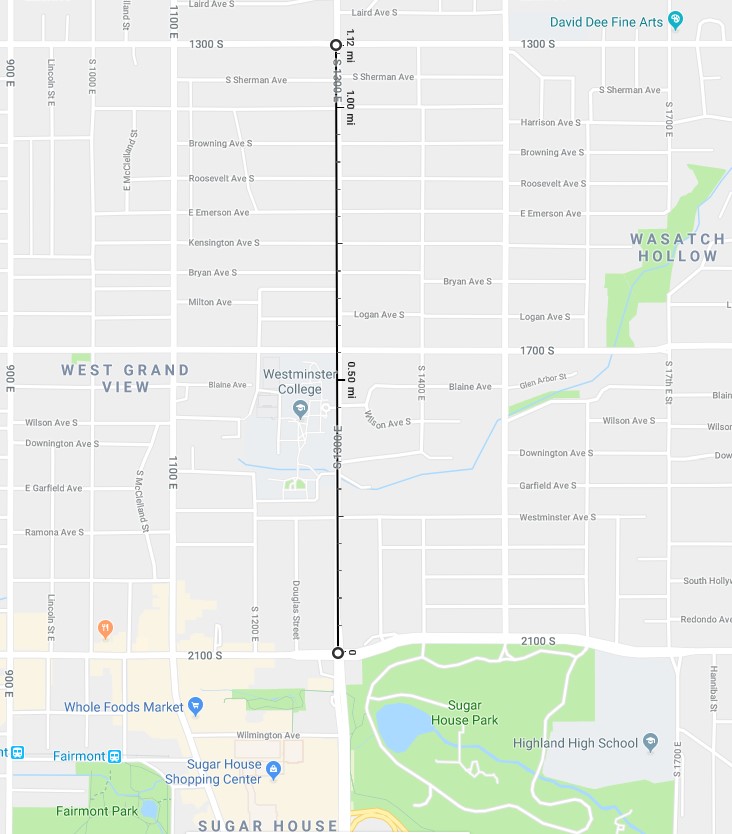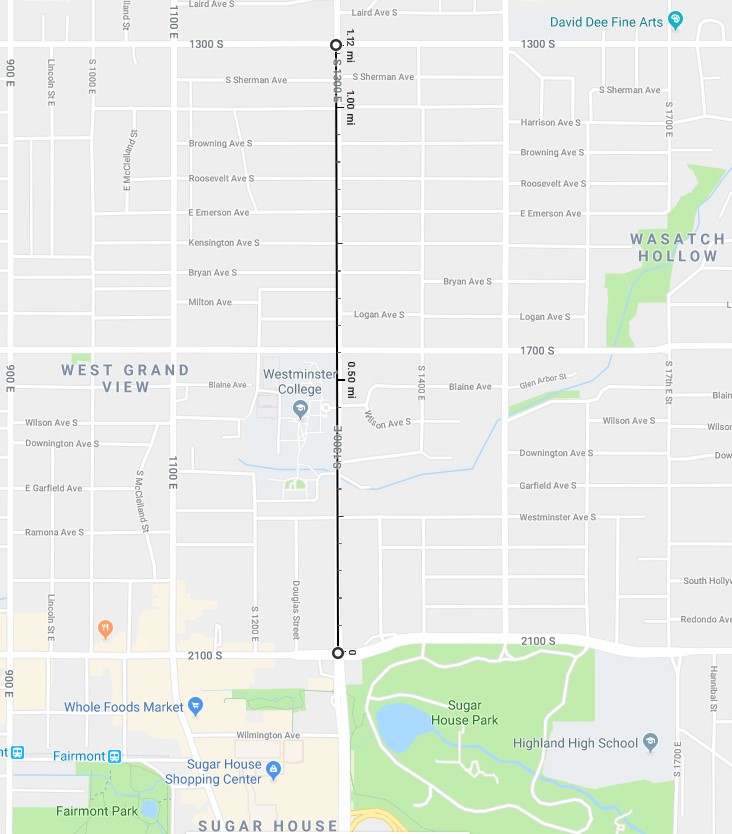 Investment
A $14 million investment to build the project was made possible by Salt Lake City Public Utilities Water and Sewer Enterprise funds, gas tax funds, the City's Capital Improvement Program, as well as federal funds, which are administered by the Utah Department of Transportation.
Work Schedule
Overall Construction Schedule: Summer 2018 – Fall 2020*
*This schedule is subject to change due to emergencies, weather conditions or unforeseen circumstances.
Crews will work primarily during daytime hours, but residents and businesses should expect occasional nighttime and/or weekend work throughout the project.
Phase 2 – Roadway Improvements | UNDERWAY
Construction: spring-fall 2020
What to Expect Throughout Construction:
Street closures and designated detour routes
Travel restrictions and moderate traffic delays
Road construction-related noise, dust, and vibration
Nighttime work activities at the main intersections
Tips While Driving Through the Work Zone:
Plan your travel and give yourself extra time
Use alternate routes such as 700 East, 900 East or 1100 East (not a through-street at 800 South), and Foothill Drive
Assume equipment operators haven't seen you until you establish eye contact with them
Lower your speed while traveling through the work zone and follow all signs and signals
2018 Email Updates
Informational Materials