PROJECT UPDATE (updated 12/1/2020) – As of November 16, 2020, the road is now open! Construction Activities for Phase 2 (1700 South to 1300 South) are complete. Read all of the weekly construction updates and other project information below.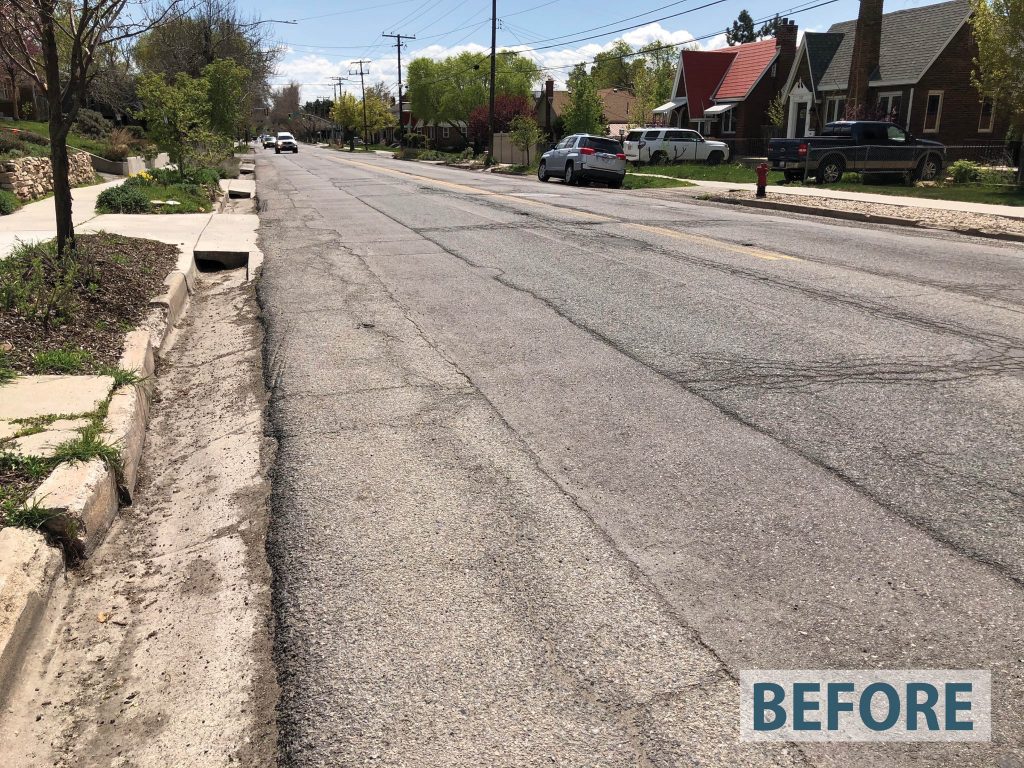 Project Overview
In the summer of 2018, we began to replace and rehabilitate aging underground utility lines to improve water and sewer services as part of a two-year effort to reconstruct this segment of 1300 East. After the completion of the first phase of the project in early 2019, we began to implement several roadway features as part of the final phase. These included:
Replacement of obsolete and decaying drive approaches and sidewalk segments
Replacement of the pavement, curb, and gutter
Upgrades to storm drains
New ADA compliant bus stops
Dedicated center lane to allow left turns
Bike lanes in both directions
A consistent street design to match northern cross section
The project, completed in the fall of 2020, improves access, mobility, and drainage along this important city thoroughfare, and residents will enjoy more resilient utility services.
Project Map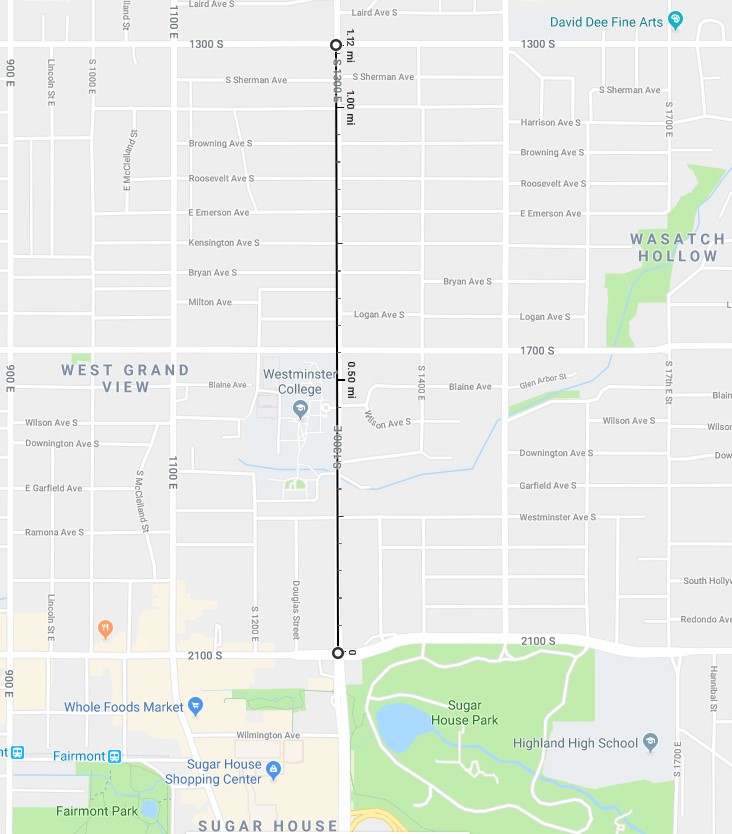 Funding
A $14 million investment to build the project was made possible by Salt Lake City Public Utilities Water and Sewer Enterprise funds, gas tax funds, the City's Capital Improvement Program, as well as federal funds, which are administered by the Utah Department of Transportation.
Phase 2 (1700 South to 1300 South) in 2020
Phase 1 (2100 South to 1700 South) in 2018-2019