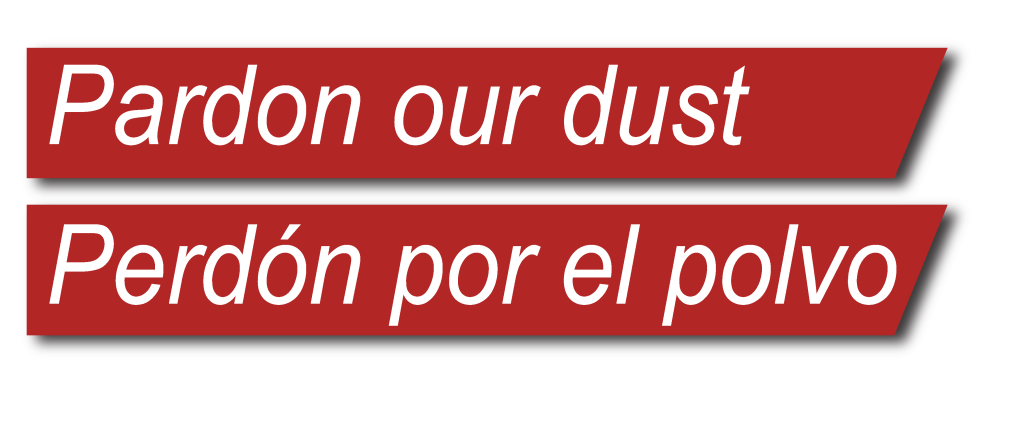 Multi-Cultural Center parking lot construction has begun!
¡La construcción del rediseño del estacionamiento del Centro Multi-Cultural ha comenzado!
---
To better serve our patrons and community members, we have begun the replacement of the parking lot at the Sorenson Multi-Cultural Center. The completed project will improve both the functionality and safety of the parking lot with a more efficient traffic pattern, better drainage, and increased lightning across the space.
The parking lot will be closed during the entirety of this process with parking available on California Ave, 800 West, and in the Unity Center parking lot. Both the north and south entrances of the Multi-Cultural Center will be open during regular business hours.
For ADA access contact the Unity Center front desk at 801-535-6533.
We apologize for the inconvenience. Thank you in advance for your patience and understanding as we work to improve the Sorenson Community Campus.
Please refer questions and any other requests for information to:
Koty Lopez
801-535-6534
ronnie.lopez@slcgov.com
---
Para servir mejor a nuestros clientes y miembros de la comunidad, hemos comenzado el reemplazo del estacionamiento en el Centro Multicultural Sorenson. El proyecto terminado mejorará tanto la funcionalidad como la seguridad del estacionamiento con un patrón de tráfico más eficiente, mejor drenaje y más iluminación en todo el espacio.
El estacionamiento estará cerrado durante la totalidad de este proceso con estacionamiento disponible en California Ave, 800 West y en el estacionamiento del Unity Center. Las entradas norte y sur del Centro Multicultural estarán abiertas durante el horario comercial regular.
Para el acceso ADA, comuníquese con la recepción de Unity Center al 801-535-6533.
Nos disculpamos por las molestias. Gracias de antemano por su paciencia y comprensión mientras trabajamos para mejorar el campus comunitario Sorenson.
Por favor para preguntas y cualquier otra solicitud de información a:
Koty Lopez
801-535-6534
ronnie.lopez@slcgov.com
---
Completed: Phase I & II
In response to input from the community, Salt Lake City completed phase I of the Sorenson Community Campus Renovation Project in 2018. Phase I involved replacing the gymnasium floors, basketball hoops, and interior painting, as well as improving outdoor spaces with the removal of the dividing fence in the south-side greenspace, consolidation of waste and recycling, and addition of an outdoor plaza to the Multi-Cultural Center. Finally, because campus security is crucial to maintaining a safe community space, Salt Lake City is installing new security cameras, access systems, and an upgraded alarm system.
COMPLETED Phase II projects include:
Comprehensive renovation of gymnasium locker rooms – new heating, plumbing, and finishes with increased accessibility
Replacement of existing emergency light generator with an inverter and LED emergency lights
Renovation of pool locker room showers and addition of accessible benches
Heating upgrades in the pool
Installation of a photovoltaic (solar) system on the roof of the pool