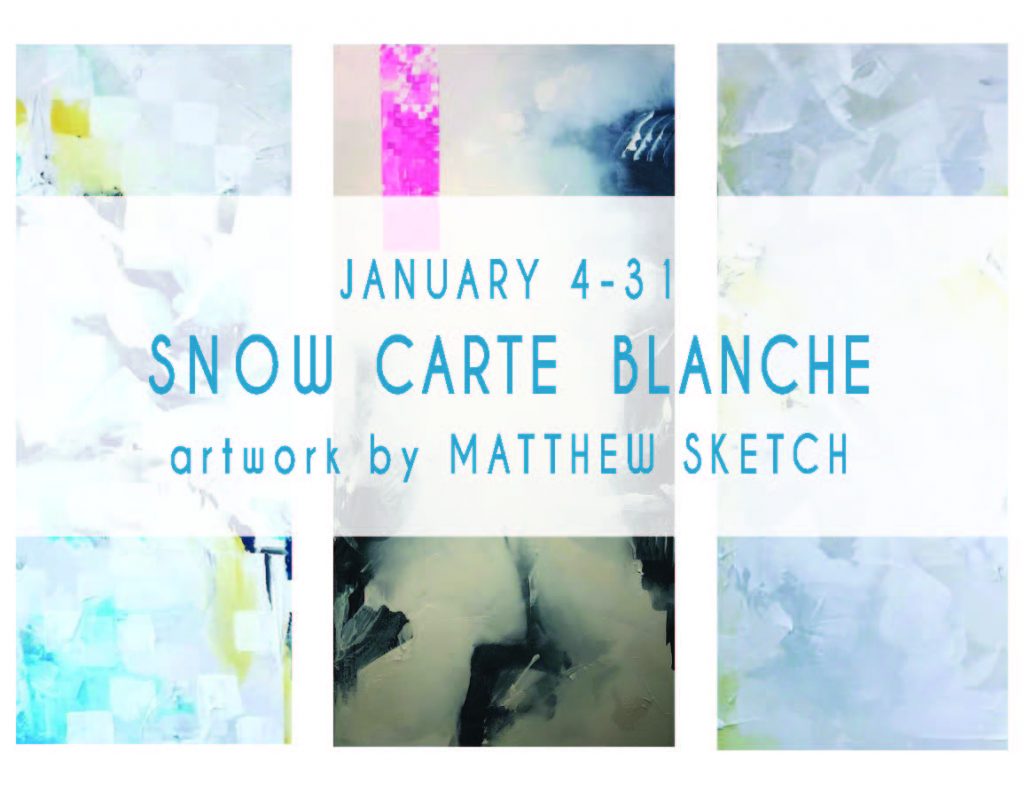 Snow Carte Blanche is inspired by Matthew Sketch's time spent in nature. Sketch wanted to recreate the feeling of being in the snow and the feeling of the crisp air at the top of the mountain. He utilizes watercolor and acrylic to represent the texture and ambiance of Utah's winter environment.
Artist Reception Thursday, January 10th 6 – 8 pm
---
OPEN CALL FOR ARTISTS!
We are pleased to announce an open call for local artists, art groups and organizations to exhibit in the Sorenson Gallery.
Click the link below for a fillable pdf to apply!