OPEN CALL FOR ARTISTS!
We are pleased to announce an open call for local artists, art groups and organizations to exhibit in the Sorenson Gallery.
For an application click HERE!
---
In the Gallery
---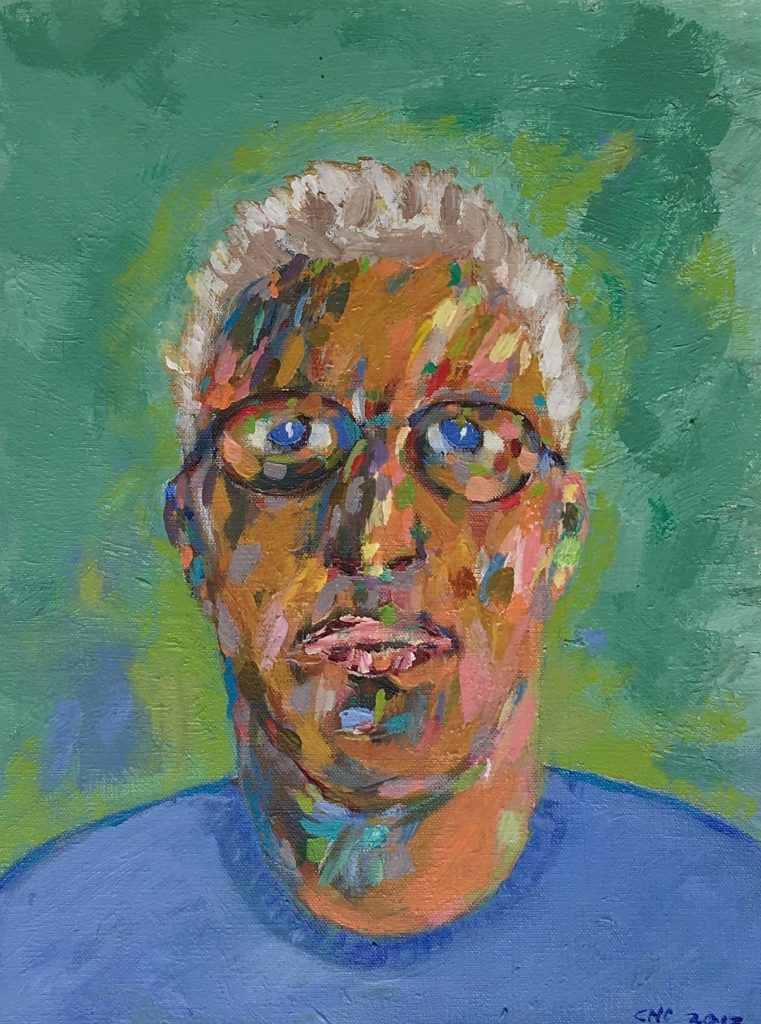 March 1 – 31 2019
The 40 Year Beginning
Original work by Chuck Call
Gallery Reception Thursday, February 7th 6-8pm
"I'm currently starting into my artistic career and going through incremental learning experiences. I'm painting to learn about myself and how I visualize the world—both representational and non-representational. I'm trying to discover my artistic voice. My artist language right now is figurative and my font (style) is expressionism. I'm trying to interpret the time and place in which I live.
I observe paintings from artists I admire and try to follow their techniques, style and motifs. I have always loved—the fauvists with their bright warms and cool shadows; the emotion of van Gogh and Gauguin; the perfection of Sargent; the experimentation of Cezanne; the beauty of Degas; the color studies of Kandinsky; the controlled chaos of Pollock; the intrigue of Diebenkorn; the buttery essence and bluish shadows (with orange halo) of Thiebaud; the simplicity of Jasper Johns; the rawness of Auerbach; the impact of Motherwell & Kline; abstract landscapes of Doug Snow; the grid technique of Chuck Close portraits; the luminousness of Rothko: and the Bay Area figurative & urban landscape paintings.
I'm not a realist and I'm not constrained to paint in a specific style or to reproduce an image. For me the process of painting is emotional and the lines, colors, texture grow out of being in-the-moment. Currently I'm painting my time and place—painting about my life. I think my journey will become more figurative and abstract as I continue. I love paintings that are almost sculptural; that you want to touch. That might be my end journey.
I hope you enjoy the beginning.
~Chuck Call
---