FOR IMMEDIATE RELEASE
June 26, 2023
Contact: Whitney Gonzalez Fernandez
801-535-7600 – CCcommunicationsgroup@slcgov.com
Salt Lake City Begins Accepting Applications for District 7 Appointment
The Council will interview applicants during a public meeting on July 13.
– – – – –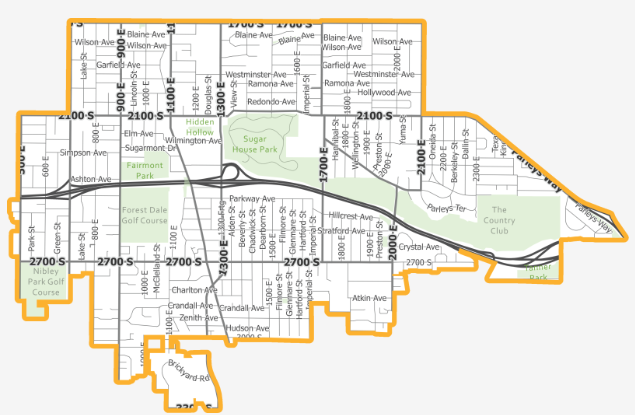 SALT LAKE CITY – The Salt Lake City Recorder's Office is accepting applications to fill the City Council District 7 vacancy following Councilwoman Amy Fowler's resignation, which is effective July 3. All eligible residents with a passion for public service are encouraged to apply.
WHO: The Salt Lake City Recorder's Office, City Council, and interested and eligible District 7 residents.
To be eligible, an applicant must meet the following criteria:

Be a registered voter.
Have resided in Council District 7 for at least 12 consecutive months immediately before the appointment date and maintain district residency throughout the term.
Under the Utah Constitution, certain individuals (mentally incompetent, convicted of a felony, convicted of treason, or a crime against the elective franchise) may not hold office until the right to hold elective office is restored under Utah law.
If selected for the vacancy, the applicant cannot be employed by Salt Lake City.
What: Applications for the Council District 7 Appointment
The selected applicant will represent District 7 until January 2, 2024. Since the vacancy is effective with more than two years remaining in the term, the seat will also appear in the municipal election later this Fall.
WHERE: Salt Lake City & County Building – The City Recorder's Office, 451 S. State Street, Room 415
The City Recorder handles the application process before the Council's review and interview process. For application questions, please call the Recorder's Office at 801-535-7671 or visit www.slc.gov/attorney/recorder.
WHEN: Applications must be submitted to the Recorder's Office in person by Monday, July 10, 2023, at 4 p.m. The Recorder's Office is open to the public from 8:30 a.m. – 5 p.m. Monday through Friday.
For more information about the process, please visit tinyURL.com/D7Vacancy. Stay up to date on the District 7 vacancy process by signing up to receive email updates at tinyURL.com/D7VacancyUpdates.
####
About The Salt Lake City Council:
The Salt Lake City Council is the seven-member legislative branch of Utah's capital city. The Council sets Salt Lake City's overall policy direction and allocates resources via the adoption of annual budgets and ordinances. The Council also serves as the Board of Directors for Salt Lake City's Redevelopment Agency, the Local Building Authority, and the Board of Canvassers. For more information, visit slccouncil.com.