The City Council is coming to the westside!
The Council will host its July 19 meeting at the Sorenson Center in District 2. We invite you to join us, especially if you've never participated in a City Council meeting in person. Please note, there will not be a Webex or telephone option available for this meeting. A video recording will be available after the meeting.
Meeting in a new location is our way to reach out more to Communities and neighborhoods, so every resident has easy access to our meetings, has a chance to get familiar with our discussions, and knows that we want to hear your voice! 
What to Expect
The 2 p.m. work session and 7 p.m. formal meeting are scheduled to take place at the Sorenson Center in the Black Box Theater Room. Dinner will be provided at 6 p.m. and Grupo Folklorico Nonantzin will perform a cultural dance at 6:15 p.m. Spanish and ASL interpreters will be available. 
Community Recognitions & Events
Pledge of Allegiance led by the Rose Park Baseball.
Recognition of the Halvorsen family, who now have 4 generations of Fire Fighters who have served in the Salt Lake City Fire Department.
Recognition of the life and legacy of activist Archie Archuleta. The City recently dedicated the "Archie and Lois Archuleta Bridge" in honor of his contributions to the Westside.
Performance by Grupo Folklorico Nonantzin.
Taking Transit
The public is encouraged to take transit to the Sorenson Center. Use the UTA Transit app or Google Maps to plan your route to one of the Center's five nearby stops.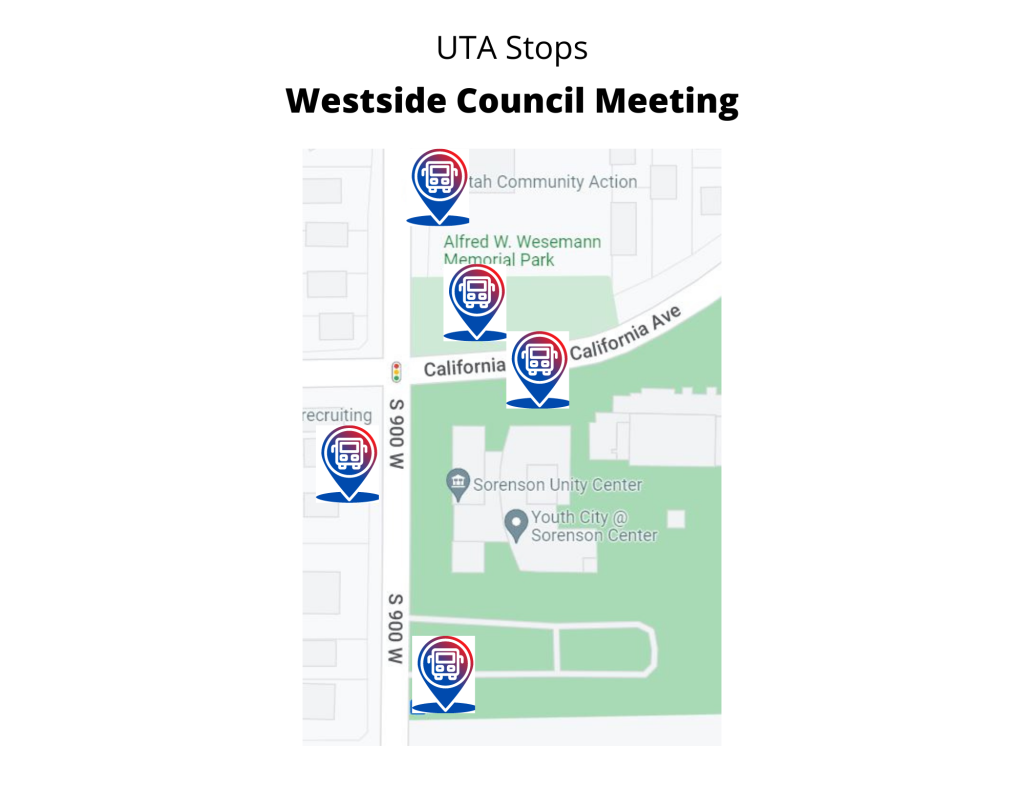 Your comments are always welcome!

*Please confirm meeting times on agendas 24 hours in advance*
Sorenson Unity Center
1383 S 900 W, Black Box Theater Room, Salt Lake City, UT 84104
July 19, 2022 : 02:00 pm - 10:00 pm