North Temple (I-215 to Airport Gates)
Surface Treatment
Survey results published and Final Design available for review!
---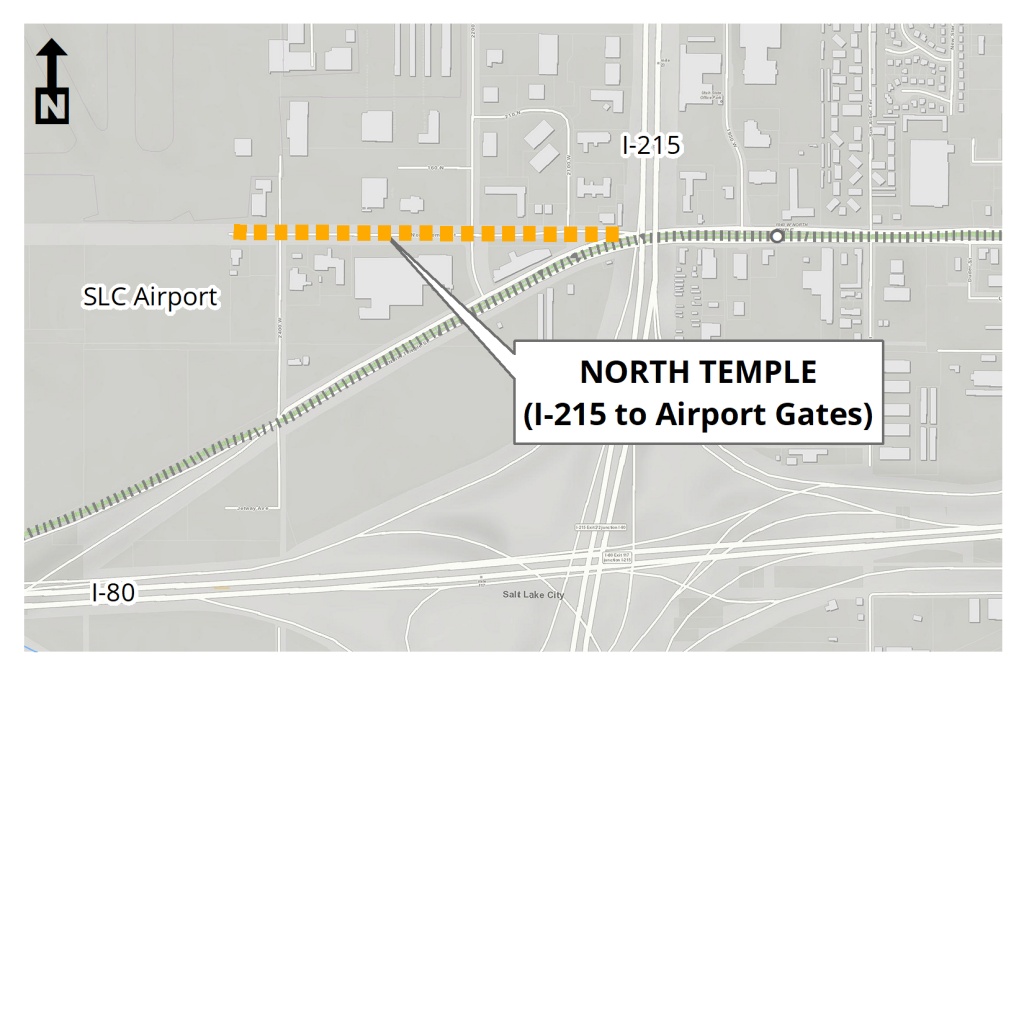 This street will receive a surface treatment in the summer of 2020. Access & parking will be restricted for a maximum of 6 daytime hours on 1-3 days. There may be changes to striping & markings.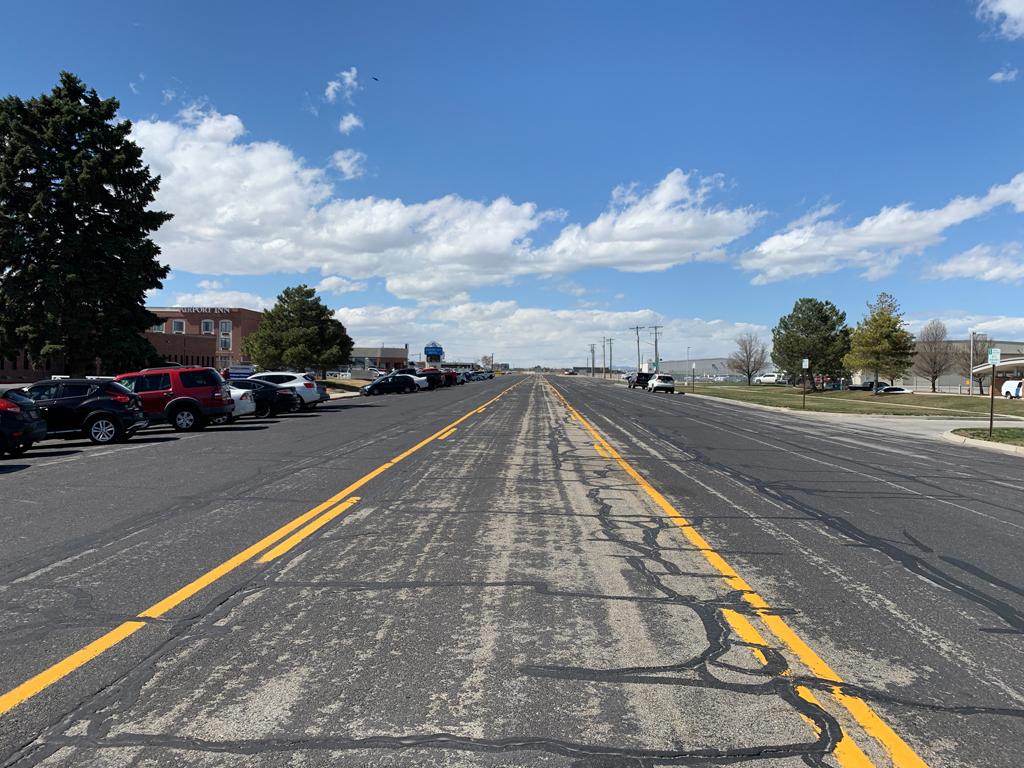 ---
Community input about this street
In Spring 2020, Salt Lake City gathered community input for possible changes to the striping design of this street.
Thanks to everyone for participating in our survey for the street resurfacing project. For the North Temple (Airports Gates to I-215 Overpass) project, our major takeaways from our survey were:
Concern about the side-street stop controlled intersection at 2200 West
Concern about the potholes and roadway surface quality
Mobility of people and vehicles rank as high priorities
Thank you to everyone who took the survey!
---
Final Design
Please Note: Implementation of this project is dependent on funding availability. The Project Team is working to secure funding for full implementation; however, the project isn't guaranteed to be implemented this summer.
Thanks to everyone that commented on the draft designs. The comments received helped to inform the final design.
The preferred design would add bike lanes to roadway. There would be no substantial change to the amount of on-street parking or number of vehicle travel lanes as part of this project.
Final Design – Plan View
Final Design – Cross-Section View
Please note: if funding is not available for project implementation, then the existing layout will remain.
As a reminder, please send us any comments you may have by sending an email to: StreetResurfacing@slcgov.com.
---
What is next?
To be added to the project email list for future input and design updates, please send "updates for North Temple I-215 to Airport Gates" to streetresurfacing@slcgov.com.
| | | |
| --- | --- | --- |
| | Early Spring 2020 | Project Announcement and community input. |
| | Spring 2020 | Draft conceptual design available for community input. |
| | 3-4 weeks before surface treatment | Notice of final design made public along with information about what to expect on the 1-3 days when the surface treatment work will affect use of this street. |
| | Summer 2020 | Surface treatment and restriping by SLC Streets Division. |
---
Timeline
---
Contact
---
Funding Our Future
Increased pavement maintenance is one of the projects funded through the Salt Lake City Funding Our Future initiative.