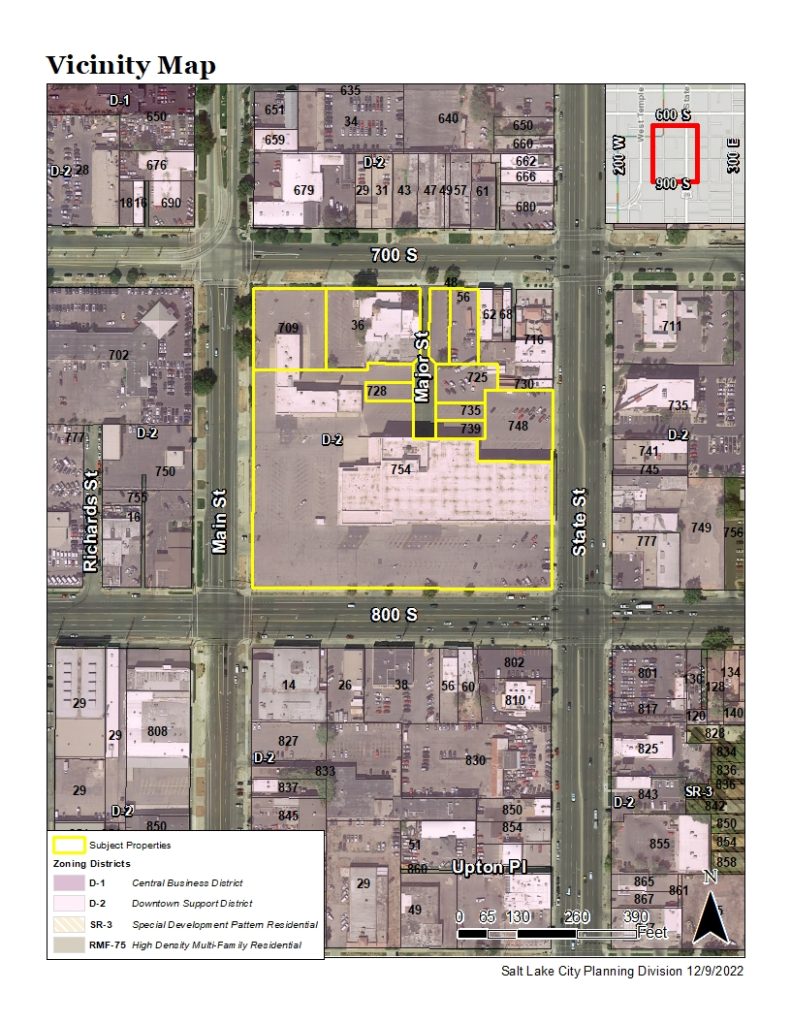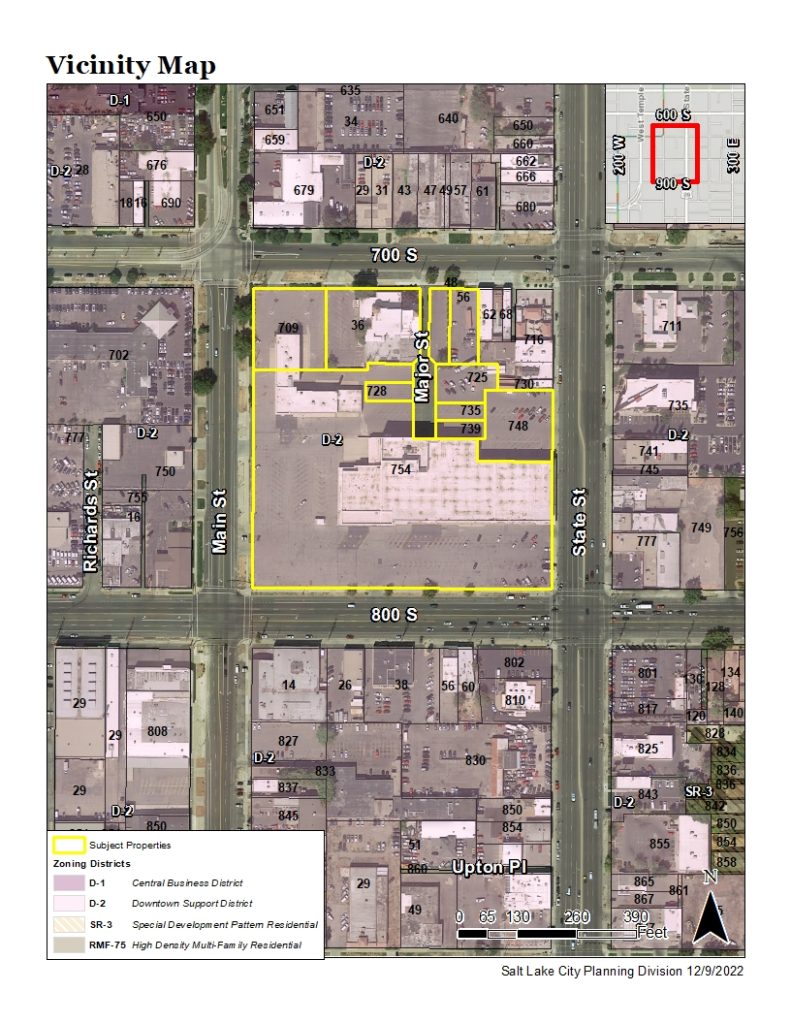 Description:
The Council is considering a proposal to rezone 10 parcels at approximately 754 S State Street. If approved, the property owner, Intermountain Healthcare, states they intend to redevelop the property and build a hospital.
The property was long home to the Sears building, which operated from 1947 to 2018, before being demolished.
Details:
The property owner is asking for the property to be rezoned from the current Downtown Support District (D-2) zone to a Central Business District (D-1) zone. The property owner is also requesting that "Hospital" and "Ambulance service" be added to the list of approved uses in the Central Business District zone.
Learn more about Salt Lake City zoning districts
Next Steps
A vote will be held at a future meeting. 
It's not too late to provide your comment. Input may be shared meeting online, by email at council.comments@slcgov.com, or by phone at 801-535-7654. 
Meeting Recaps
July 11, 2023 Work Session & Formal Meetings:
The Council received a briefing about Intermountain Health Care's request to rezone property at about 754 S. State Street, also known as the "Sears Block." If the rezone is approved, Intermountain Health intends to develop an urban hospital at this location. The Council talked about the importance of diverse uses to activate the block and provide patients and caregivers access to care.
A public hearing was held during the formal meeting. Commenters mentioned a desire for a development agreement, the need for workforce housing, and the potential impact on surrounding neighborhoods.
Project Location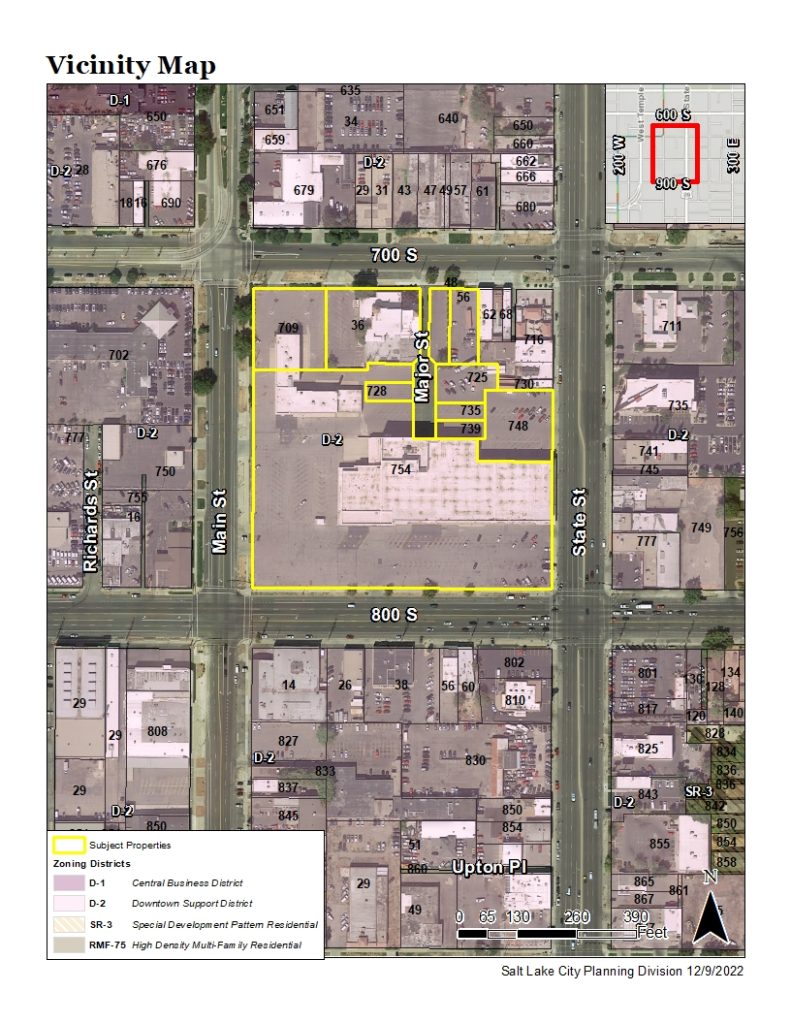 Additional Information: