How ready is your emergency plan? It is imperative for you and your loved ones to have an evacuation plan and emergency plan created, practiced, and memorized.
The Salvation Army reminds us how history has shown us that a disaster can significantly impact our lives with little or no notice. Emergency preparedness is vitally important. There are many resources to help residents get their homes ready for a disaster, whether it is a tornado, major snowstorm, flood, earthquake, or another crisis event.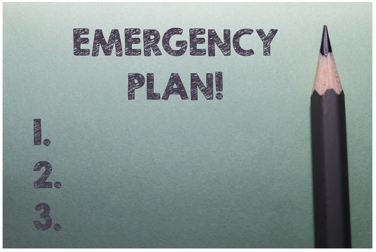 Before an Evacuation
Learn the types of disasters that are likely in your community and the local emergency, evacuation and shelter plans for each specific disaster.
Plan how you will leave and where you will go if you are advised to evacuate.
Check with local officials about what shelter spaces are available for this year. Coronavirus may have altered your community's plans.
If you evacuate to a community shelter, follow the latest guidelines from the Centers for Disease Control and Prevention (CDC) for protecting yourself and your family from possible coronavirus: people over 2-years-old should use a cloth facial covering while at these facilities.
Identify several places you could go in an emergency such as a friend's home in another town or a motel. Choose destinations in different directions so that you have options during an emergency.
If needed, identify a place to stay that will accept pets. Most public shelters allow only service animals.
Be familiar with alternate routes and other means of transportation out of your area.
Always follow the instructions of local officials and remember that your evacuation route may be on foot depending on the type of disaster.
Visit READY.gov for more information*
Financial Preparedness Tips
Americans at all income levels have experienced the challenges of rebuilding their lives after a disaster or other emergency. In these stressful times, having access to personal financial, insurance, medical and other records is crucial for starting the recovery process quickly and efficiently. Visit- READY Finances
Print FEMA's flier to provide to your loved ones- Get Ready TODAY
Print your own booklet to have your family and community plan- BASIC PLAN
Make a family plan- FEMA family plan
Business form to follow- Business READY
Accomplished properly, planning provides a methodical way to engage the whole community in thinking through the lifecycle of a potential crisis, determining required capabilities, and establishing a framework for roles and responsibilities. It shapes how a community envisions and shares the desired outcome, selects effective ways to achieve it, and communicates expected results.
A shared planning community increases the likelihood of integration and synchronization, makes planning cycles more efficient and effective, and makes plan maintenance easier.
We have resources to guide the way.- HERE
Coronavirus (COVID-19) Response
FEMA, HHS and our federal partners are working with state, local, tribal and territorial governments to execute a whole-of-America response to the COVID-19 pandemic to protect the health and safety of the American people. For more visit here- FEMA covid-19 CDC.GOV covid-19 UTAH covid-19