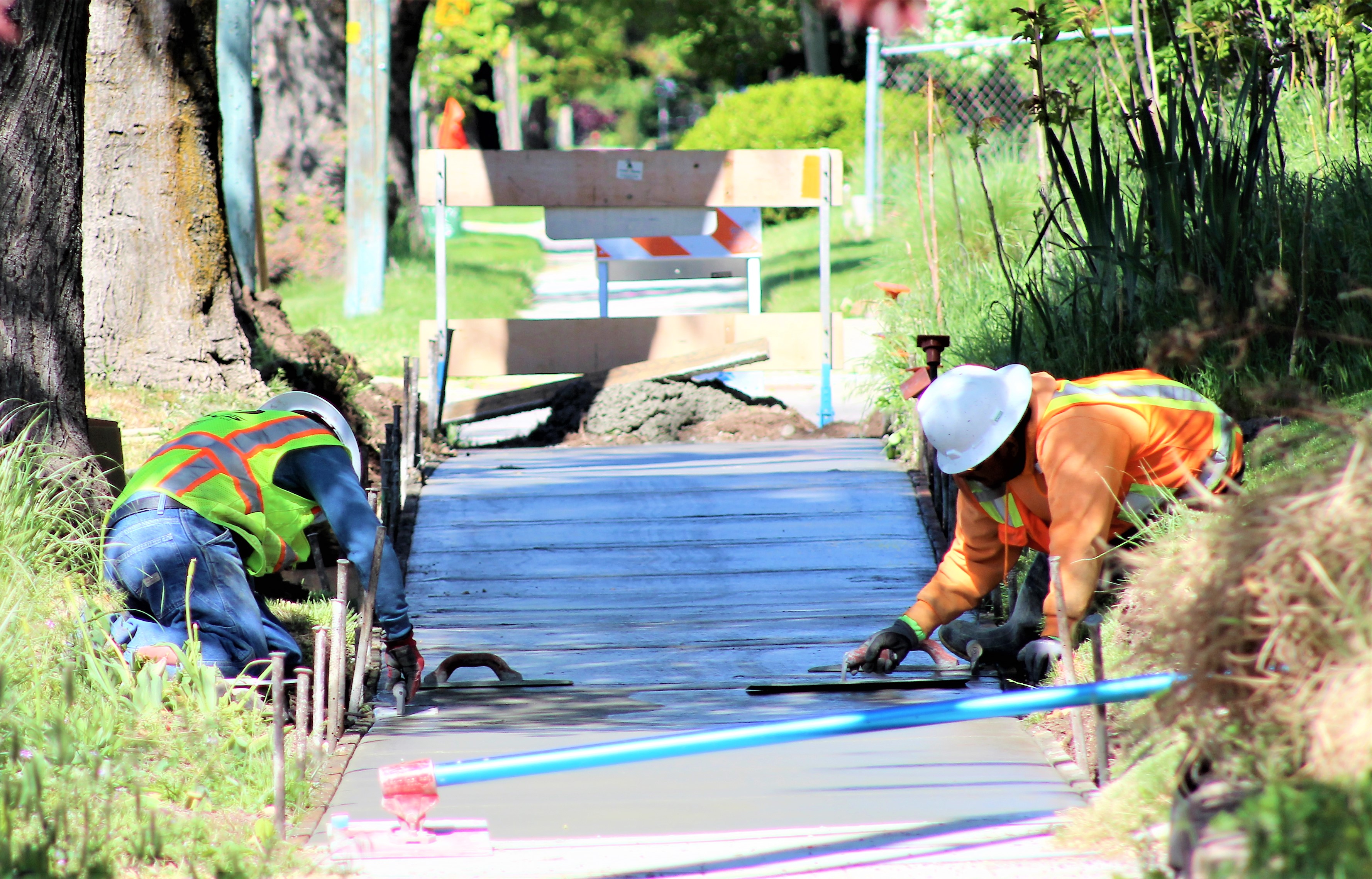 Email Construction Updates
Overview
We're reconstructing this segment of 2700 South during the 2019 road construction season, starting in the spring and concluding in the fall. As part of the project, crews will repair curb and gutter, sidewalks and access ramps as needed. They will also upgrade an aging sewer line, install bike lanes in both directions and upgrade pedestrian crossings.
These pedestrians crossings or crosswalks will be raised at these locations:
1700 East
Kenwood Street (1730 East)
Melbourne Street (1830 East)

The crosswalk at Dearborn Street will be marked as it is currently.
Once the project is complete, it will prolong the lifespan of the asphalt pavement to improve drainage and the travel experience along this popular street.
Project Map
Schedule
Contractor selection: March 2019
Construction: April – November 2019*
*Subject to change due to weather conditions or unforeseen circumstances.
Public Involvement:
Sugarhouse Community Council presentation on February 6, 2019, at 8:10 p.m.
Facebook live session on Wednesday, February 27, 2019, from 10 a.m. to 10:30 a.m. (if you missed it, watch it on YouTube).
Public Meeting on Thursday, March 14, 2019, at Highland Park Elementary from 7 p.m. to 8 p.m.
Neighborhood Meeting on Saturday, March 16, 2019, at Beans and Brews in Sugar House from 9 a.m. to 11 a.m.
Meet-the-Contractor Meeting at Highland Park Elementary Library on Wednesday, April. 17, 2019 from 6 to 7 p.m.
Informational Resources
Watch the 2700 South Facebook Session on YouTube
2700 South Reconstruction Project Contact Information
Stay informed and sign up for updates by emailing "Updates" in the subject line. You may also follow us on social media to see posts about our progress using the #2700SouthSLC hashtag.
Email: 2700south@slcgov.com
Website: www.slc.gov/mystreet
Civic Engagement Specialist: Adan Carrillo, 801-535-6251
Project Manager: John Coyle, 801-535-6241
Project Engineer: Jeremy Mitchell, 801-535- 6249
Comunicate con Adan Carrillo si necesitas esta información en Español.
---
Did you also know?
The Department of Public Utilities is designing and constructing a new waterline to provide water from the water storage reservoir at 3300 South and 3500 East (known as the Terminal Reservoir) to 300 East. This waterline will provide an additional water supply to replace or augment existing wells in the Sugarhouse area as well as maintain the City's standard of reliability while meeting future growth water demands in Salt Lake City.
East-West Waterline Project Schedule
Phased construction is anticipated from early 2020 through 2022.
This project is part of the City's commitment to serving its customers and protecting the environment by delivering high-quality drinking water to standards that exceed EPA regulations.
East-West Waterline Project Contact Information
Comments or questions on the project can be directed to the East-West Waterline Project Information Team.
Email: slcwaterprojects@slcgov.com | Website: www.slc.gov/utilities