1000 West (600 N – N Temple)
Surface Treatment
---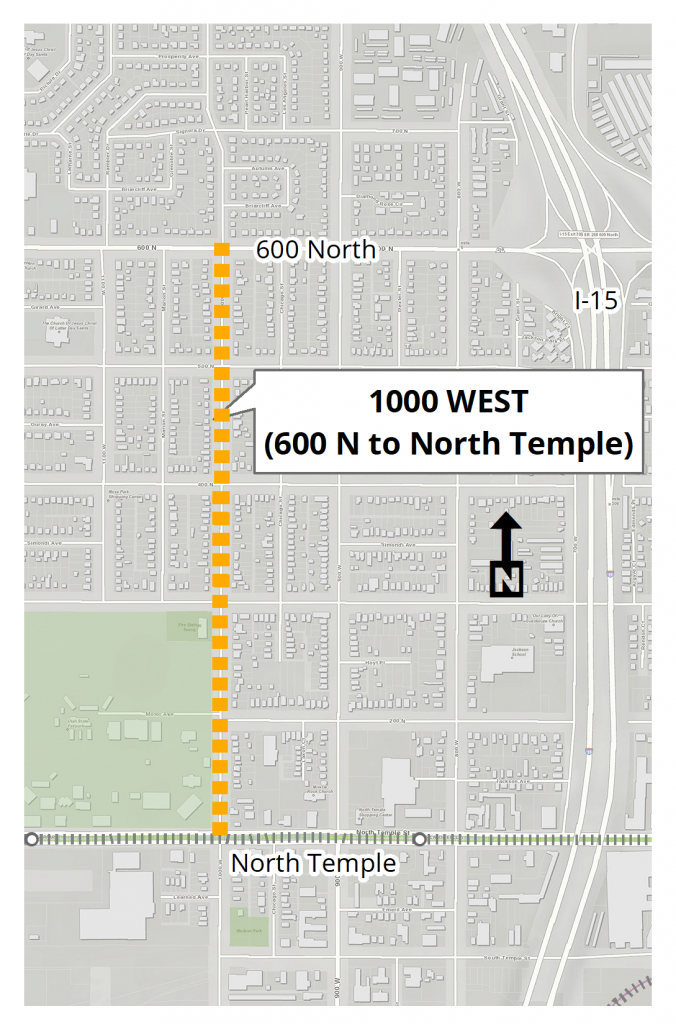 This street will receive a surface treatment in the summer of 2020. Access & parking will be restricted for a maximum of 6 daytime hours on 1-3 days. There may be changes to striping & markings.
---
Tell us about this street!
In Spring 2020, Salt Lake City will be seeking community input and considering options for possible changes to the striping design of this street.
There may be some changes to pedestrian crossings, bikeways, lanes, striping, and/or parking. As we begin our technical analysis, we want to understand better how the community uses the street, and locations of potential concerns.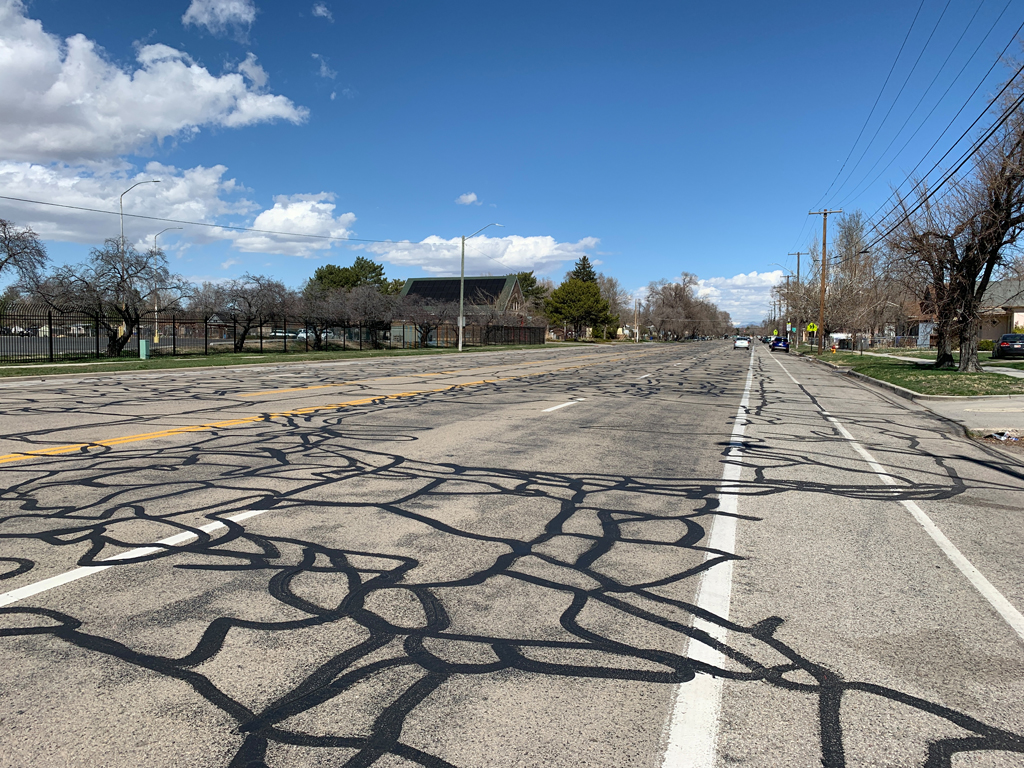 Please take this quick online survey to share your perspectives this street, locations where you currently feel unsafe, and any other suggestions for us to consider. This survey will be shared with the design team as we develop the draft concept in the coming weeks.
The survey will be open through:  Sunday, April 12, 2020
---
What is next?
To be added to the project email list for future input and design updates, please send "updates for 1000 West" to streetresurfacing@slcgov.com.
| | | |
| --- | --- | --- |
| | Early Spring 2020 | Project Announcement and community input. |
| | Spring 2020 | Draft conceptual design available for community input. |
| | 3-4 weeks before surface treatment | Notice of final design circulated along with information about what to expect on the 1-3 days when the surface treatment work will affect use of this street. |
| | Summer 2020 | Surface treatment and restriping by SLC Streets Division. |
---
Timeline
---
Contact
---
Funding Our Future
Increased pavement maintenance is one of the projects funded through the Salt Lake City Funding Our Future initiative.