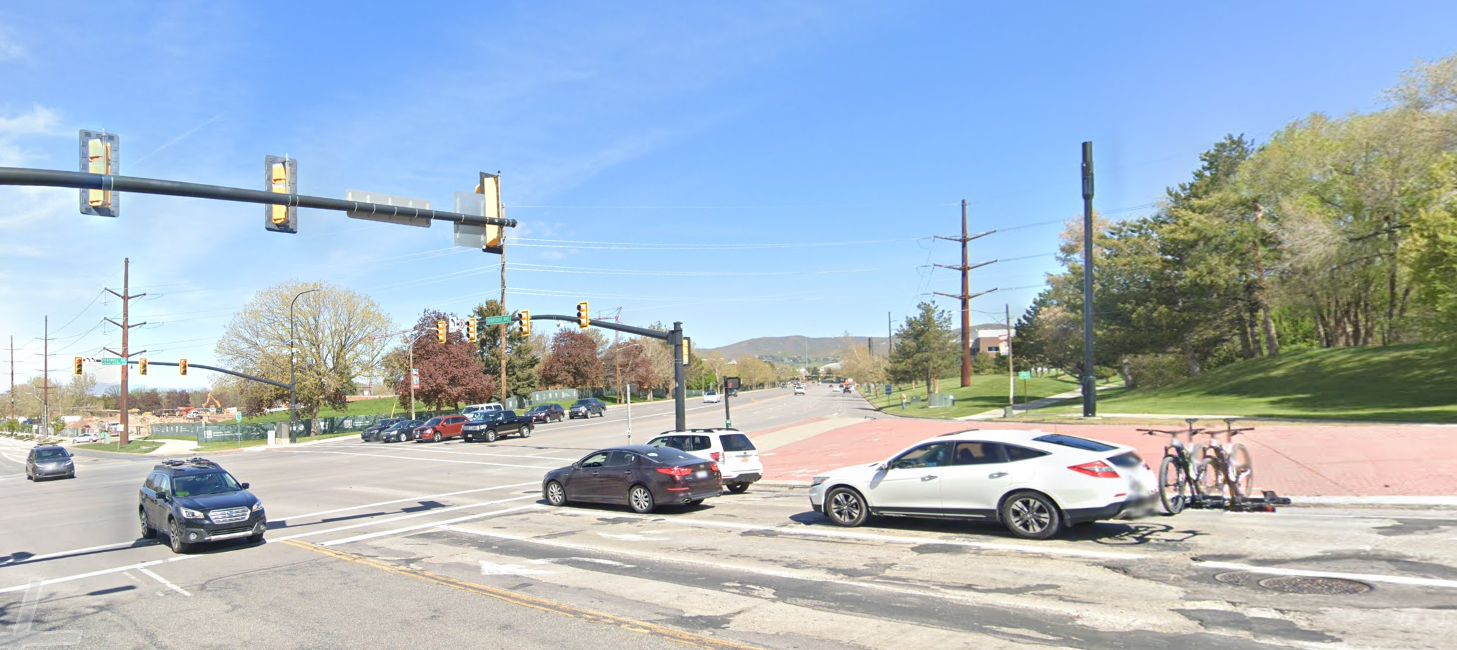 Foothill and Sunnyside Intersection Reconstruction
Overview
This project aims to achieve three things:
Replace aging pavement on Sunnyside Avenue
Make the intersection safer for pedestrians
Connect existing bike and pedestrian trails
Because of the emphasis on safety, we are removing the right slip lane. We are also turning the red brick area into landscaping which will be managed by the University of Utah.
This project is slated to be completed in the fall of 2022. However construction timelines can be affected by inclement weather, supply shortages, and other unforeseen factors.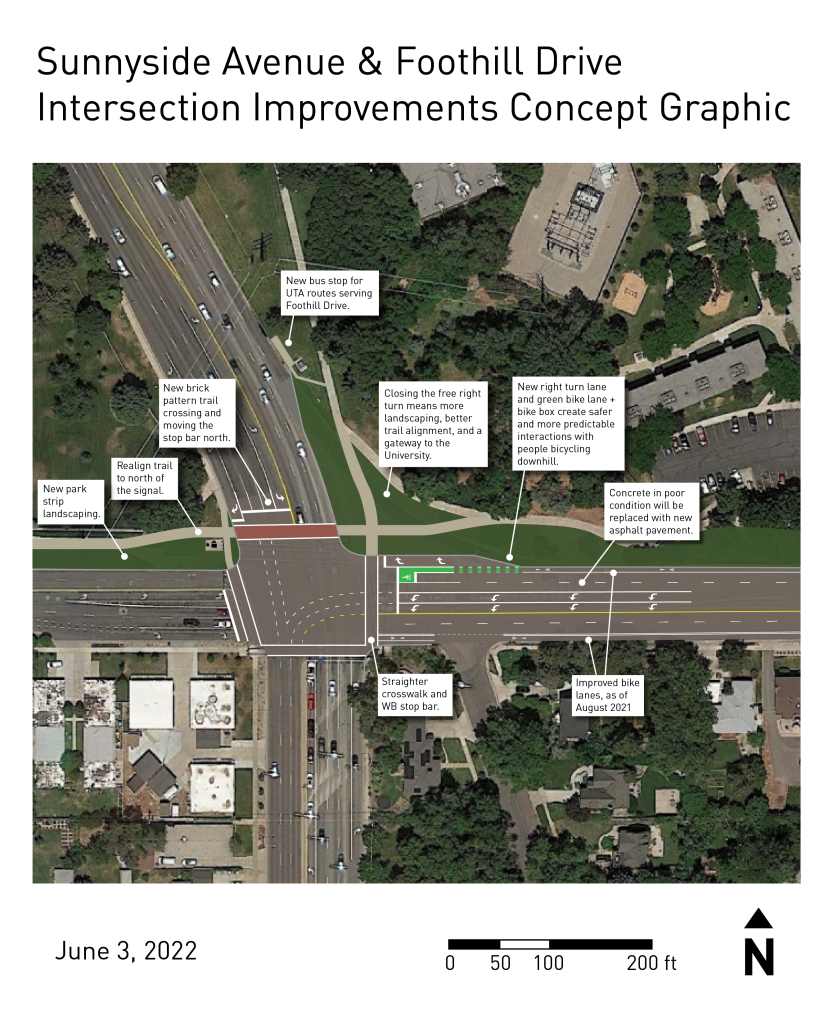 What to Expect
Crews will be removing and replacing aging concrete.
Expect crews on site from 7am onward.
We are aiming to move through this project as quickly as possible though there can and will be delays due to inclement weather and supply issues.
Things to Know
We will maintain one lane of traffic east and west bound on Sunnyside.
Pedestrians will be detoured to the southside of Sunnyside Avenue.
Cyclists should use alternative routes during construction.
Due to the heavy use of the intersection, we anticipate traffic congestion in the area and highly recommend using alternate routes. We suggest using Wakara Way for south bound Foothill Drive access.
What's Next?
Further information on the construction timeline and impacts will be available on this webpage and through the project email list.
---
Contact Us
Project Engineer | Luis Perez | luis.perez2@slcgov.com | 801-535-6378
Project Engineer | Dang Quach | dang.quach@slcgov.com | 801-535-6696
Social Media | @SLCmoves @SLCgov