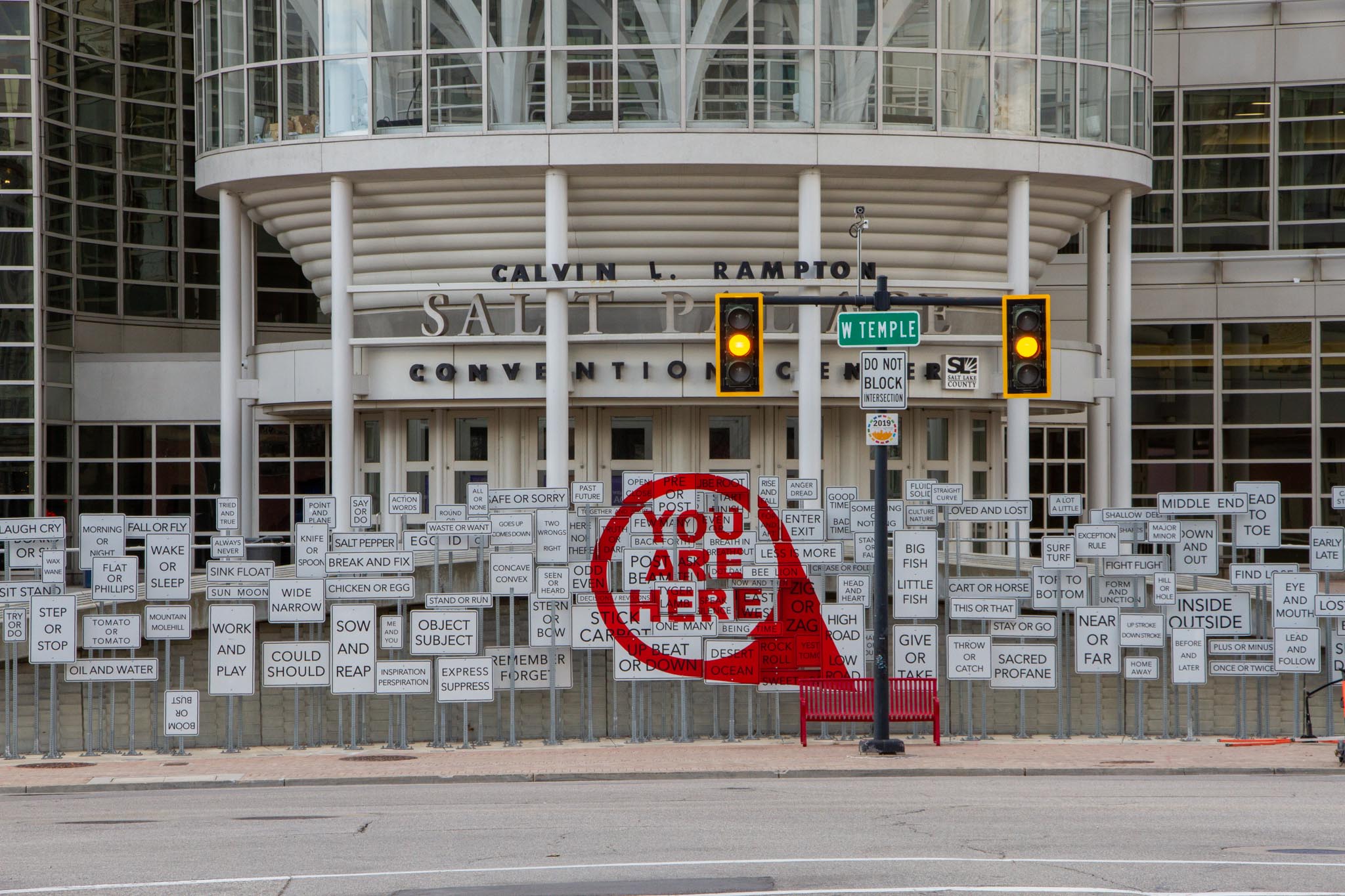 West Temple Reconstruction (North Temple to 400 South)
Project update (1/7/2022): Thank you for your feedback. The comment period has now ended and the project team will be reviewing the comments. Check back soon for updates!
Project Overview
The West Temple reconstruction project will rehabilitate the aged pavement from North Temple to 200 South and provide additional features to make the road safer for those driving, walking, and biking from North Temple to 400 South. The project concept includes converting one travel lane in each direction to a striped buffered bike lane, extending curbs at some intersections to shorten the crossing distance for people walking, and improving several mid-block cross walks. Construction is scheduled to take place in 2024.
The Church of Jesus Christ of Latter-day Saints is reconstructing West Temple from North Temple to South Temple in 2022 as part of the Temple Square rehabilitation project. There will be no changes to the roadway striping during the 2022 construction but the striping layout on that block will be updated in 2024 as part of the West Temple reconstruction project.
Project Timeline
| | |
| --- | --- |
| Spring – Summer 2022 | Initial stakeholder and site meetings |
| Late 2022 – Early 2023 | Community input on roadway design concept |
| 2023 | Salt Lake City Engineering develops technical roadway design |
| 2024 | Roadway construction |
Project Extent

Design Concept Renders
Existing Conditions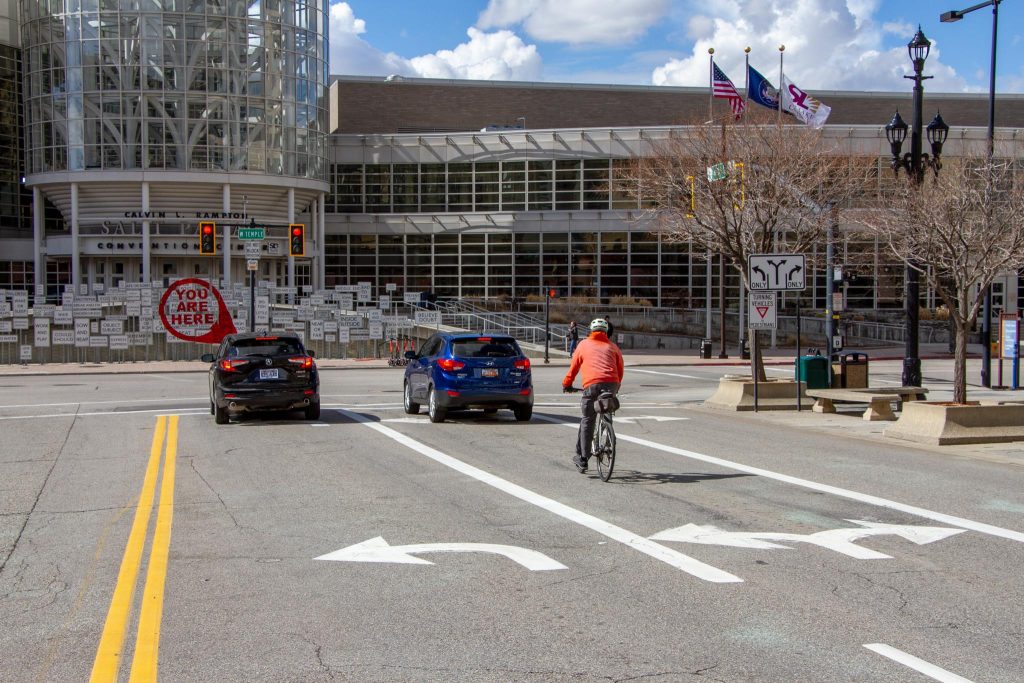 Public Input
Meetings with area businesses and property owners were held in-person November 16 and online November 17, 2022. You can view the presentation slides or a recording of the online meeting below. Soon, the public will be invited to review the draft concept design and submit comments, questions, and feedback on this page. Check back for updates.
Funding
This project is funded by the 2018 voter-approved Streets Bond and funds from the Transit – First/Last Mile category of UDOT's Transportation Investment Fund.
---
Contact Us
To submit a comment or question please contact the project team.
Project Manager | Susan Lundmark
Email | WestTemple@slcgov.com
Phone | 888-556-0232
Social Media | @SLCmoves @SLCgov