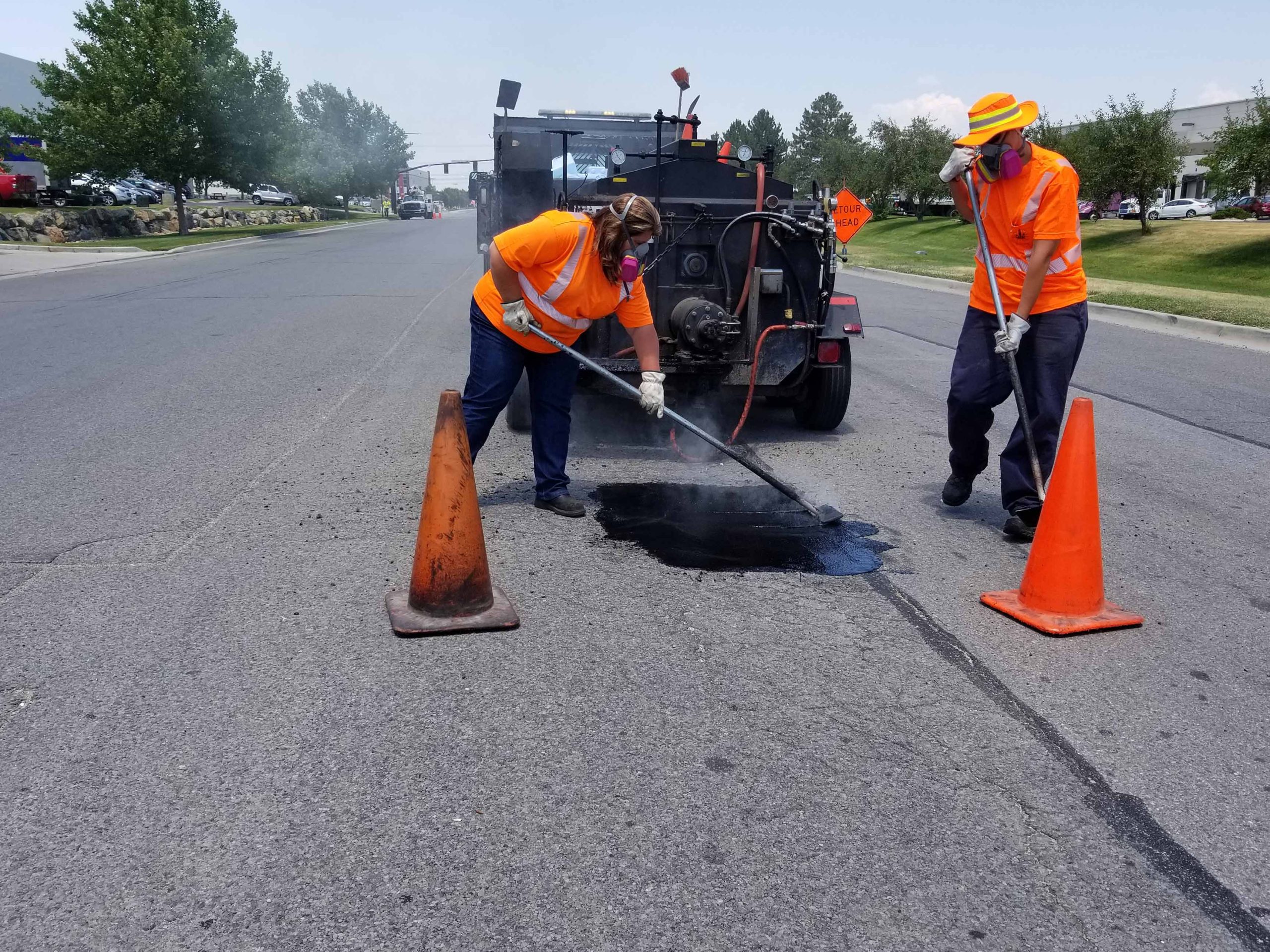 2023 Pothole Palooza
Para traducir esta página al español, pulse el botón verde con la 'G' en la esquina superior derecha de la página, donde dice "Select Language" y seleccione Spanish.
Update
Pothole Palooza took place April 10-14, 2023. Even though this event has finished, SLC Streets crews will continue filling potholes year round. Pothole requests will also be accepted year round, so please continue to submit your requests.
Overview
According to the National Weather Service, Salt Lake City has received over 87 inches of snow this winter (as of April 5). This marks the 11th snowiest season dating back to 1885! While we're grateful for the snow, when this water finds its way into small cracks in the road, the freeze and thaw cycle can lead to the formation of potholes.
Throughout winter, our Streets Division Snow Fighter team is busy plowing snow during storms and repairing asphalt when the weather is fair. Come spring, as the snow stops falling and temperatures warm, the crews switch focus from snow removal to repairing potholes and other asphalt operations. Pothole Palooza is a week where extra focus and effort is placed towards repairing potholes. Over the past three years, the asphalt crews have repaired an average of 14,623 potholes annually. This year, they have already fixed over 25,000 potholes and are on track to fix over 30,000!
Now, we're asking for your help to locate these potholes. Use the link below to report a pothole and we'll work to fix it as soon as possible! Click 'Select a report type', choose 'Street / Curb', drop a pin of the location, then set the issue type to 'Pothole'.
Use the interactive map below to track our progress as potholes are reported and repaired. Note that the roads marked in red are owned and maintained by the Utah Department of Transportation. Please use the UDOT Click 'N Fix app to report potholes on these select roads.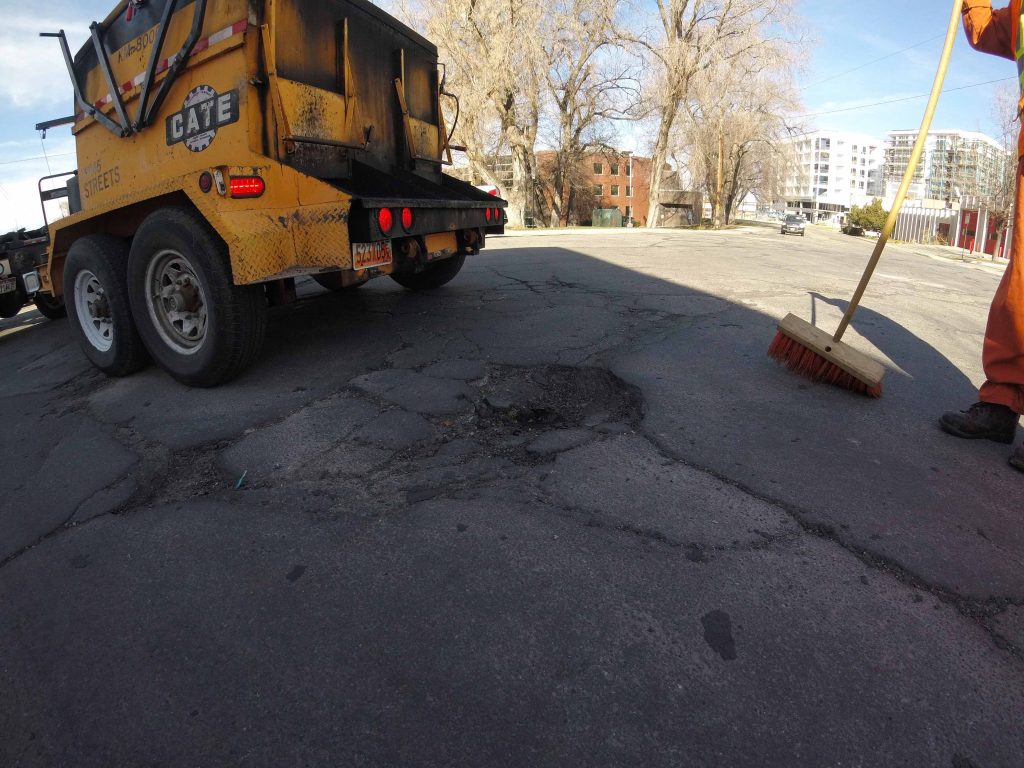 ---
Contact Us
Please call our Streets Division team with any additional questions or concerns.
Phone | 801-535-2345
Social Media | @SLCmoves @SLCgov