Salt Lake City
Workday
workdayerp@slcgov.com
Welcome to Workday!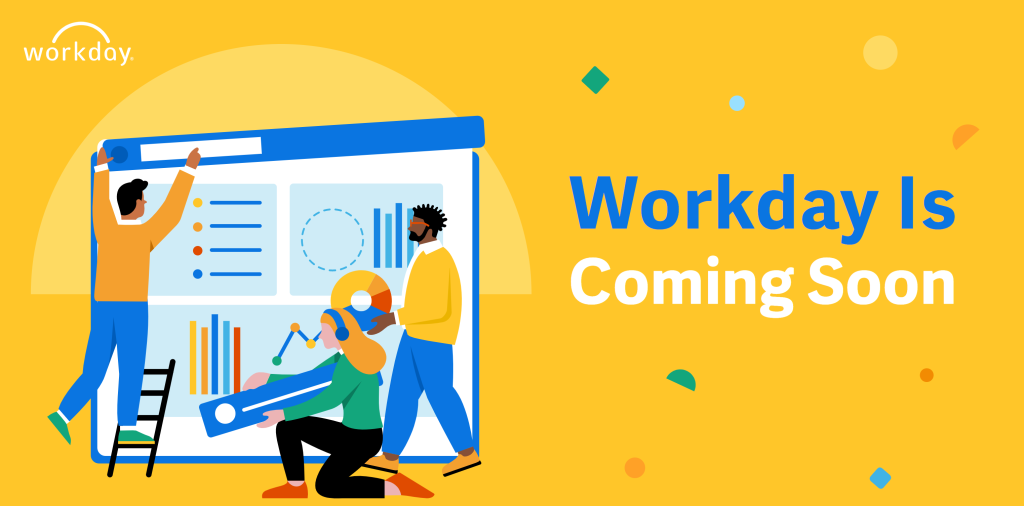 Salt Lake City employees will start using Workday for human resources functions this July 2022! The payroll and financial functions will be ready late 2022 or early 2023.
Workday will not eliminate anyone's position; rather, employees will learn new skills and processes to use SLC's new human resources and financial system.
There will be little impact to the day-to-day roles and responsibilities of most City staff. This is because most City staff will only interact with Workday as end users: filling out time sheets, submitting leave requests, checking vacation balances, or viewing their W-2s. Instead of logging into Kronos or Employee Online, employees will now log-in to Workday on their mobile devices through the Workday app or on computers through the CyberArk single sign-on.
The City staff who will feel the most impact from this change are those who manage their department's human resources and financial functions, or those who work in the Human Resources and Finance Departments. Many of their primary responsibilities and tasks will now be completed in Workday, requiring them to learn new workflows and processes.
Please watch the video below or visit the FAQs page for more details.
What can I do in Workday & When?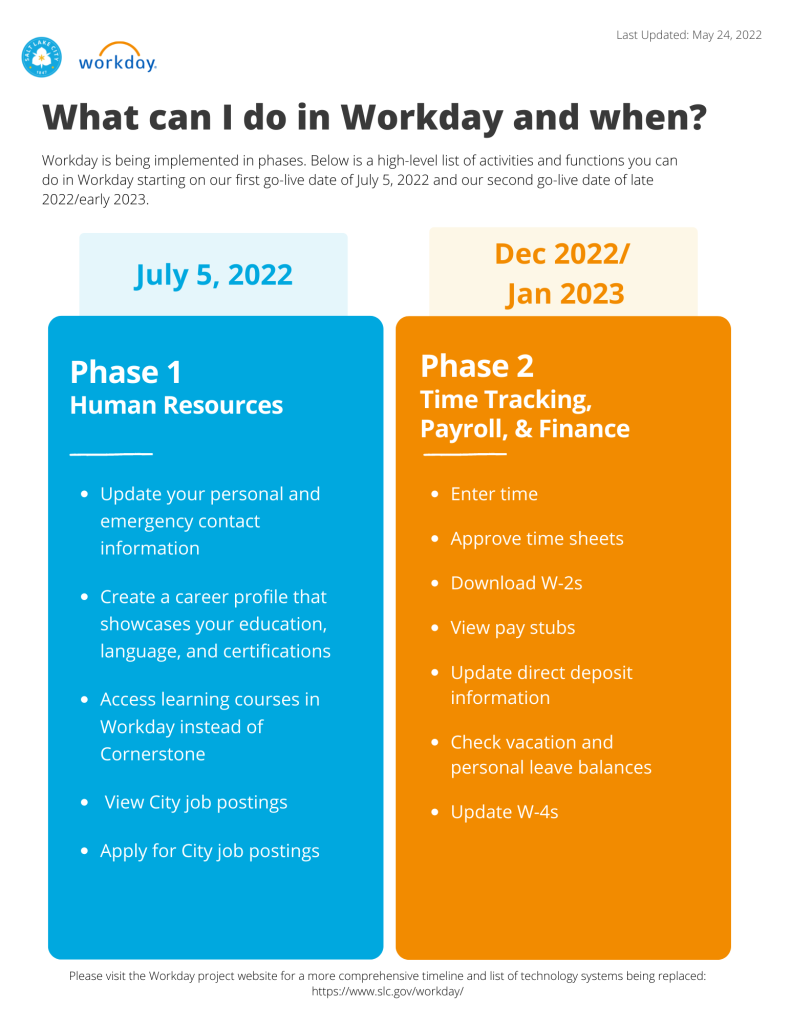 Workday Project Timeline
The HR functions of Workday will be live and ready for City employees to use on July 5, 2022. Payroll is separate from HR and will be live in December 2022, meaning that employees will not start entering their time in Workday until December. The remaining financial functions will be live in January 2023.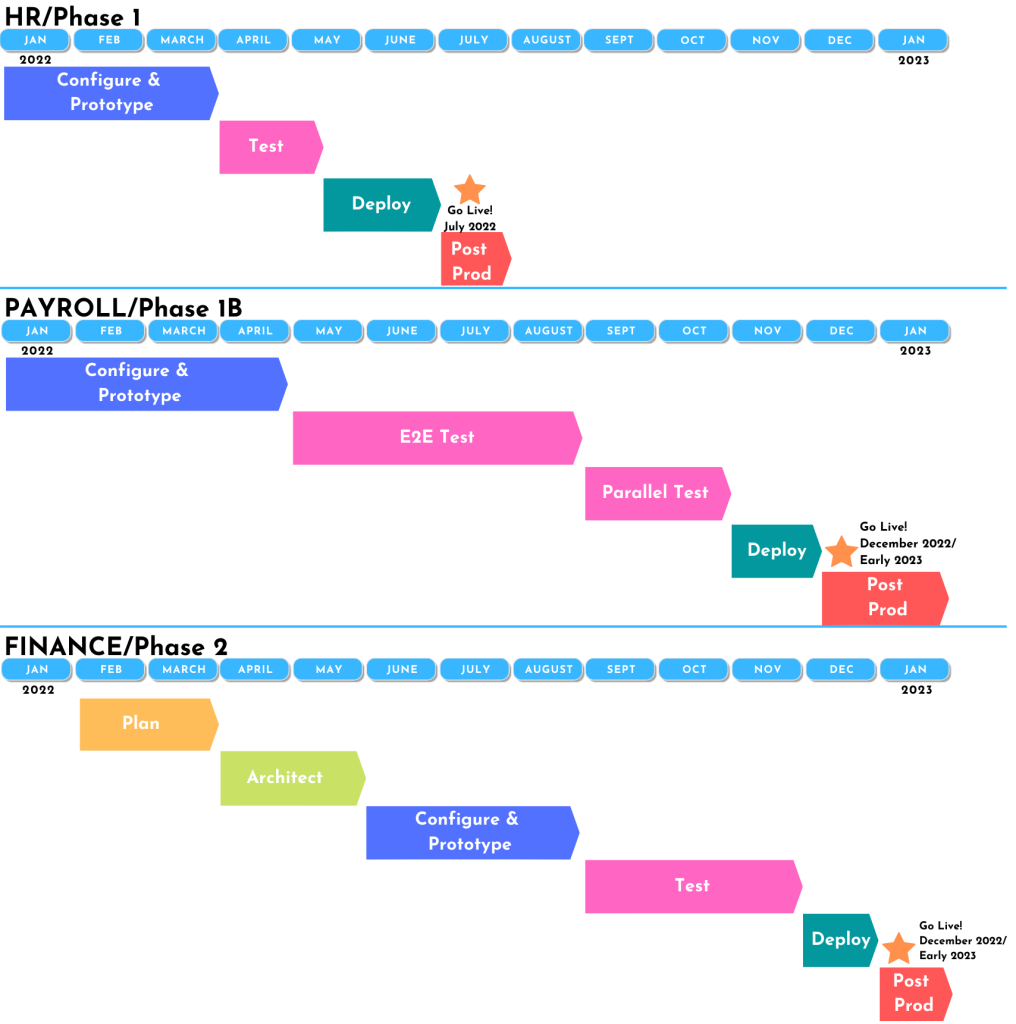 Vision and Purpose
One of Mayor Erin Mendenhall's first priorities in office was to address the many pain points in the City's financial and human resources systems, policies, and processes. Shortly after taking office in 2020, the Mayor wasted no time assembling a cross-department committee to not only implement a brand new Enterprise Resource Planning (ERP) system, but also actively support employees as the City undergoes this historic change.
Workday is a cloud-based ERP software that will be Salt Lake City's primary tool for managing finance, human resources, and payroll data. The ultimate goal of implementing Workday is to simplify the City's complex web of 30+ financial and human resources systems and replace them with one single platform: Workday. This will result in common data structures and business processes, more efficient reporting, and better transparency.