Salt Lake City
Workday
workdayerp@slcgov.com
Welcome to Workday!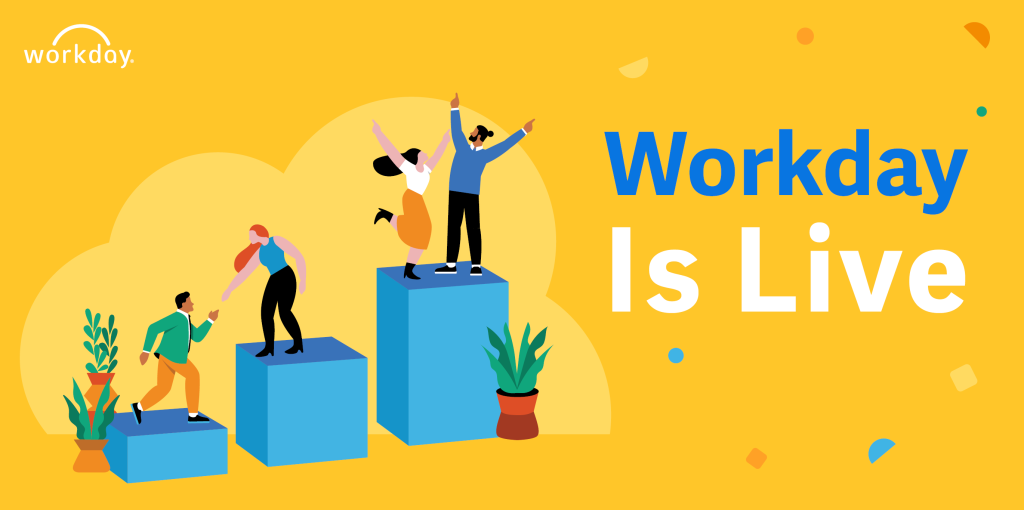 Salt Lake City employees are now able to use Workday for human resources functions. Say goodbye to confusion and hello to ease! You can manage your personal information, complete tasks from your Inbox, and find people in the organizational chart all in one place, anytime, from anywhere.
Payroll, Time Keeping, and Finance will go live in Workday in June and July 2023. SLC employees will  start entering their time in Workday in June 2023. 
Salt Lake City employees can log in to Workday through SLC's single sign-on portal HERE.
For more information, please visit the Workday User Resources page.
Workday Project Timeline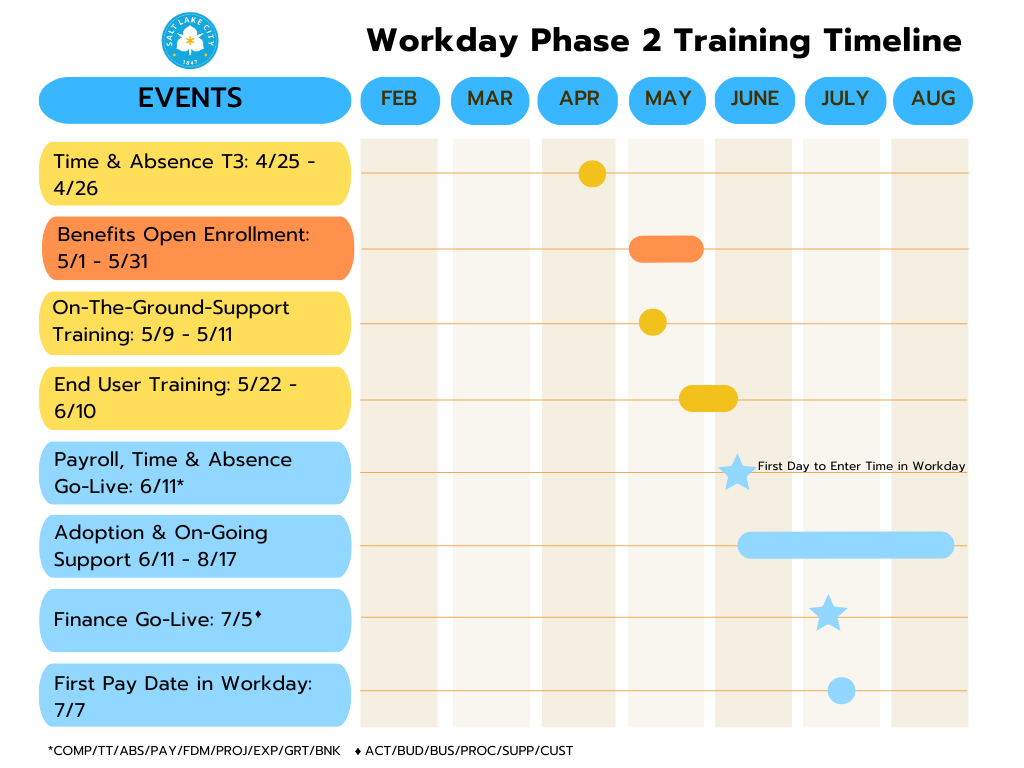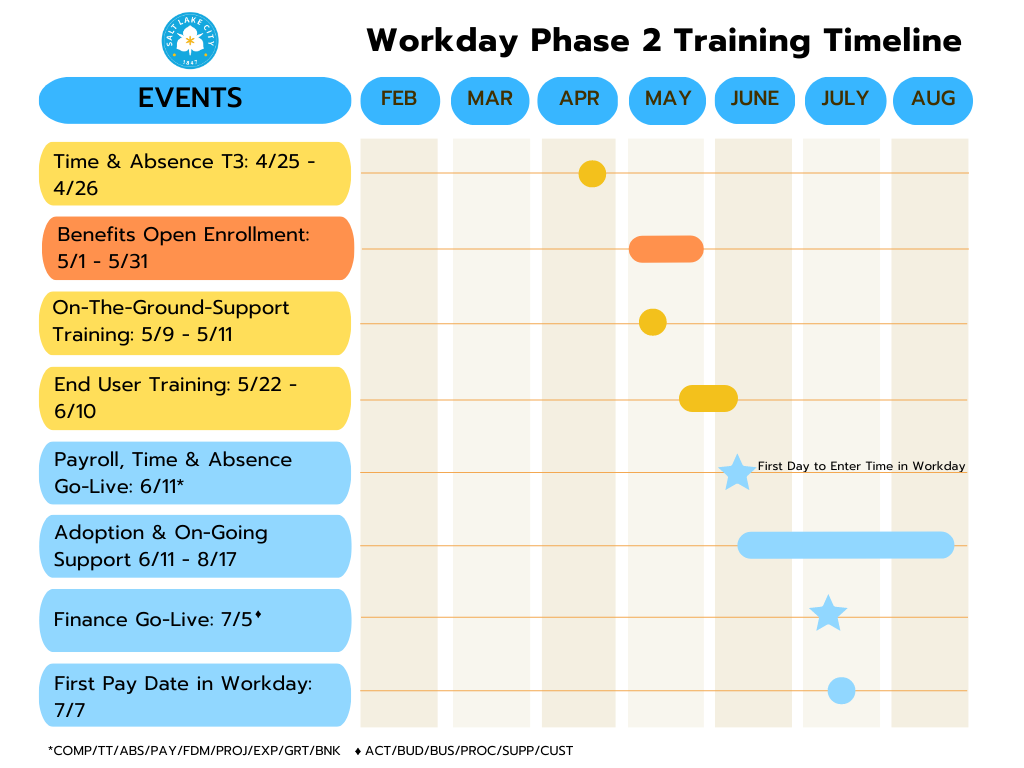 Vision and Purpose
One of Mayor Erin Mendenhall's first priorities in office was to address the many pain points in the City's financial and human resources systems, policies, and processes. Shortly after taking office in 2020, the Mayor wasted no time assembling a cross-department committee to not only implement a brand new Enterprise Resource Planning (ERP) system, but also actively support employees as the City undergoes this historic change.
Workday is a cloud-based ERP software that will be Salt Lake City's primary tool for managing finance, human resources, and payroll data. The ultimate goal of implementing Workday is to simplify the City's complex web of 30+ financial and human resources systems and replace them with one single platform: Workday. This will result in common data structures and business processes, more efficient reporting, and better transparency.