Impacts
Workday is going to modernize Salt Lake City's HR functions, and will offer self-service and online access to update, make changes or review personal information, pay slips, banking, time-entry, and current benefits.
Workday's HR functions, known as HCM in Workday, include Jobs & Positions, Recruiting, Compensation, Worker Data and Learning.
When HR goes live in Workday this summer, you'll be able to:
Update your personal and emergency contact information
Create a career profile that showcases your education, language, and certifications
Access learning courses
Apply for City jobs
---
key dates
Please note: Due to the nature of large-scale technology implementations, the following dates are subject to change and will be updated accordingly.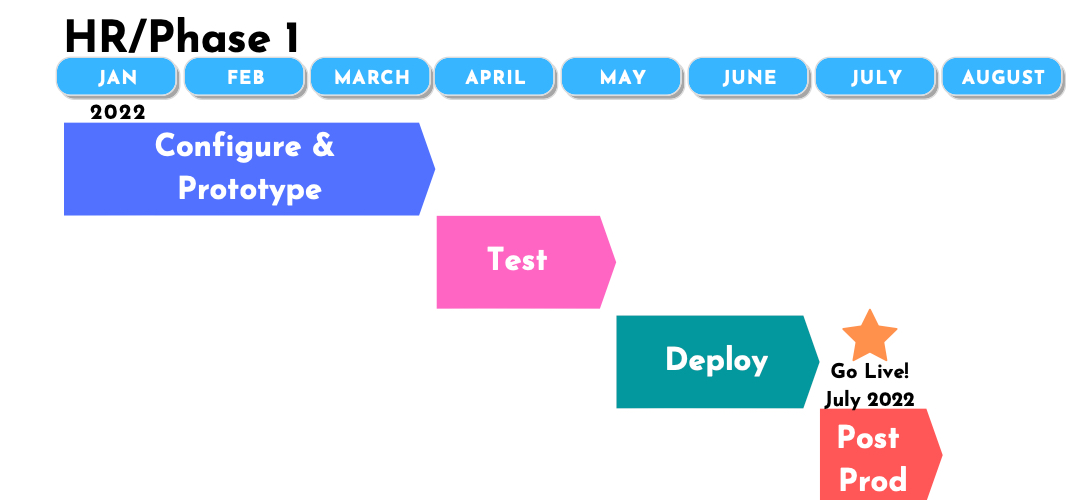 HR
October 6, 2021: HR Phase kicks off
May 2022: Department trainers learn the system to help their co-workers.
June 2022: City employees receive training to use Workday HCM.
July 5, 2022: HR functions are live and ready to use!
Spring 2023: Update benefits in Workday
---
Technology Changes
Workday IS replacing:
OneSolution
Airport Budgeting Program
Airventory
Cornerstone
200 Edits
Kronos
iCIMS
Payroll Administration (25+ programs)
Bank Access
Cashiering System (new system called Teller implementing 2023)
TM1/Limelight
CAMP
EDS
POPS
Wire Transfer
Cognos
Checksuite.
*This is not an exhaustive list.
Workday is NOT replacing:
Accela
Active Directory
Cartegraph
Laserfiche
Salesforce
ServiceNow
PUBS.
Telestaff
PEHP
Corestream
URS.
Revenue Management at Airport and Public Utilities
Investment Management