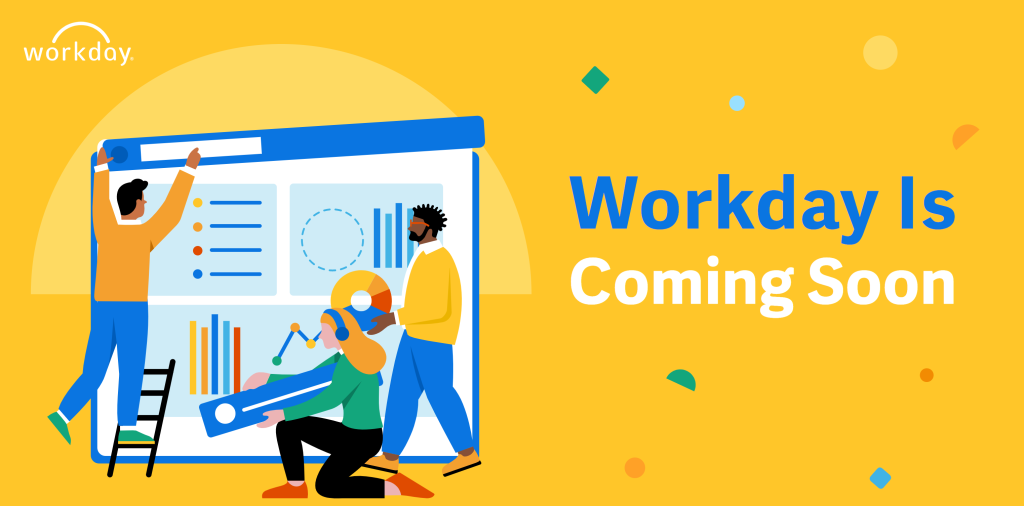 Workday Phase 2 is Coming Soon!
Finance functions of Workday will go live in June and July of 2023 which include Budget, Core Financials, Expenses, Procurement, Inventory, Grant Management, and Project Management. City employees can expect to use Workday for the following financial and payroll related activities:
Entering time
Approve time sheets
Downloading W-2s
Viewing pay stubs
Updating direct deposit information
Checking vacation and personal leave balances
Update W-4
---
key dates
Please note: Due to the nature of large-scale technology implementations, the following dates are subject to change and will be updated accordingly.
City employees will start using Workday to track their time in June 2023. Police and Fire will continue using TeleStaff for time tracking.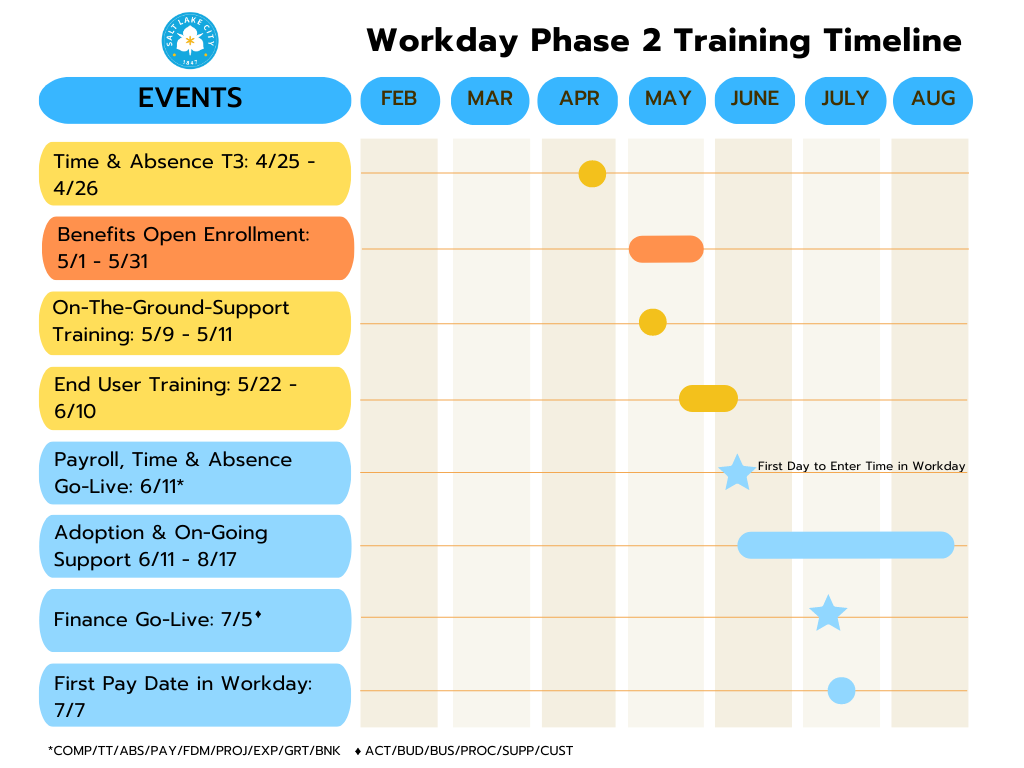 ---
Technology Changes
Workday IS replacing:
OneSolution
Airport Budgeting Program
Airventory
Cornerstone
200 Edits
Kronos
Payroll Administration (25+ programs)
Bank Access
Cashiering System (new system called Teller implementing 2023)
TM1/Limelight
CAMP
EDS
POPS
Wire Transfer
Cognos
Checksuite.
*This is not an exhaustive list.
Workday is NOT replacing:
Accela
Active Directory
Cartegraph
Laserfiche
Salesforce
ServiceNow
PUBS.
Telestaff
PEHP
Corestream
URS.
Revenue Management at Airport and Public Utilities
Investment Management